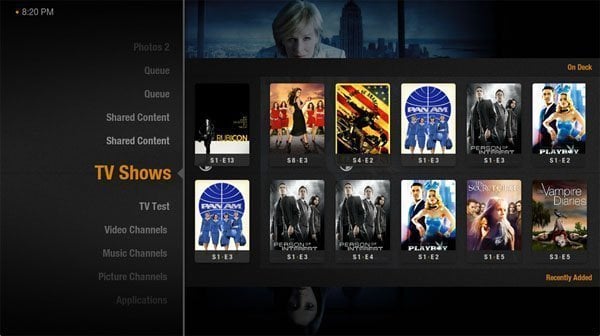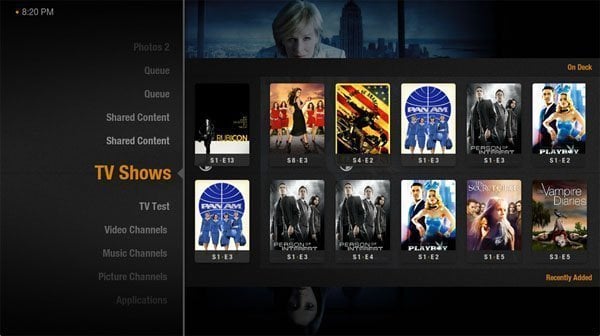 We've been so busy lately going through all the rumors on the upcoming Apple Television that we forgot to let you know that the Plex client for Apple TV 2 has been updated to version 0.10 (and later on to version 0.10.0.71 – beta 2). The new version brings some significant changes, like DirectPlay support and Full myPlex support, and supports Apple TV 4.3 and 4.4 firmware.
Highlights of the release:
Full myPlex Support – view your myPlex queue or Friend's shared server.
Top Shelf is now configurable – You can choose which Plex Media Server, then the Section, and Recently Added or OnDeck – the posters are added to the shelf for easy selection.
Badges! Grid and Bookshelf view now sport badges!
DirectPlay Support – now works on the ATV client. Avoid transcoding! Save the Planet!
Directories are now loaded asynchronously. That means that you will see a nice spinner while waiting for the directory to load.
Memory leaks galore fixed – more stable, particularly on media playback.
Many annoying bug fixes – more useable. The UI is becoming more consistent, reliable and snappy!
Added settings for subtitle size and audio boost.
Fixes capability settings on AAC. The ATV only supports 2 channels AAC.
Fixes where you couldn't disable DTS and AC3 support under 4.4.4.
Tons of fixes to the main menu where categories should show up faster and more reliably.
Correctly order Channel, Search and Queue in the main menu.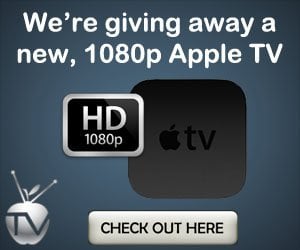 Installation
The installation has also been improved. You can now use plex-atv-installer on your Linux or OSX box.
Installing using the installer:
Download the installer here: https://github.com/P…/zipball/master
Unzip it
Open Terminal.app and enter the plex-atv-installer directory
update: if you have an older version installed, first run
./plex-atv-installer.py remove
./plex-atv-installer.py -b beta install
to install the beta.
Note: if your Apple TV is not named 'Apple-TV.local' and if you have changed your login password on the atv you need to check the usage of Plex ATV Installer here: https://github.com/P…aster/README.md
Installing manually:
wget https://nightlies.plexapp.com/plex-atv-plugin/repo/com.plexapp.repo.beta_1.0_iphoneos-arm.deb
dpkg -i com.plexapp.repo.beta_1.0_iphoneos-arm.deb
apt-get update
If you have an older version installed please remove it first:
dpkg -r com.plex.client-plugin
apt-get install com.plex.client-plugin
killall AppleTV
Known issues:
Some high profile H264 MKV's will not play back on ATV. There seem to be something that the transcoder does here that is not working out for the Apple TV.
Badges in the bookcase doesn't work correctly.
The devs have seen, in some cases,  a serious issue with network connectivity disappearing from the atv. But they haven't been able to say for certain it's because of plex-atv, it might be the jailbreak for 4.4.4 instead.
Note: the current version is 0.10.0-720fd8d1 and it only works with Plex Media Server 0.9.5.2.
[via Plex forums]
You may also want to read:
IceFilms XBMC add-on for Apple TV is back, now supports RapidShare links
AppleTVHacks Best of 2011
How to jailbreak Apple TV 4.4.4 using Seas0nPass – untethered (tutorial)
How to Watch Hulu on Apple TV 2