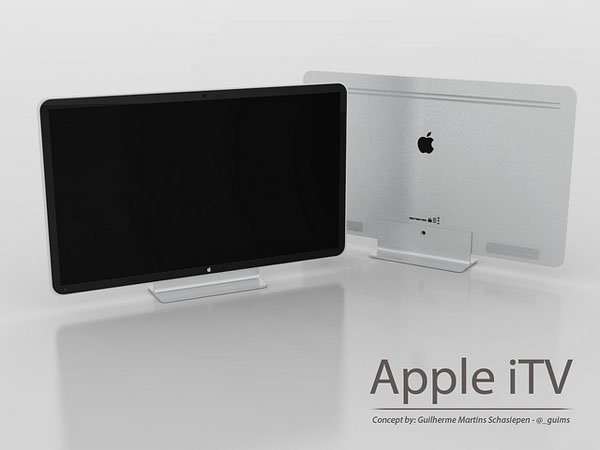 Have you missed Gene Munster and his Apple TV-related "predictions" yet? Piper Jaffray analyst wrote a new note to clients claiming he has heard from "a major TV component supplier" that they had been contacted by Apple regarding "various capabilities of their television display components." Munster sees this as "continued evidence that Apple is exploring production of a television." Munster added that Apple had a series of meetings in January 2011 in Asia because the company "was investing in manufacturing facilities for LCD displays ranging from 3.5″ mobile displays to 50″ television displays."
"In Sept-11 we met with a contact close to an Asian supplier who indicated that prototypes of an Apple Television are in the works," Munster wrote.
Munster believes the hardware part could be ready for late 2012 lunch, but the content part – getting Hollywood on board – seems to still be a major problem. "The timeline and scope of a revamped content solution is more uncertain," Piper Jaffray analyst wrote. "Without a revamped TV content solution, we do not think Apple enters the TV market," he concluded.
Munster offers three scenarios on how might a revamped TV content solution look like (quotation from Munster's note):
1. Apple could simply enable its television to manage a consumer's live TV service from within a unified interface much like TiVo does, partnering with MSOs [i.e. the cable companies]. As Apple was developing the iPhone many investors expected the company to become an MVNO (Mobile Virtual Network Operator). Instead, the company partnered with AT&T (then Cingular) to bring the iPhone to market in the U.S. Similarly, Apple could choose to avoid the cost and effort of entering the live TV services business and simply partner with MSOs to deliver live, cable TV to the Apple Television. While this would be the easiest and most likely option, it would also be the least revolutionary. Technically, this option would function much like TiVo does today: partnering with MSOs and offering a unified DVR/guidance software interface to make search and discovery easier for the viewer. In some ways, a connected TV's software is the biggest differentiator that Apple can bring to the table, so this option could still result in a new and fresh product for the television market. Apple could also supplement this with its iTunes Movie rental and purchase service directly on the television.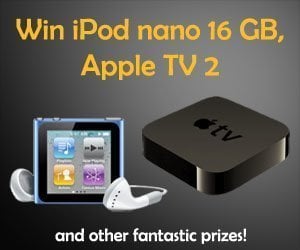 2. Apple could offer access to live TV from network channels in combination with other web-based video services. One middle-of-the-road option could be for Apple to deliver live TV from network channels (either over the internet or over the air) to the Apple Television. Apple could then leverage a new App Store for the Apple Television to supplement the basic live TV features with Netflix, Hulu Plus, or any content provider that chooses to build an app for the television. In this instance, Apple would also likely continue to offer its iTunes movie and TV content through the iTunes store to the Apple Television.
    3. Apple could offer monthly subscriptions, on an a-la-carte basis, for live TV packages with content from content providers. Clearly the most challenging option, if Apple truly wanted to control the entire television experience – which, again, the company chose not to do when entering the smartphone market – it would have to become a virtual MSO (Multiple Services Provider) and offer monthly subscriptions for live TV services. Such an offering would be unlikely given existing licensing arrangements between content providers and service providers as well as the fact that it lies outside of Apple's core competencies, even in media. That said, it would enable the company to control the entire experience and possibly deliver new features that are currently unavailable through existing television service providers and CE device makers.
[via Fortune; image by Guilherme M. Schasiepen]
You may also want to read:
IceFilms XBMC add-on for Apple TV is back, now supports RapidShare links
AppleTVHacks Best of 2011
Will record 1.4 mln Apple TV sales take Apple to iTV?
How to jailbreak Apple TV 4.4.4 using Seas0nPass – untethered (tutorial)
How to Watch Hulu on Apple TV 2