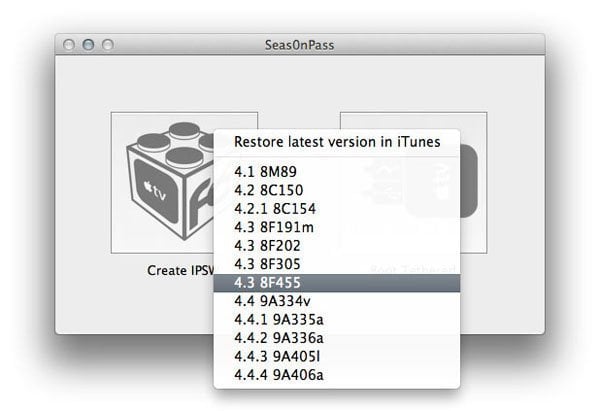 Downgrading to older version of Apple TV 2 firmware just got easier, thanks to a new version of Seas0nPass. Recently released by FireCore, Seas0nPass 0.8.2 uses previously saved firmware signatures (SHSH blobs) to jailbreak and restore an Apple TV version that Apple may no longer be signing.
Backing up signatures using TinyUmbrella has been possible for quite a while. Last week, FireCore added this feature to aTV Flash (black): version 1.3 automatically backups Apple TV firmware signatures to the cloud. New Seas0nPass works with local signatures as well as those saved online.
Here is how to downgrade to older version of Apple TV 2 firmware using Seas0nPass:
Note: you can downgrade the firmware only if you've previously saved your Apple TV's firmware signatures using TinyUmbrella or aTV Flash (black).
Connect AppleTV via USB
Launch Seas0nPass
Right-click the 'Create IPSW' button and select your desired version.
Seas0nPass will handle fetching saved signatures and restoring the firmware automatically.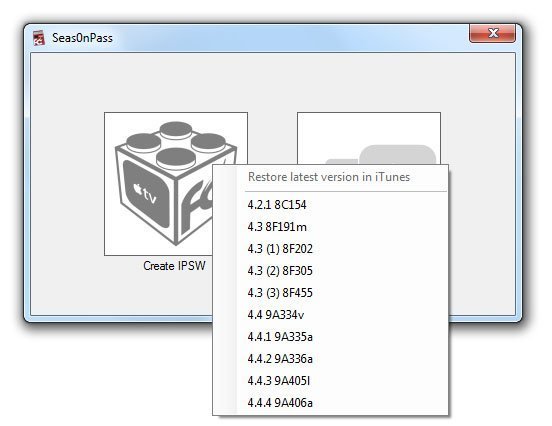 If you're receiving a 'not eligible' message, this means Apple is no longer signing that particular version, and Seas0nPass was unable to locate any saved signatures for that device/firmware combination.
Seas0nPass (both Mac and Windows) is available as a free download from Seas0nPass.com.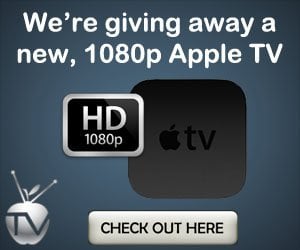 You may also want to read:
aTV Flash (black) 1.3 for Apple TV 2 released
How to install aTV Flash (black) on Apple TV 2
AirPlay Mirror your Mac's screen to Apple TV with AirParrot