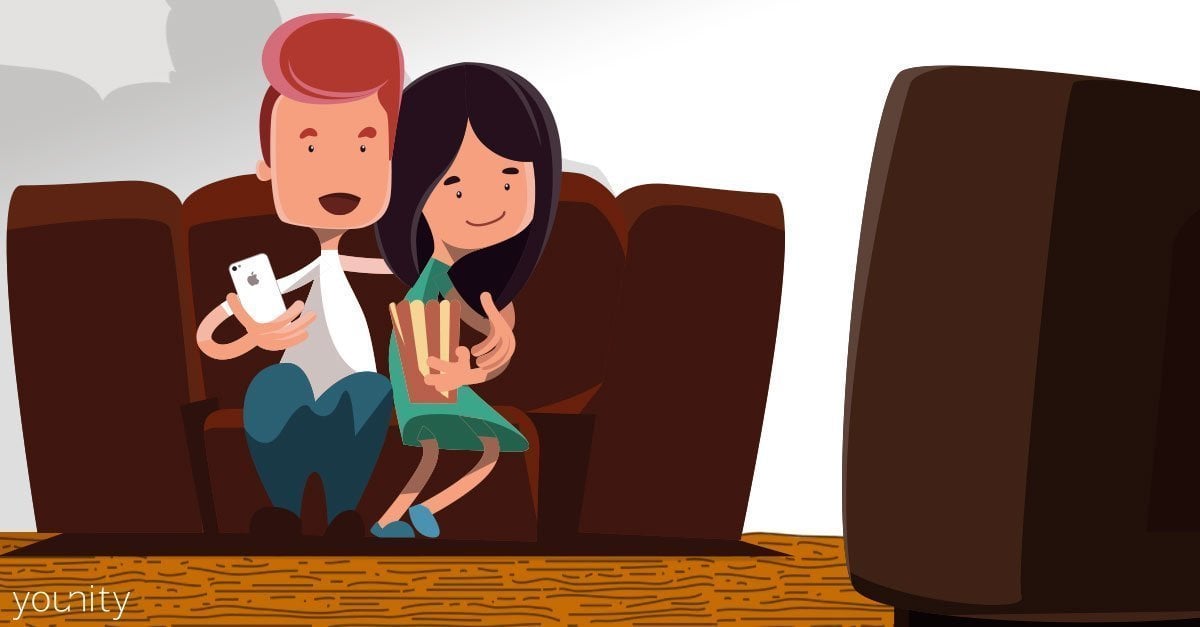 At one point or another, we've all been visiting family or friends and wish we could watch a movie stored back on our home computer while we're at their house. Or listen to a favorite playlist at someone else's backyard party, or show off our latest GoPro video on a friend's big screen.
While the Apple TV lets you stream video, music, and photos from your computer to your TV, what about when you want to stream stuff from your computer to someone else's Apple TV?
This has previously been impossible because the Apple TV only connects to a computer on the same WiFi network – if your computer was back at home (on another network), it was off limits.
With younity you can take all your media with you to stream to any Apple TV, or even share your media with friends for them to stream on-demand when you're not around. younity turns every computer you install it on into a personal media server, similar to Plex. It's easy to set up and free.
How to install younity:
Install younity on each computer you want to access and let it index that content (about 5-30 minutes, depending on how much stuff you have).
Install the iOS app on your iPhone or iPad.

If you install younity on more than one computer, it will unify all of your files into a single list within the younity iOS app.
Not only does younity let you connect to all your computers at once, it lets you stream all your video, music and photos to your iPhone or iPad no matter where you are in the world. This means that the next time you're at your friend's house you can easily stream anything you have at home to their Apple TV using AirPlay.
How to stream a video to your friend's Apple TV:
Start playing avideo in younity
Pull up the Apple menu from the bottom of your iPhone. If an Airplay-enabled device is nearby then the AirPlay option will appear.
Click on AirPlay
Select the device you want to connect to, and your video will stream.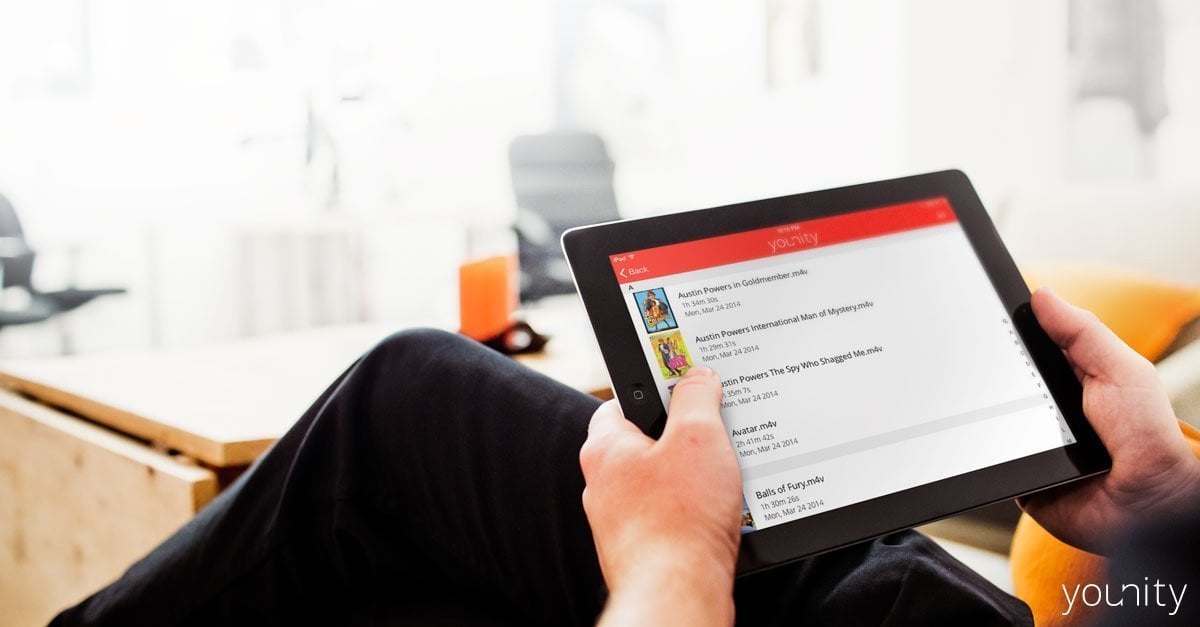 You can also share videos, photos, and music with friends or family through the younity app. Just find what you want to share and choose your friend's email address of Facebook account and they'll be allowed to stream your content from your computer to their mobile device or Apple TV.
Whether it's taking your media with you or sharing it with friends for them to watch on their TV, younity is a simple, unlimited and free way to always have access to your stuff.
Click here to learn more about younity.
Throughout our series on hacking your Apple TV with younity we're giving away FIVE Apple TV 4s! Enter below until 10/31 for your chance to win.
younity is a simple easy and free app that enables your computer to work like a home media server, giving you access to all your media files on your computer from your iPhone or iPad.