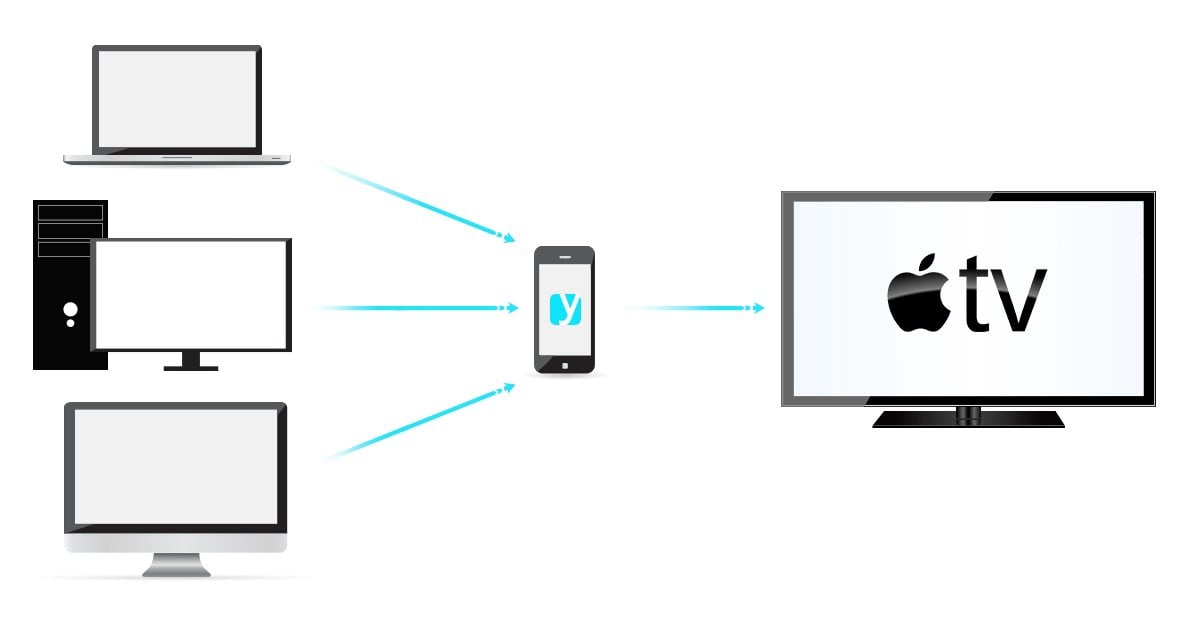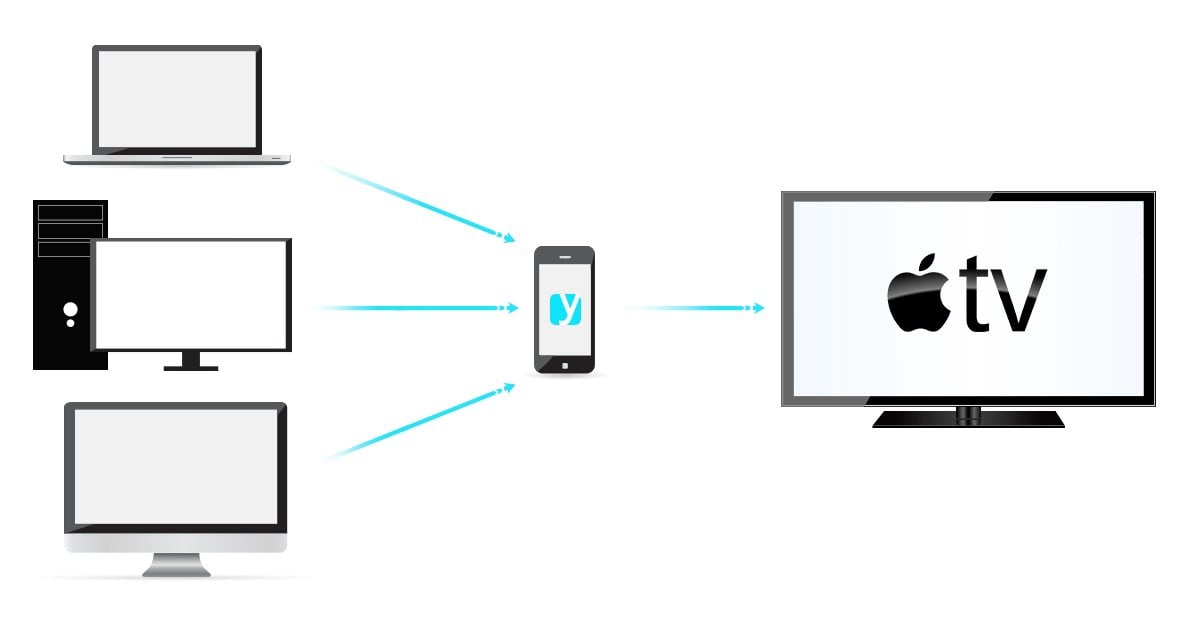 In the same way my house has more than one TV, it has more than one computer – many more, in fact. There's the iMac we share, a few laptops (mine and my wife's) and the home media server. For some reason, however, Apple has enforced a 1-to-1 relationship between the Apple TV and my computers. Being able to connect the Apple TV to only one computer at a time is a real pain – each time I switch between computers is time consuming and frustrating.
The problem with this is that our content (music, video and photos) is spread across these computers. Certainly, the media server captures most of it, but there are a lot of home videos and photos that get stuck on other computers. What's worse is that most of the time I'm not sure which computer has the content I'm looking for – the media server has our movies, but our GoPro video is on the iMac; music is spread all over. So how am I supposed to easily find that video to stream to the TV when friends are over or switch between music playlists on different computers?
younity is a fast, easy way to search and stream content stored across multiple computers right to your Apple TV. By installing younity on all of your computers, you are able to unify all your content right onto your smartphone and tablet – no browsing files by devices, just all your content in one place.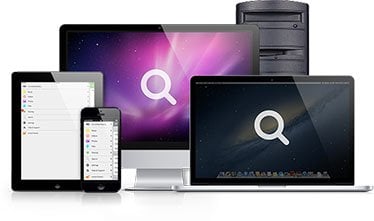 Much like Plex, younity turns each computer into a sort of media server, however it also unifies all the content across all your devices. While Plex is intended as an alternative to an Apple TV, younity is its compliment.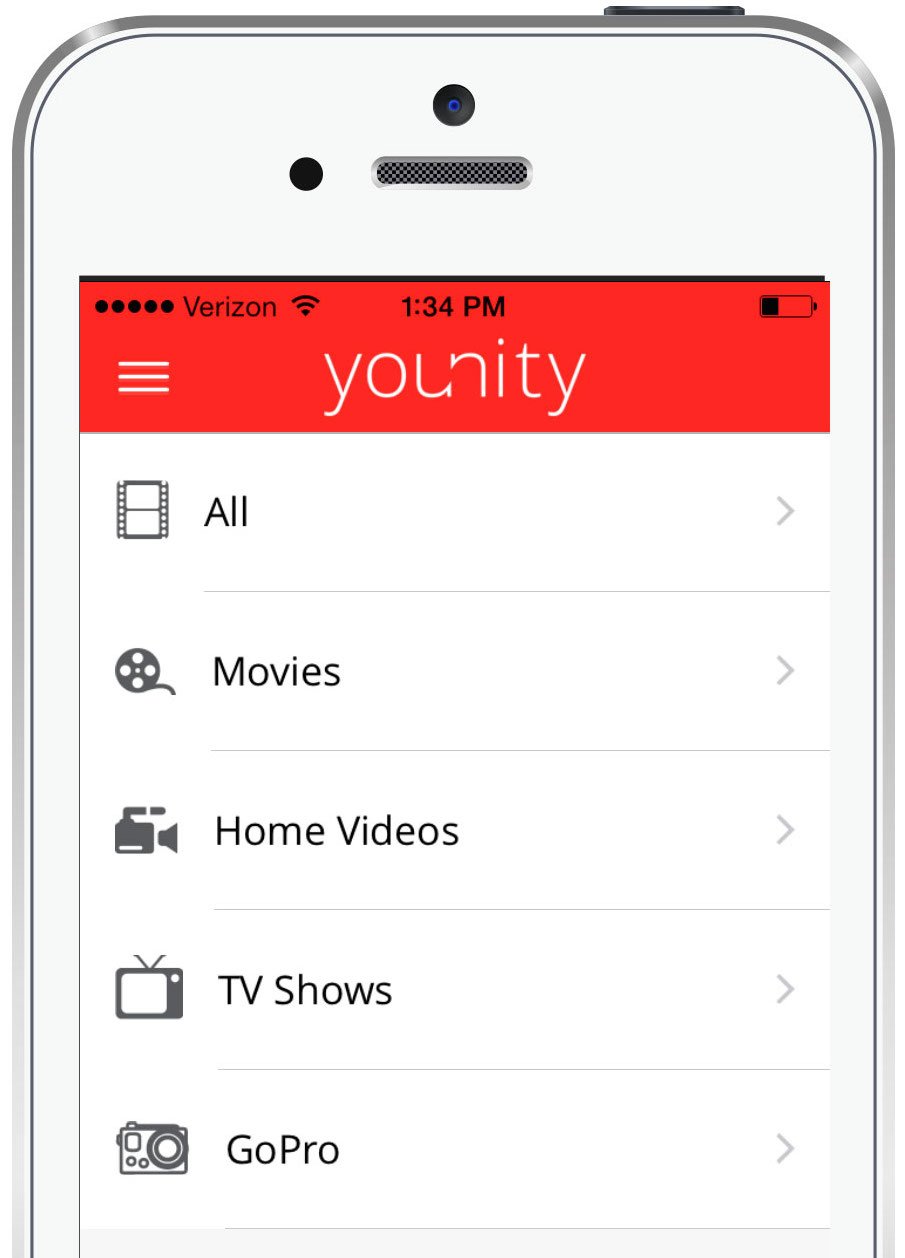 By installing younity on your computers, it will discover all the music, photos and videos across each computer. All that metadata is then organized into a single, easy to browse menu on your iPhone or iPad.
It can differentiate your movies from your home videos and even your GoPro video. That way you can easily find the video you're looking for and push it to the nearest Apple TV using AirPlay.
There's no complicated setup, configuration or management. You don't browse by individual devices and can even search across all devices at one. It's sort of like a peer-to-peer iCloud, built from your computers. Only it's easy, secure and free.
younity integrates with iTunes and even merges multiple libraries  across your computers into one simple catalog of music. It also includes all your music not in iTunes and plays media types that the Apple TV doesn't like, like lossless formats.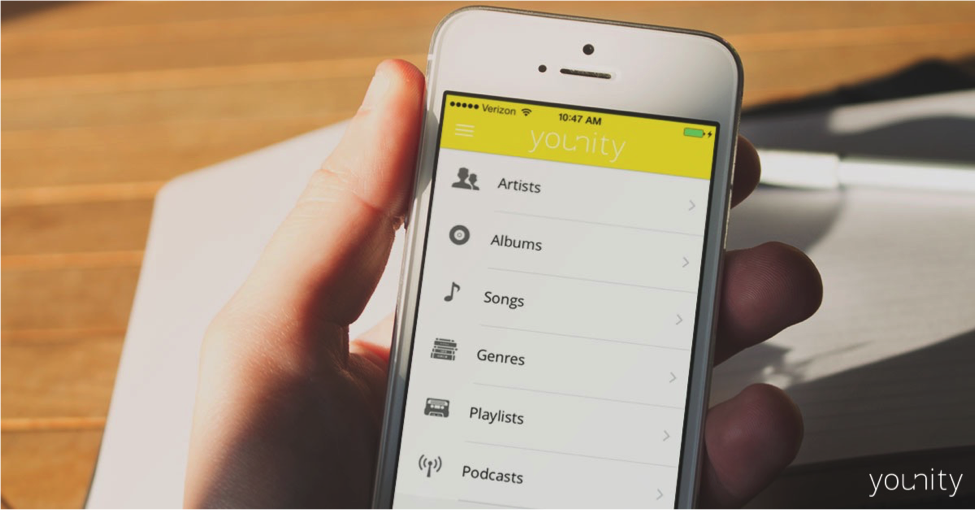 This way we can switch from streaming music on my laptop to a playlist on my wife's computer without having to go into the Apple TV's settings to connect to a different computer.
Away from your house (and your computers), but still want to access your content? younity streams all your stuff to your phone or tablet. But we'll save that for our next post.
Click here to learn more about younity.
Throughout our series on hacking your Apple TV with younity we're giving away FIVE Apple TV 4s! Enter below until 10/31 for your chance to win.
a Rafflecopter giveaway

younity is a simple easy and free app that enables your computer to work like a home media server, giving you access to all your media files on your computer from your iPhone or iPad.