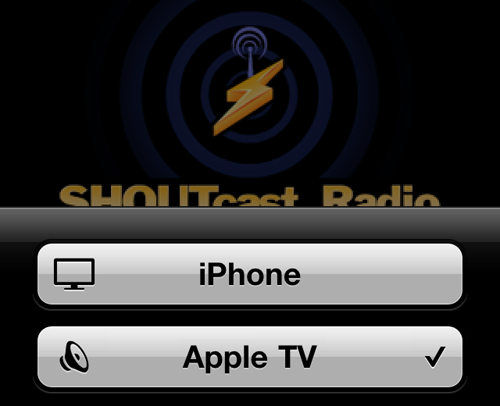 If you are a fan of SHOUTcast Radio, a directory of over 47,000 "professional and community programmed radio stations from around the globe", and if you accidentally own Apple TV 2 and iPhone, iPad ot iPod touch, this updated of SHOUTcast Radio iOS app may be for you. The app has been updated to version 1.3.1 which comes with AirPlay support: just make sure you've updated to the most recent iOS and enjoy the music from your favorite radio stations on your fancy speakers hooked up to your TV.
SHOUTcast offers wide range of stations with genres ranging from Rock, Alternative, Jazz, Electronica, Bollywood, Latin to Zouk across a broad set of languages including Spanish, French, German, Swahili and Portuguese. They even have public radio (NPR), talk and police scanners available in a wide variety of cities worldwide.
Apart from AirPlay support, 1.3.1 update also brings multitasking background audio support and updated, faster SHOUTcast Directory with 15,000 new stations.