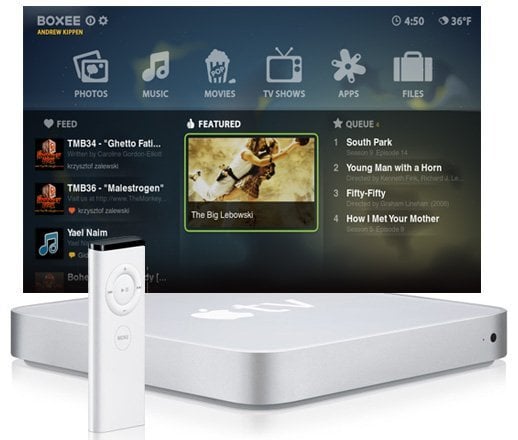 Although there is still no official release from Boxee team, the community has already brought the Boxee Beta to the Apple TV. On the Boxee Blog, Jim Wiley posted a step by step guide on how to enable the Beta on the atv.
The guide assumes that you have SSH enabled on you ATV and you know how to log in to it to issue commands via a Terminal and that you know how to copy files over from your PC/Mac. But in case you were a complete noob, Jim has also given a short explanation on how to do this.
It was already verified on the latest ATV 3.0.1, as well as on ATV 2.4 software.
Find the guide here.
The FAQ and comments below the post clarify a bit how to solve some of the Beta issues (online content, scraping issues).
Great job, Jim!