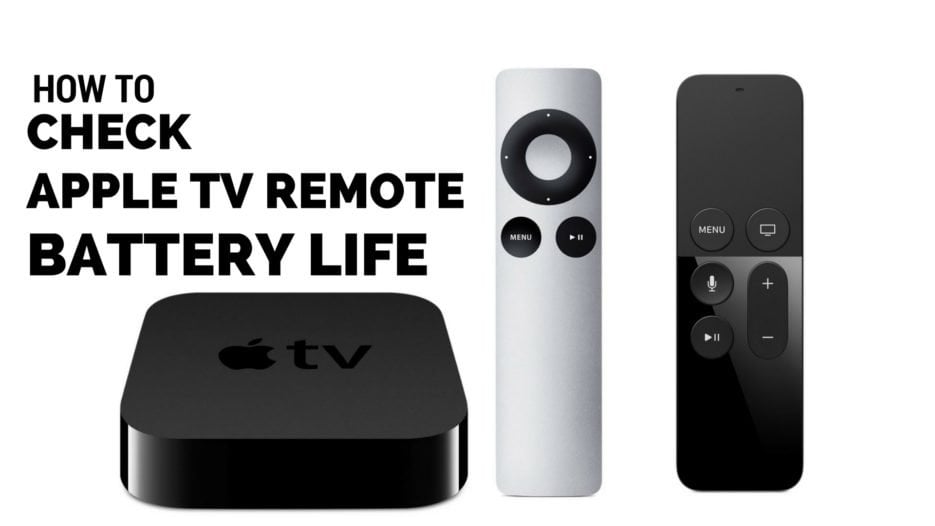 All the Apple TV's so far have included a battery powered remote. Here's how to check the Apple TV Remote battery life on the newer 4th gen model.
The older Apple TV remotes came with a replaceable battery, whereas the newest 4th gen Apple TV comes with a Siri Remote that has a rechargeable battery.
With the older remote, you will have to remove the old battery and replace it with a new one. You couldn't check the battery life. It features a coin type lithium 3V battery (CR2032 or BR2032) and was located at the back of the remote. It is fairly easy to remove and replace the battery.
Thankfully, the latest 4th gen Apple TV Remote or Siri Remote, features a rechargeable battery, so you don't have to replace the battery. According to Apple, a single charge should last you about a month, with normal usage. Also, you can check how much charge your Apple TV remote battery has left.
Check Apple TV Remote Battery Life
An Apple TV Remote or the Siri Remote, for the 4th gen Apple TV, takes about 2 hours to fully charge. The remote itself doesn't feature a charge indicator, but you can find out how much charge is left.
To check the battery life of the remote, open the Settings app on your Apple TV. Head over to Remotes and Devices>Bluetooth and find the Remote section.
Over here, you'll see your Siri Remote with the remaining battery percentage. Apple also presents a pop-up on your Apple TV when the battery is low on the remote. And, you can even ask Siri to check the battery percentage and it will be displayed on screen.

To charge your Apple TV remote or Siri Remote, simply use the included Lightning cable. You can either connect to your computer, or a wall power outlet, to charge the remote. It will not charge if you connect it to the Apple TV's USB outlet.

The remote can be used while it's charging, which is a good thing.
And that's how you check the Apple TV remote battery life and charge it. For those with the Aluminium or White Apple TV remote, a battery change will be required. Here's a step-by-step guide on how to replace the battery on older remotes, by Apple.