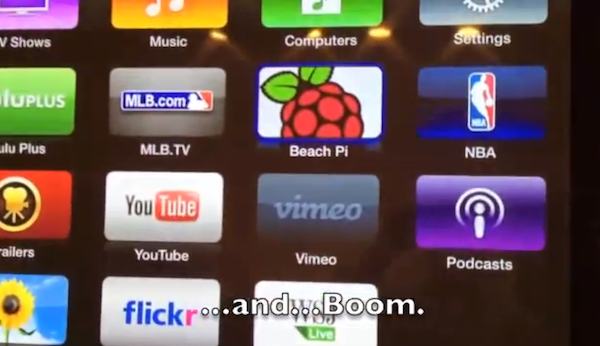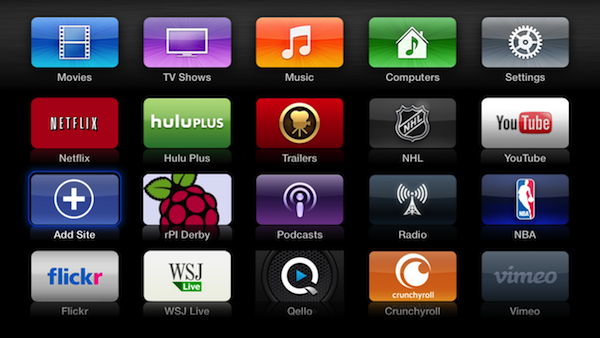 A new hack was discovered which allows custom site bookmarks to be added on pre-iOS 7 Apple TV's. The backdoor hack comes from an iOS hacker David Schuetz who discovered a way to enable an Add Site feature which adds the ability to add custom sites to the Apple TV menu. However, it seems the hack has already been closed: it seems Apple checks for the existence of additional links placed on the Home Screen and actively disables them, so unfortunately the hack was short lived. Hopefully, Schuetz's discovery will inspire people to figure out how to disable this check. Despite the hack being closed, here's the details.
The hack didn't even require a jailbreak and is compatible on version 5.x and earlier builds of Apple TV. By enabling the Add Site feature, Schuetz was able to add a custom site pointing at a Raspberry Pi Media server which he added to the Apple TV.
The process is explained in detail on this website and is shown in the below video:
Ultimately, to get this to work you have to do the following:
Start up a simple web server somewhere and put the .mobileconfig file there
Go to the AppleTV Settings app
Select "General" then scroll the cursor down to highlight "Send Data To Apple"
Press "Play" (not the normal "Select" button)
Enter the URL for the .mobileconfig file (don't forget to add https://)
After loading, you may need to restart the AppleTV for the change to take effect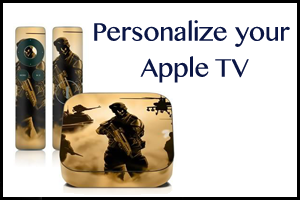 The possibilities that this opens up are endless, but it seems Apple have patched it in the 6.0 firmware. Let's hope someone can figure out how to disable the checks Apple impose.
Be sure to follow Apple TV Hacks on Twitter, Facebook or Google+ for all the latest Apple TV-related news.