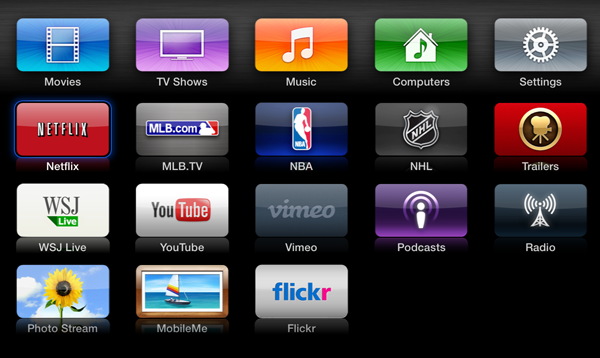 Is the Apple TV about to get its own App Store? According to BGR, Apple will introduce an Apple TV SDK at WWDC 2012. Apple TV software development kit would allow third-party developers to make apps for Apple's set-top box.
BGR reported last month that Apple is planning to unveil a brand new version of the Apple TV operating system at WWDC. A "trusted source" has told BGR that the new OS will be much more feature-complete than the current Apple TV OS and that it's apparently the one that the long rumored Apple TV set will run.
At this year's D10 conference, Apple CEO Tim Cook made clear that Apple TV is no longer a "hobby" project for the company: "This is an area of intense interest for us," Cook said, referring to the TV business. We're going to keep pulling this string and see where it takes us."
China Business News reported in May that Foxconn has already started a pilot production of the new Apple "smart TV".
Apple will kick off WWDC with its keynote presentation today at 10 a.m. PST. Be sure to follow us on Facebook, Twitter or Google+ for the latest updates on WWDC 2012.