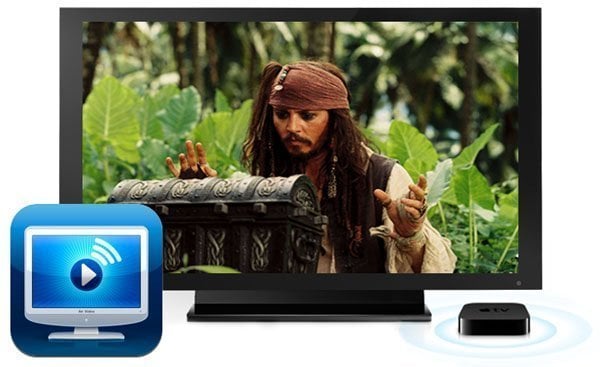 I ask you the problem with the Apple TV, you (may) say the lack of playable video types. With Air Video, a great iPhone and iPad app, your Apple TV will be playing all of your video files (without conversion) in no time.
The app can stream video from your computer to your iPhone or iPad, which can then be streamed to your Apple TV in the new 4.3 firmware. Currently a beta version of the video server is required (or else only audio will stream through AirPlay). This beta is available for download on InMethod's website. After you select the folders which you would like Air Video to watch, all videos within are accessible on the Air Video app on both the iPhone and iPad (the app is universal).
I tried the beta solely for the AirPlay with video support. It worked flawlessly. I noticed that the server continues streaming after the computer's screensaver activates too.
When testing Air Video, I tried a very high quality MKV file and also an OGG video file (among many others). These both needed to be converted by the program's live conversion feature and it worked just great – videos played smoothly while maintaining a good appearance.
This app will play anything. I downloaded a bunch of video files to test out but one wouldn't play on my desktop computer. I figured that the file was corrupt but added it to my Air Video folder anyways. To my surprise, this app could play what QuickTime X couldn't recognize. I was incredibly surprised.
It is possible to add most video files to iTunes and then stream to your Apple TV via Home Sharing, but this app is about convenience; just have Air Video watch your folders and you'll always have up-to-date access to your video library (provided you have your iPhone or iPad to act as the middleman).
Air Video is available on the App Store for $2.99.
You may also want to read:
How to Jailbreak Apple TV 2 on iOS 4.3 with sn0wbreeze (untethered)
Remote HD now supports Apple TV 2 (updated)
How to Watch Hulu on Apple TV 2