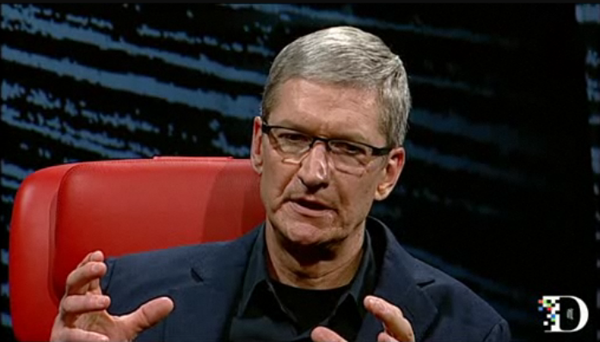 Tim Cook took the stage at the D10 conference this year to discuss Apple Inc., iOS, Samsung, lawsuits, patents, Steve Jobs, and the almighty Apple TV. The new head of Apple made one thing abundantly clear; the Apple TV is no longer a "hobby" project: "This is an area of intense interest for us," Cook said, referring to the TV business. We're going to keep pulling this string and see where it takes us."
While on stage, he through out some amazing numbers that go a long way in expressing the growth in this arena, such as:
2.8 million Apple TV's sold in 2011
2.7 million Apple TV's sold already this year
With numbers like this it is obvious that Apple is going to continue to develop their products in this area. Cook made a point to say that Apple does not "toy around" with anything. Everything they work on is with great intention. We were given a clear image that there are great innovations to come, on the horizon, in the area of the Apple TV line of products.
Though the sales numbers are nothing in comparison to the other product lines Apple currently dominates in, Cook was quick to say that the ATV is nota third wheel. The Apple TV is here for good and it is only going to get better. Perhaps my favorite quote from the Tim Cooks interview is where he attempts to express that they are just as dedicated to the Apple TV as they are iOS, iMac, and iTunes:
"…Our tendency is to put all of our wood behind very few arrows!"
The question has become a simple one: when Tim, when?!
See more of Tim Cook discussing the Apple TV at D10:
umOuch (Andrew Brasher)
Be sure to follow us on Facebook, Twitter or Google+ for the latest updates on the rumored Apple TV set.