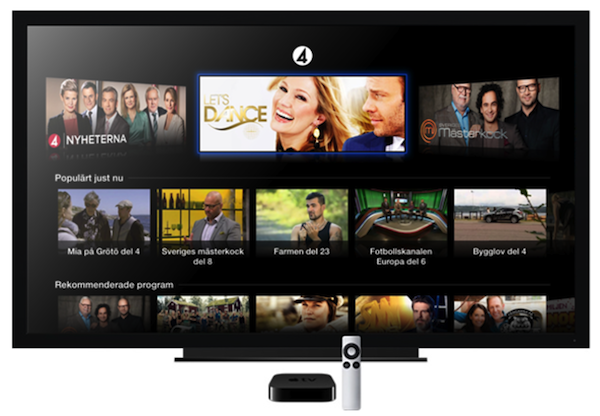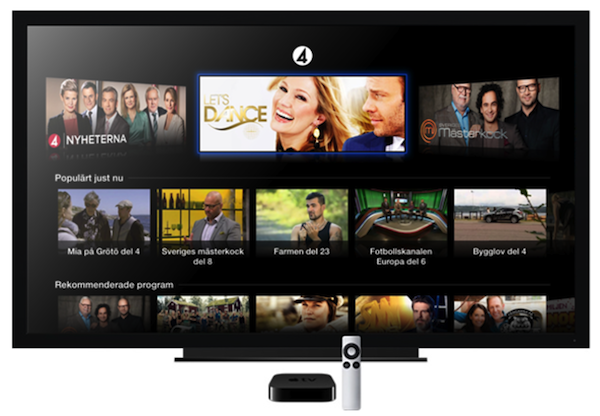 Major network TV4 landed on the Apple TV in Sweden yesterday, becoming the first Scandinavian content provider to launch on Apple set-top box. Apple TV users in Sweden can now access TV4 Group's TV4 Play service that gives viewers direct access to a wide range of TV4 content including live broadcasting and on-demand content.
With 'TV4 Play' on Apple TV, full episodes of current TV4 Group shows are available to watch for up to 7 days after their original air date. 'TV4 Play Premium' subscribers in Sweden can access an extensive library of additional content with most current and previously aired episodes available for a longer time period.
The 'TV4 Play' experience on Apple TV also includes:
play queue support
easy access to a personalised list of favourite shows
a "resume play" option allowing viewers to pick up watching an episode right where they left off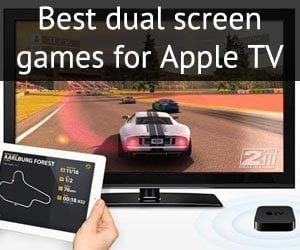 Selected shows are available in HD only through 'TV4 Play' on Apple TV, with the number of available HD shows expected to "increase rapidly" over the coming months.
Be sure to follow Apple TV Hacks on Facebook, Twitter and Google+ for all the latest Apple TV-related news.