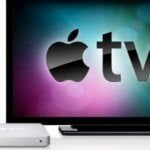 In those difficult days, full of lay-off, profit warnings and other depressing news,  learning that a product has increased sales by 300% in Q4, is big news.
Apple TV sales were up over 3 time vs the year-ago quarter.
Some examples:
All those news, focused on what's next for Apple TV, most of them forecasting cable box support for Apple TV.
Personally, after the huge success of the iPhone App Store, I think next move will be App Store for the Apple TV.
What I think is more interesting is why now sales of Apple TV has tripled ?
Is because people plan to stay more at home, watching more films and going out less… ?
Some people think it's because of Boxee!
What do you think ?