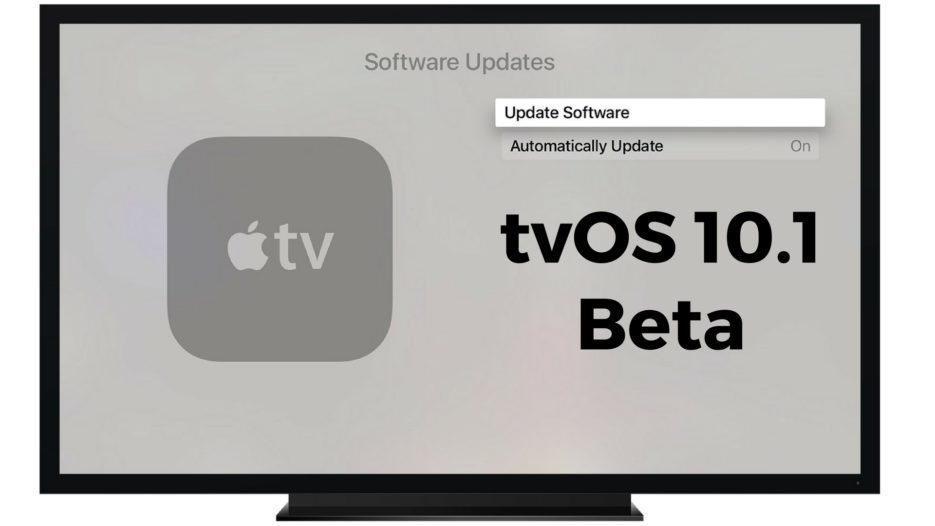 A new tvOS beta version has been seeded to registered Apple developers. tvOS 10.1 beta 1 is now available via OTA update and includes bug fixes.
Apple recently released a software update for the public as well. The previous public release, tvOS 10.0.1, was only released a week ago.
The new 10.1 beta comes almost a month after the release of tvOS 10, which included several new features and improvements. Some of the features include better search, improved Siri, Continuity that allows you to use iPhone to input text, a new Dark mode, automatic App downloads, and much more.
tvOS 10.1 Beta
Now, Apple has released the first beta for tvOS 10.1, which is yet another minor update, most likely. The last update, tvOS 10.0.1, did not bring the Single-Sign on feature to the Apple TV.
This update doesn't include the feature either, so you may have to wait longer to get Single Sign-on, which is a really useful feature.
The latest beta is only available for developers as of now. It is strictly for testing and providing valuable feedback. If you're a registered Apple developer, you can download the latest update using over the air (OTA).
You will need to have the Apple beta profile installed on your Apple TV to be eligible for the OTA updates. To do so, you'll need to connect your Apple TV 4 to your Mac using a cable. Then, download and install the beta profile. Follow these instructions to learn how to do it.
Once you've installed the profile, you will get the latest tvOS 10.1 beta over the air. You can now install the software and try it out.
This update is most likely a bug fix update, and doesn't include any substantial changes or new features. We're not sure how many more betas will be released before this version is available for everyone.
Apple also announced a new TV App, which should also be available next month, along with the Single Sign-on feature.