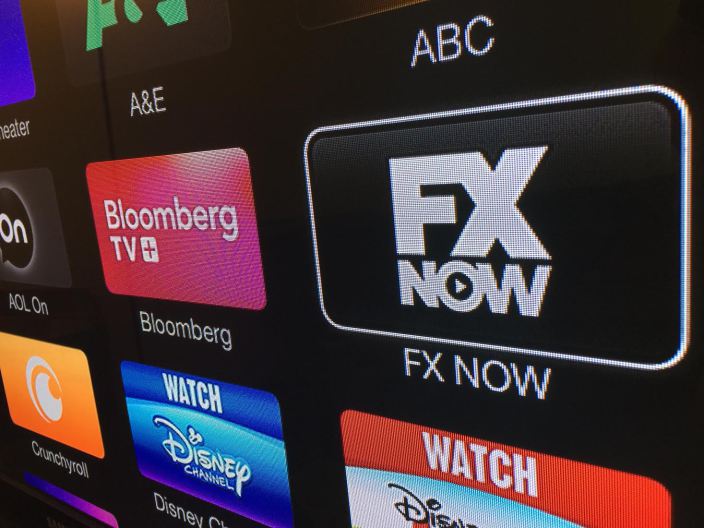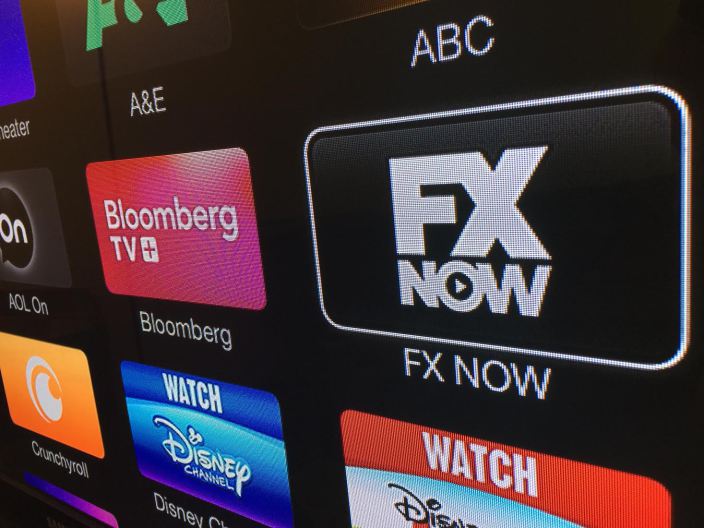 Proving our previous reports true, Apple TV gained the FX NOW channel today. It is Apple's first channel addition after the UI overhaul, Family Sharing and Beats Music addition on Thursday.
Announced earlier in 2014, FX Now is FX Network's video-on-demand service which pulls all the contents from its FX, FXX and FXM Networks. Their iOS app has been available for a while .
Last time, we focused a lot on how the channel would bring The Simpsons to millions of its fans. But as it turns out, FXNow for Apple TV only supports a few episodes and clips, for now. This is expected to change as FX launches the Simpsons World Service later this fall.
Leaving that aside, you will be able to enjoy these popular shows on your Apple TV starting today (Mashable):
TV shows such as American Horror Story, Justified and Archer, as well as shows syndicated on various FX Networks, including How I Met Your Mother and Parks and Recreation. The app also includes access to films such as Moneyball, Avatar, The Other Guys and Step Brothers.
The FX NOW channel needs you to login with a valid cable operator account to view its shows and movies. The supported providers include AT&T U-verse, Optimum TV, Bright House, Cox, Time Warner, Comcast, Suddenlink and WOW!
Be sure to follow Apple TV Hacks on Twitter, Facebook or Google+ for all the latest Apple TV-related news.