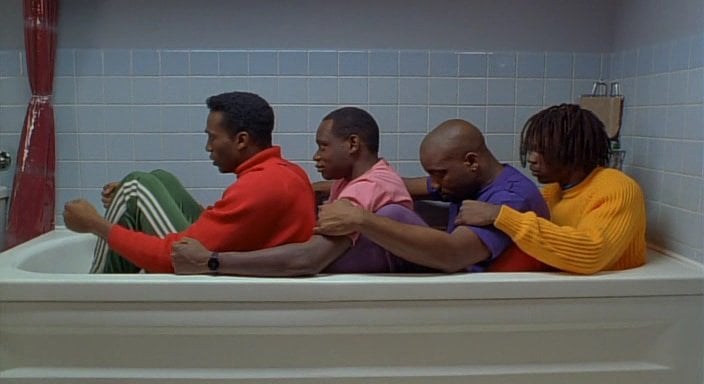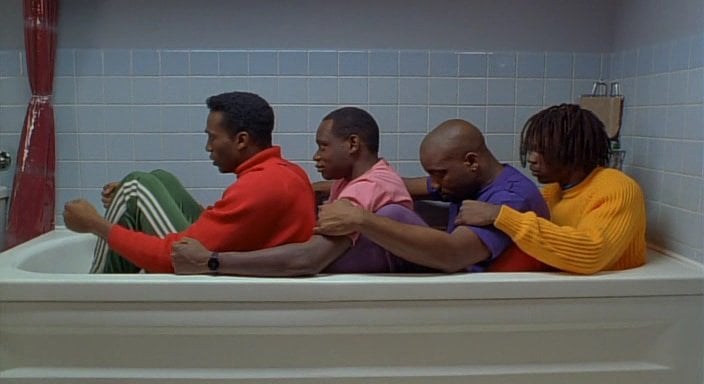 Fellow flick fanatics, if like us you're starting to suffer from Winter Olympic Fatigue Syndrome then we've got the ideal weekend therapy for you. Just light up your Apple TV, tune into any of this week's Pix Picks then let the soothing waves of relief wash all over your body. Activating your brain is optional but highly recommended, indulgent pleasure is absolutely mandatory.
Ready for a splash of refreshing B-Movie joy to start your weekend off? Then load up on Writer/Director Dan Coscarelli's uniquely wild, wacky and potently passionate sci-fi/comedy/thriller, "Bubba Ho-Tep". Based on a Joe Lansdale short story this mad mash-up is almost impossible to describe and absolutely impossible to resist once you tune into this deliriously giddy tale featuring the awesomely cool Bruce Campbell as a certainly crazy senior citizen (who may or may not be Elvis) stuck in a decaying retirement home with veteran master actor Ossie Davis (who may or may not be JFK) as his equally loony roommate. Both these unhinged residents and their unfortunate cellies are being stalked by a mysterious force from beyond that appears to be an Egyptian Mummy reincarnated and on a mission of vengeance. Yes, it's a comedy…and so much more! If the soulful ending doesn't bring a tear to your eye then check your pulse 'cuz you may be dead.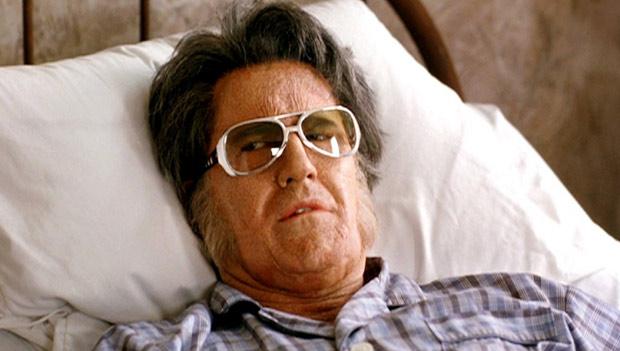 Buy "Bubba Ho-Tep" on DVD from Amazon.
One for The Kids– If you need a 22 minute break (imagine what you two could do with all that luxurious time) from your little ones and the kids need a dedicated Lego fix that doesn't involve schlepping to any theaters then check 2013's, "LEGO: Marvel Super Heroes: Maximum Overload", from Director Greg Richardson. Get on that express Lego train (your kids undoubtedly are already onboard) and enjoy this wicked cool, gloriously goofy and just plain fun adventure involving some of Marvel's most popular superheroes, LEGO-STYLE! There' more inventive imagination and whipsmart wit in these 22 entertainment packed minutes then most films 3 times that length so go ahead and get your money's worth guilt free!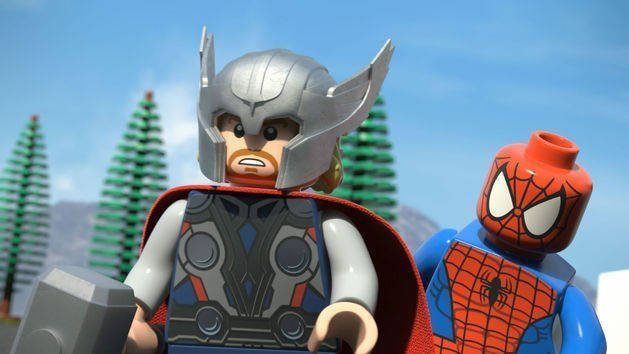 One for the Adults– Finally. And for a nitty-gritty look at the games adults play, check Director Marcus Baldini's 2011 drama, "Confessions of a Brazilian Call Girl". The ravishing Deborah Secco disappears into the role of a tormented teenager who abandons her loveless adopted home in search of something all her own then nonchalantly settles into the World's Oldest Profession. Clumsy, skittish and lacking confidence but possessing a nubile, absolutely killer body, this raw rookie becomes a local hit at her low rent brothel which leads to…complications. What ensues, despite the cheesy title, is a sharp, realistic and refreshingly clear-eyed look at the way that actual adults (on both sides of the bargain) might actually handle the play-for-pay realities of sex work. Young "Bruna" (her call girl moniker) slowly evolves into a sophisticated entrepreneur yet (Spoiler Alert!) true self-fulfillment eludes her as she bites hard on the "fast, easy money" bait.  WARNING: This film displays GRAPHIC SEXUAL SITUATIONS and is intended FOR ADULTS ONLY PLEASE. So don't let the kiddies see this one unless you parents out there want to answer about a thousand uncomfortable questions you've been hoping to avoid for the rest of your lives.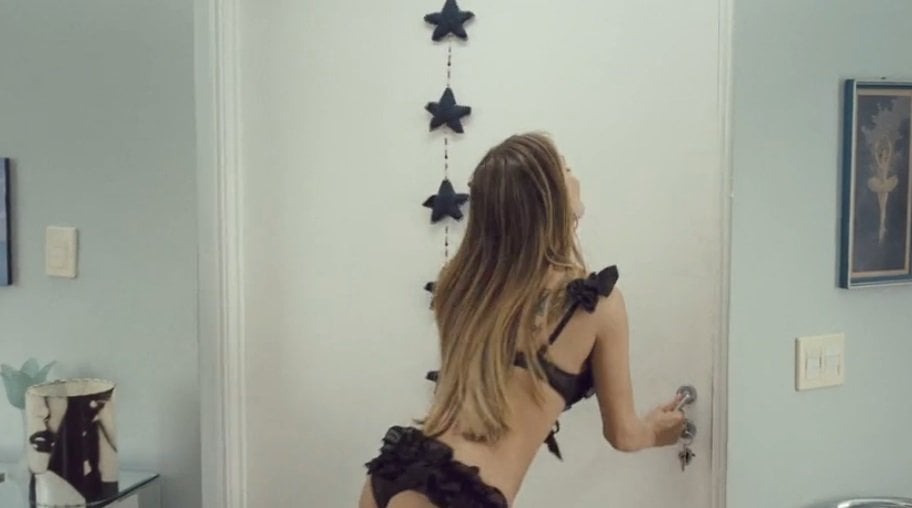 Buy "Confessions of a Brazilian Call Girl" on DVD from Amazon.
Ready for a hardcore thriller that's not afraid to reach into the darkness and take a keen look at true evil? Then load up 2009's Original, "The Girl with The Dragon Tattoo", from Director Niels Arden Oplev. Noomi Rapace is "the Girl" of the title and her Lisbeth Salander crackles to harsh life every moment she commands the screen as the wounded hacker on a mission, giving no quarter and taking no prisoners even as she tentatively reaches out for a more human connection. Michael Nyqvist is the disgraced but dogged reporter who sets the wheels in motion when he's hired to get to the bottom of a 40-year old murder with rotten roots that reach even deeper than he's prepared to go. Lisbeth fearlessly takes them there and this unflinchingly urgent film packs one hell of a wallop. WARNING: ADULTS ONLY PLEASE as the story involves vile human corruption and sexual abuse that is graphic and shocking if essential to the reality of this taut thriller. Now if you can handle more harsh darkness then load the rest of the Trilogy (2010's, "The Girl Who Played with Fire" and "The Girl Who Kicked the Hornet's Nest", all based on late author Stieg Larsson's global best-selling series) for a Hulu Plus movie marathon. Just remember to give yourself some time to recover between the heavy shots to the psyche.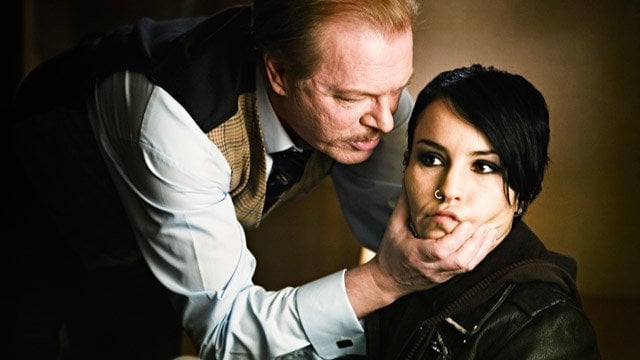 Buy "The Girl with The Dragon Tattoo" on DVD from Amazon.
And speaking of originals…arriving this week is the first (and still the best in our opinion) in the most popular series of action films based on video games, 2002's "Resident Evil". How has this series remained so popular worldwide despite its ever decreasing creative returns? Well, this original has a lot to do with it and the delectably delicious Milla Jovovich whipping ass and taking names is, we suspect, the remainder of the equation. But this initial effort is a stripped down fighting machine of a movie that slams down the pedal almost immediately and then keeps it there all the way to the genuinely pulse pounding finish. The always entertaining (and easy on the eyes) Michelle Rodriguez provides back-up muscle for Milla in this one and Director Paul W.S. Anderson does not drop the action ball in this 1st Rate cult smash. Now if only he could've squeezed in one more shower scene…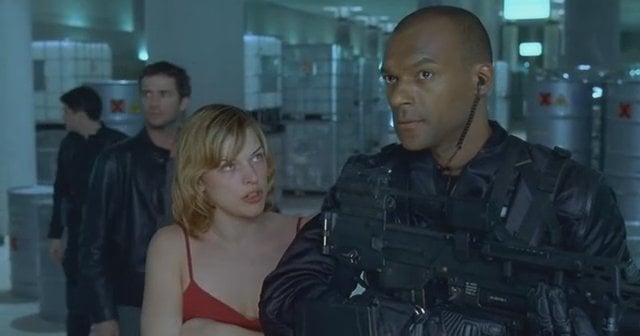 Buy "Resident Evil" on DVD from Amazon.
Ever wanted to ride a rocket? Then get on board 2009's rocking doc, "James May at the Edge of Space". Yes, the title does pretty much tell the story as our Top Gear cowboy travels to the USA, jumps into the saddle, rides a jet-fueled bronco into the stratosphere and takes one for the team. Or, as we like to say around here- PRETTY MUCH LIVES EVERY YOUNG BOY'S CHILDHOOD DREAM!
If you missed it in the theater (especially the local IMAX) then I guessed we both missed out on a thrilling cinematic experience but this week you can set your Apple TV to blaze with Director Alfonso Cauron's 2013 mind blower, "Gravity". This spare, bare space adventure features George Clooney and Sandra Bullock as two astronauts taking care of business far, far, far from home who encounter some difficulties at their workplace then have to deal with them as best they can before they can return home. Needless to say, when your workplace is in earth orbit…things can get complicated. Check it before Oscar night so you'll know where all the awards are going.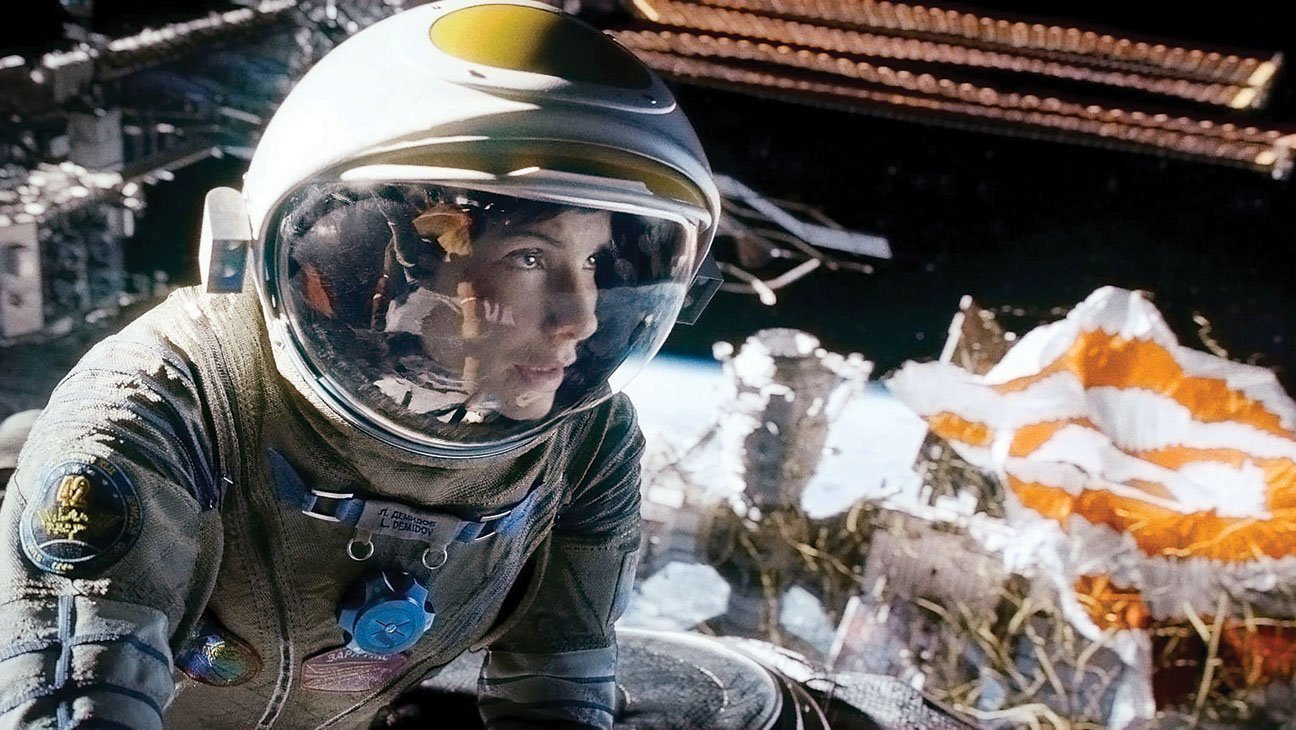 Buy "Gravity" on DVD from Amazon.
And if you want your adventures a little more down to earth and even leaner still, then load up 2013's unfortunately overlooked, "All Is Lost", from Writer/Director J.C. Chandor. Oscar may not remember this 2013 effort but you will if you tune in to watch screen legend Robert Redford give a Master class in acting in this almost dialogue-free film about one man's desperate struggle to stay alive in the hands of an unforgiving, unyielding and awesomely elemental Mother Nature. An absolutely riveting adventure into the darkest of the dark nights of the soul. Powerful, moving and unforgettable.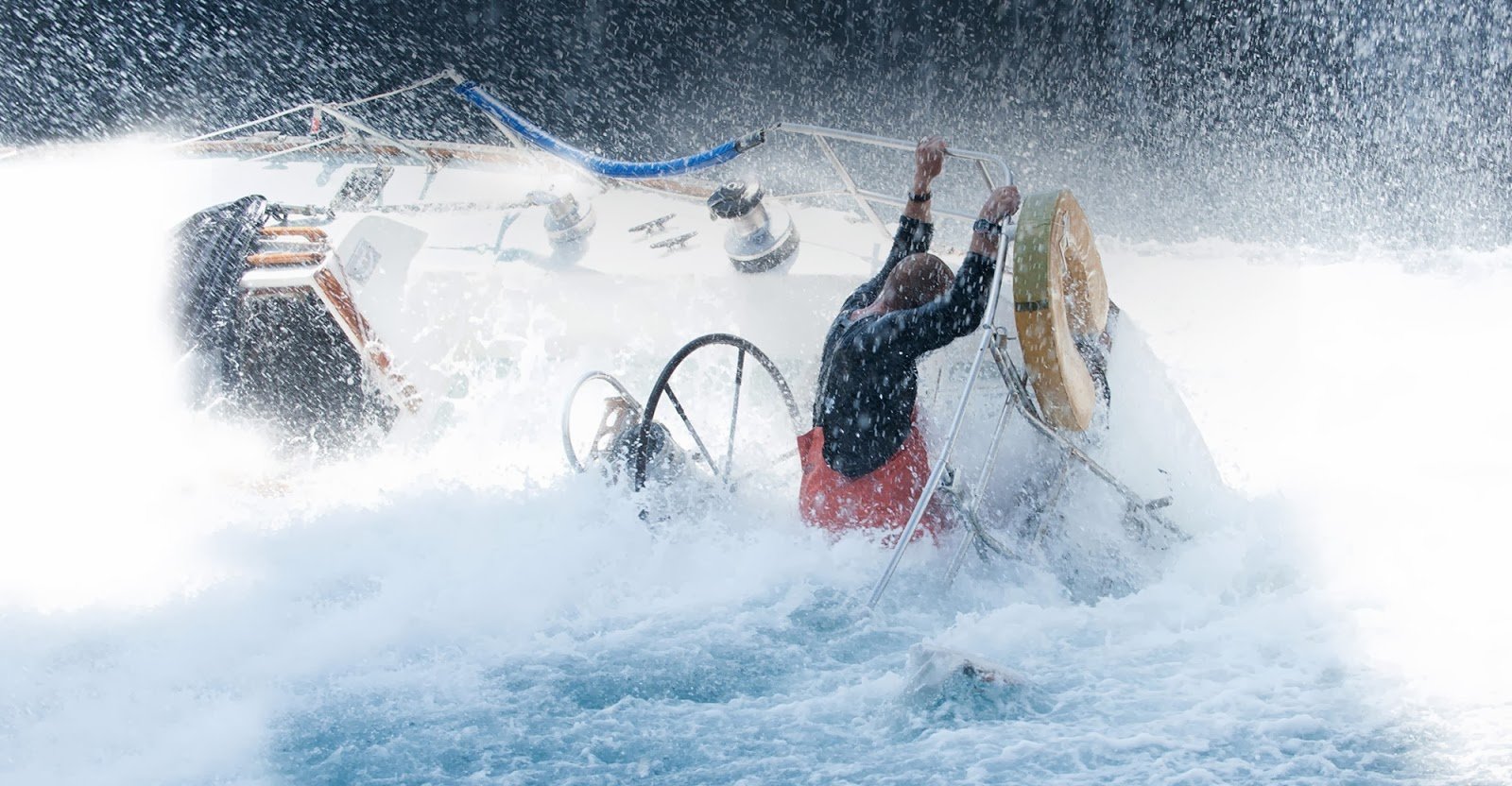 Buy "All Is Lost" on DVD from Amazon.
Our Winter Olympic Pick of the Week– If you're up for more of the frigid weather fun then climb onboard once again and enjoy the ride with 1993's John Turtletaub directed, "Cool Runnings". The late, great John Candy is the loser coach of an unheralded (to say the very least) Jamaican Bobsled Team that first has to figure out exactly what a "bobsled" is before they can dream their Olympic dreams. This is a refreshingly original, high energy comedy that will have the whole family laughing along with Doug E. Fresh, Leon, Malik Yoba and Paul Couer as the clueless bobsledding athletes stuck with an over-the-hill coach but with everyone in possession of giant hearts and a drive to be all they can be. Funny, inspirational and loaded with great music too! Go for the Gold!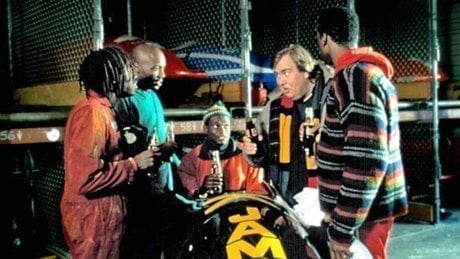 Buy "Cool Runnings" on DVD from Amazon.
That's all for this week gracious readers so please press pause on that Apple TV until we get there with the beer.