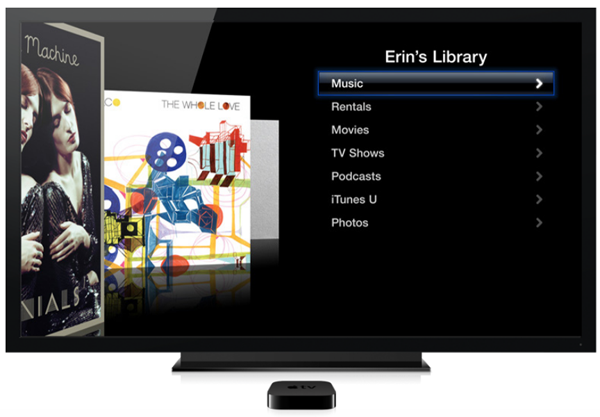 Following today's launch of iTunes 11, Apple has rolled out 5.1.1 software update for Apple TV 2 and Apple TV 3 that adds support for Up Next with iTunes 11 or iTunes Match and includes some performance and stability improvements.
Here is what's new in 5.1.1:
iTunes Up Next
Adds support for Up Next with iTunes 11 or iTunes Match. See upcoming songs when playing music on your Apple TV. Add new songs and edit what's queued with your Remote or with the Remote app.

Stability and performance
Includes performance and stability improvements with the iTunes Store, AirPlay, Netflix, iTunes Match, and wired Ethernet connections.
Unfortunately, it looks like an issue which caused serious problems to some users after updating their Apple TVs (2nd and 3rd generation) to the latest Apple TV 5.1 software remains unfixed.
As always: if you are on jailbroken ATV2, stay away from this update for now if you don't want to lose your jailbreak.
The iOS 5.1.1 firmware build number is 10A831.
You can download the firmware directly from here.