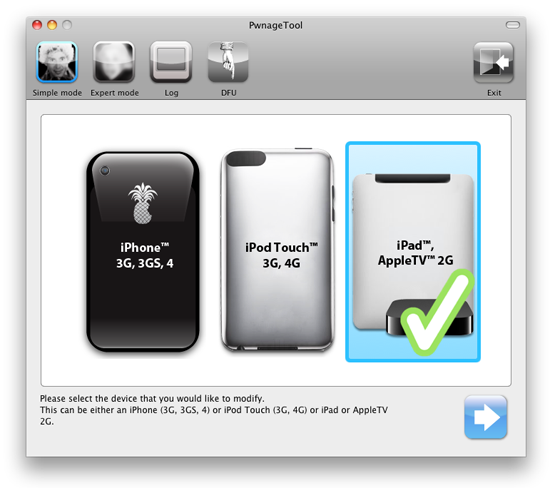 You love NBA and MLB but you haven't yet updated your Apple TV 2 to iOS 4.3.1 because you love XBMC, Hulu, Couch Surfer, Plex and Remote HD even more? The waiting is over and you can now have it all as iPhone Dev-Team has released untethered iOS 4.3.1 jailbreak for all iDevices (except iPad 2). Just update your tiny black box to 4.3.1 (Apple TV 4.2.1) and then re-jailbreak it with the freshly released PwnageTool 4.3. Note that PwnageTool is Mac only, Windows users will have to wait until redsn0w is updated to support atv2.
Here is the official PwnageTool 4.3 link (Bittorent). Some unofficial mirrors are here.
Update: sn0wbreeze, a custom IPSW creator and jailbreaking tool for Windows has also been updated to version 2.5 which can now jailbreak your Apple TV 2 on iOS 4.3.1.