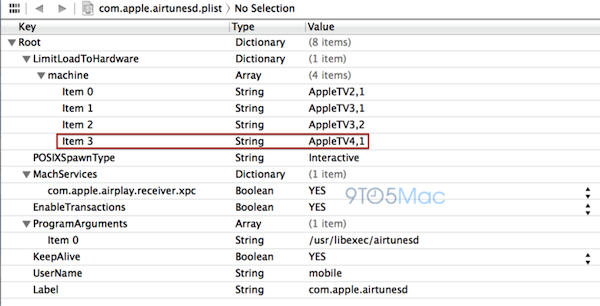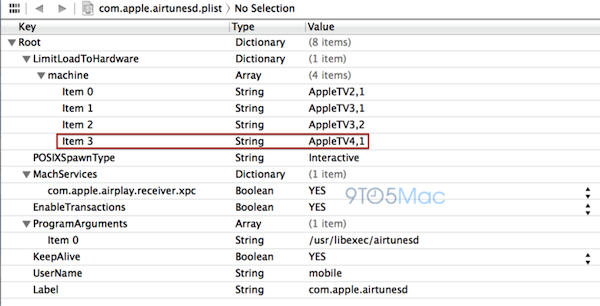 Rumors on the Apple TV 4 has been pouring in from all ends of the virtual net, lately. The baseline speculations hit a spike couple of weeks back when iLounge learned from a reliable source that the next Apple TV will support native gaming. It was reported to come with a revamped iOS-based firmware and an build-in Apple TV App Store. We were also told that a Bluetooth controller is in the works and predicted Apple TV 4 to be in shelves as early as March.
Later 9to5Mac reported that the Apple TV 4 will come with integrated Airport Express component to avoid an intermediary modem for streaming and AirPlay. Pairing with iOS devices as a controller and in-built TV tuner card were also speculated.
In the meantime, Apple gave Apple TV a special profile in the Apple Online Store and were also said to be setting up their own Content Delivery Network.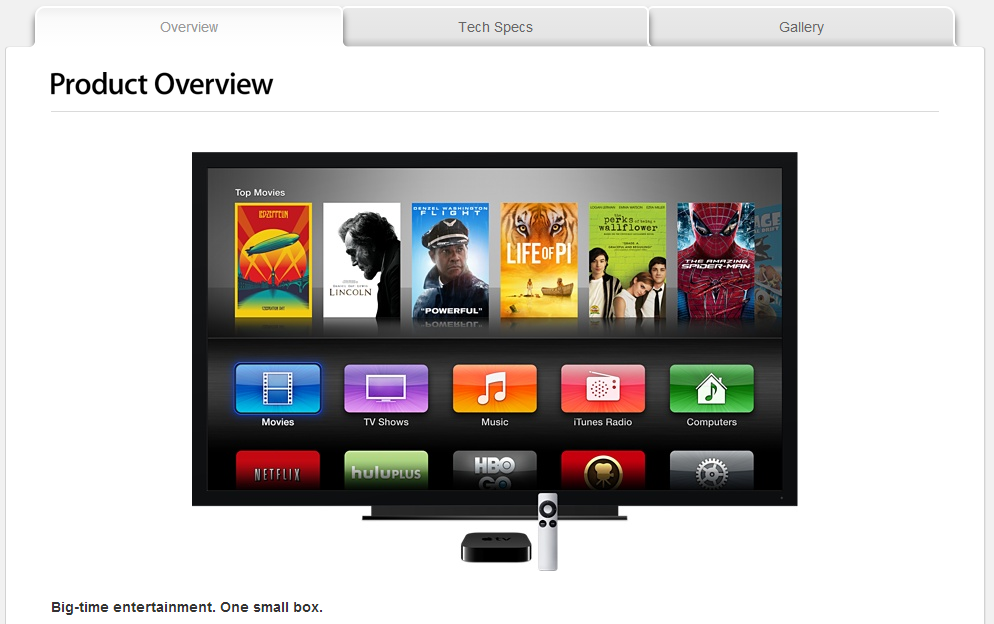 But all the speculations received a new backbone this evening as things become close to official. Developers have spotted references to an unlaunched Apple TV 4.1 within iOS 7 builds. According to 9to5Mac:
The reference is inside of an Apple TV framework related to the device's AirPlay functionality. The mention of the next Apple TV is the highlighted "AppleTV4,1." The current Apple TV is "AppleTV3,2″ while "3,1″ is the 1080P model introduced in March 2012, and 2,1 is the first iOS model introduced in September 2010.

The sighting of Apple TV 4,1 is confirmation that the new device is in the works. The nomenclature also indicates that the new Apple TV model will remain as part of the Apple TV product family. The jump from 3,2 to 4,1 also confirms that the device will see notable changes in terms of internal components.
They've also found references to a new game controller system but they're not sure whether they "are just left over from the iPhone, iPad, and iPod touch or if they indicate confirmation of Game Controllers being able to connect to the next-generation Apple TV product."
So this is the take away: an Apple TV launch is imminent. Though not sure of the exact changes or the release date, we can be sure that it will happen soon. Apple unveiled the last Apple TV in March and also the iOS 7.1 is said to be arriving in March. So is the next Apple TV just a month away? Let us know what do you think!
Stick around here at Apple TV Hacks (Facebook, Twitter, Google+) for more coverage on the Apple TV 4.