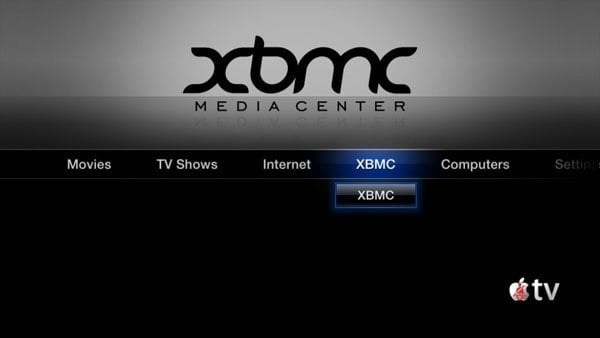 XBMC, the fantastic media center you've been enjoying since it hit your old Apple TV in 2008, has finally been released for the second-generation Apple TV. XBMC supports a very complete spectrum of audio and video multimedia file formats and codecs right out-of-the-box. Today's release is a full XBMC install, this is not a remote or thin client streamer. It features full hardware decode for 720p/1080p movies, network files sharing and "everything else you know and love about XBMC."
In his conversation with TUAW's Megan Lavey, Scott Davilla, the main developer behind the XBMC for iOS, said that XBMC's add-ons and skins as well as Python scripting will work with XBMC for Apple TV. He also said that currently the built-in web server is disabled to focus on the base app and that there are plans to integrate AirPlay into all Apple-oriented (iOS, ATV2 and Mac OS X) versions of XBMC.
XBMC for ATV2 is available through an apt-get install and it requires the device to be already jailbroken. You can find all the instructions here.
You may also want to read
How to jailbreak Apple TV 2 on iOS 4.2.1 with Seas0nPass
How-To: Jailbreak Apple TV 2G on iOS 4.2.1 with PwnageTool
AirFlick Streams Non-iTunes Data to Apple TV 2 (video