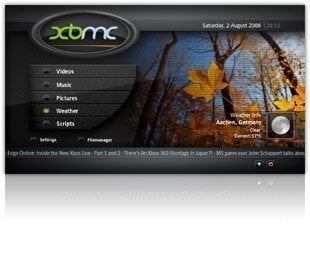 XBMC, an open source, cross-platform media center is no installable on Apple TV. XBMC supports a very complete spectrum of of audio and video multimedia file formats and codecs right out-of-the-box.
With the built in features and third party plugins, this really is a flexible media center. You can find out more on how to install XBMC on your Apple TV at this thread on their website.
A USB installer is in the works, but is currently not quite ready. For now you have to do the installation manually.