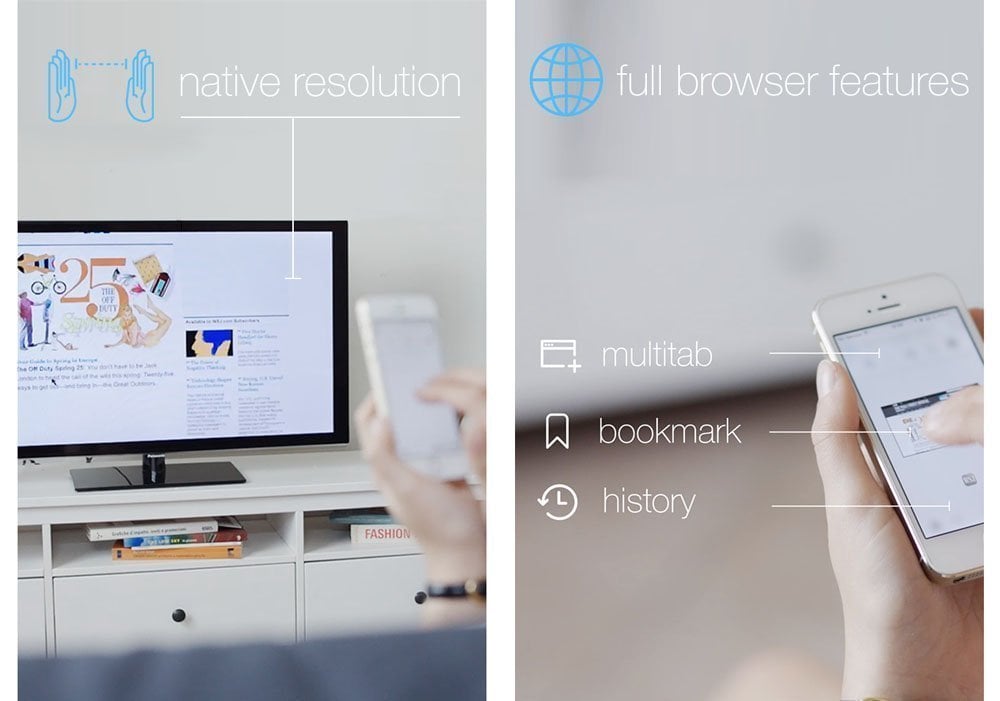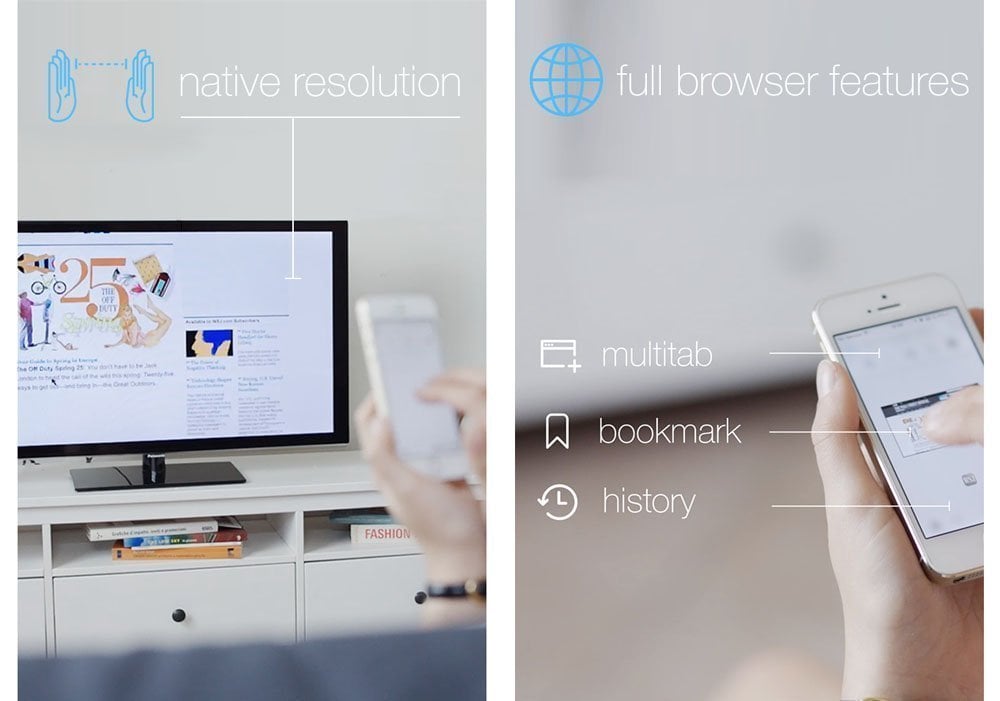 Don't you love it when best things get even better? Well, our favourite AirPlay browser for Apple TV – AirBrowser, just got a major update and we're loving it.
You might remember that we did a comprehensive review of AirBrowser last year, when we were blown away by its ease to get connected, intuitive interface and tutorials, lag-free surfing, Mac-like gestures, multi-tab support and custom features.
We were surprised at how satisfactory the browsing on the 50-inch HDTV was and concluded it as below:
I have used a couple of other AirPlay browsers as well as some normal iOS browsers over AirPlay. But, unlike others, AirBrowser seems to concentrate on just this one thing, to the point that there is no standalone browsing. And such a focus surely shows through in its execution, as AirBrowser is noticeably faster, powerful and more intuitive now, than what I saw back in July.

In short, AirBrowser is the most premium experience I've ever had with any AirPlay browsers.
In this review, I'll be focusing on the new additions to AirBrowser, namely the AdBlock and YouTube optimizations.
Ad-blocker on AirBrowser
Anybody who has used an ad-blocker addon on their Mac or PC would know how pleasant the whole experience becomes. Websites load much faster, you have less distractions, browsing consumes less data and the content display is much neater.
If you are coming from such a surfing scenario, AirBrowser will feel right at home from now on. Tap on the gear icon in the left bottom corner and toggle AdBlock on.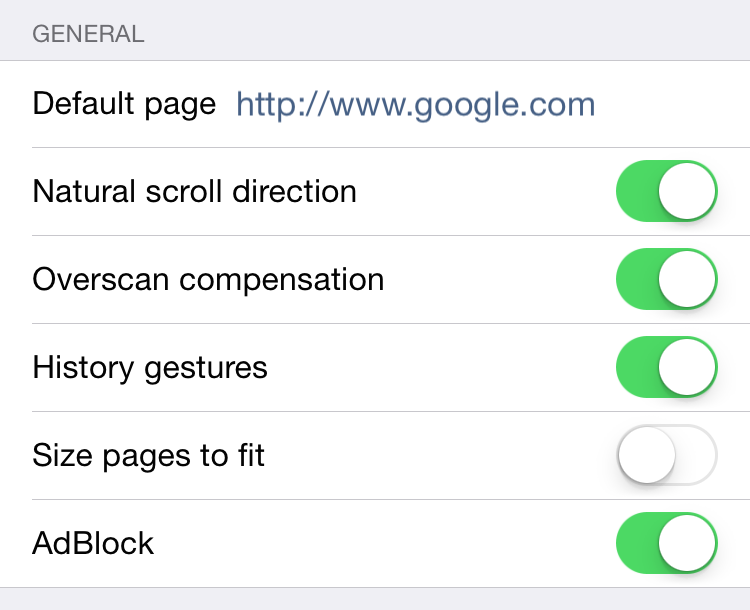 YouTube experience with AirBrowser
Similarly, below you can see YouTube loaded on Safari over AirPlay mirroring to Apple TV, versus the AirBrowser version. It is obvious why one might want to choose the latter.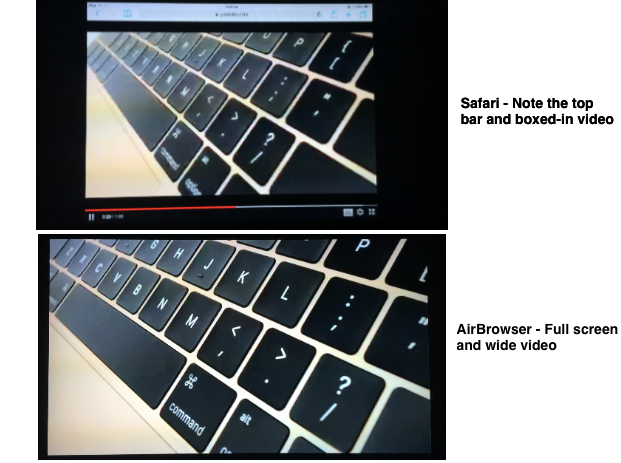 Besides, while playing YouTube videos, a navigation bar and media buttons show up on your iOS screen, which just simplifies the whole YouTube experience. You can seek, play, pause and scrub, even while playing videos fullscreen, without messing around with the cursor.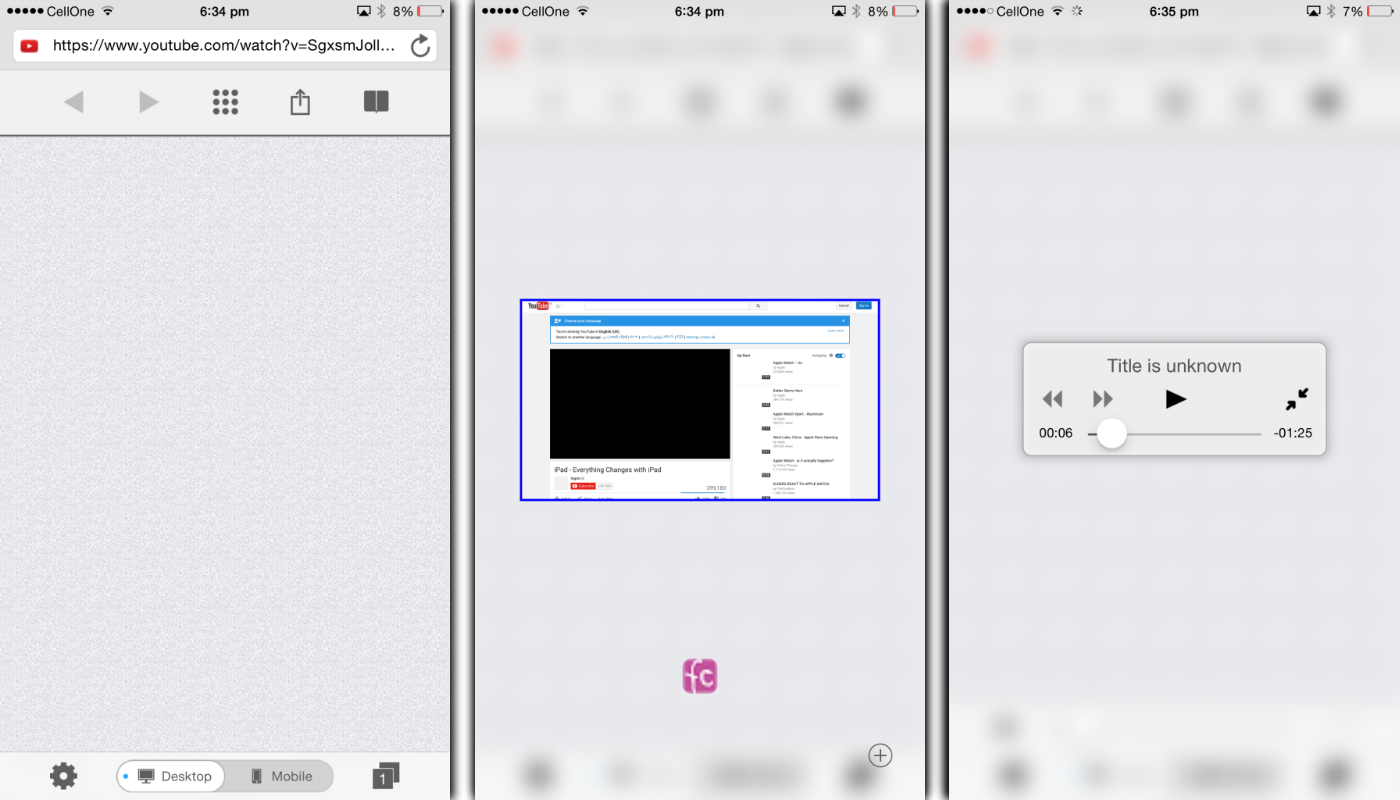 The verdict
After checking out this update, we have no choice but to stand our ground. We previously throned AirBrowser as the best AirPlay browser in the App Store and now, it's just grown better.
An app backed by an active developer team who pushes out frequent improvements, and delivers extremely well on what it promises, is surely worth recommending. So if you are searching for a browser for your Apple TV, don't look any further.
Get AirBrowser now for just $2.99 (usual $4.99) thanks to their App Store promotion.
Also be sure to take a look at our full review of AirBrowser.