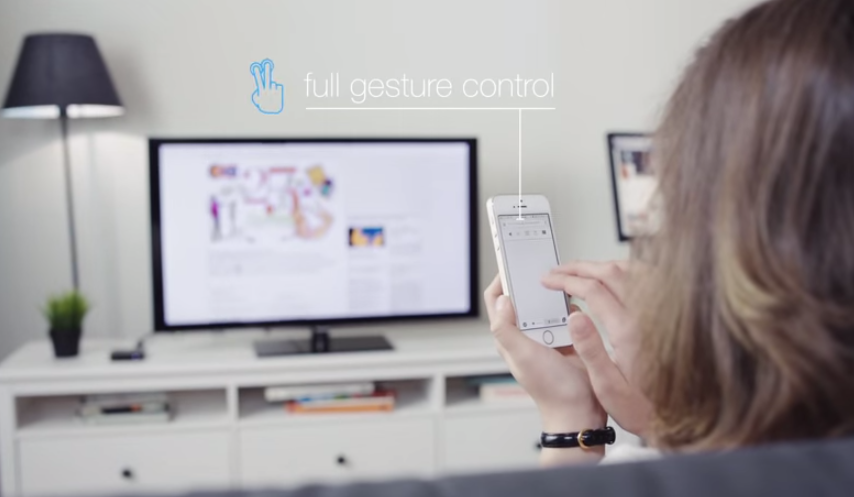 Remember the AirBrowser app? We reported its launch earlier this year and, in our hands on look, concluded it as "a good option to look into" for anyone who wants to browse the internet on the HDTV via Apple TV. It's been a few months since the release and a bunch of updates claim to have manifolded the AirBrowser experience. And today, we'll see if that claim holds up in our tests.
Spoiler alert: it does!
Air Browser gives you a full desktop internet browser experience, but without a PC. All you need is an iOS device and an Apple TV (or a supported HDMI Cable).

You will be able to surf the web, to watch streaming videos in full screen on your TV, to read newspapers and anything else you normally do with a standard PC or a Mac browser. Pinch to zoom, swipe gesture to navigate through the navigation history, an easy to use multi tab system, bookmarks and more.
Getting Connected with AirBrowser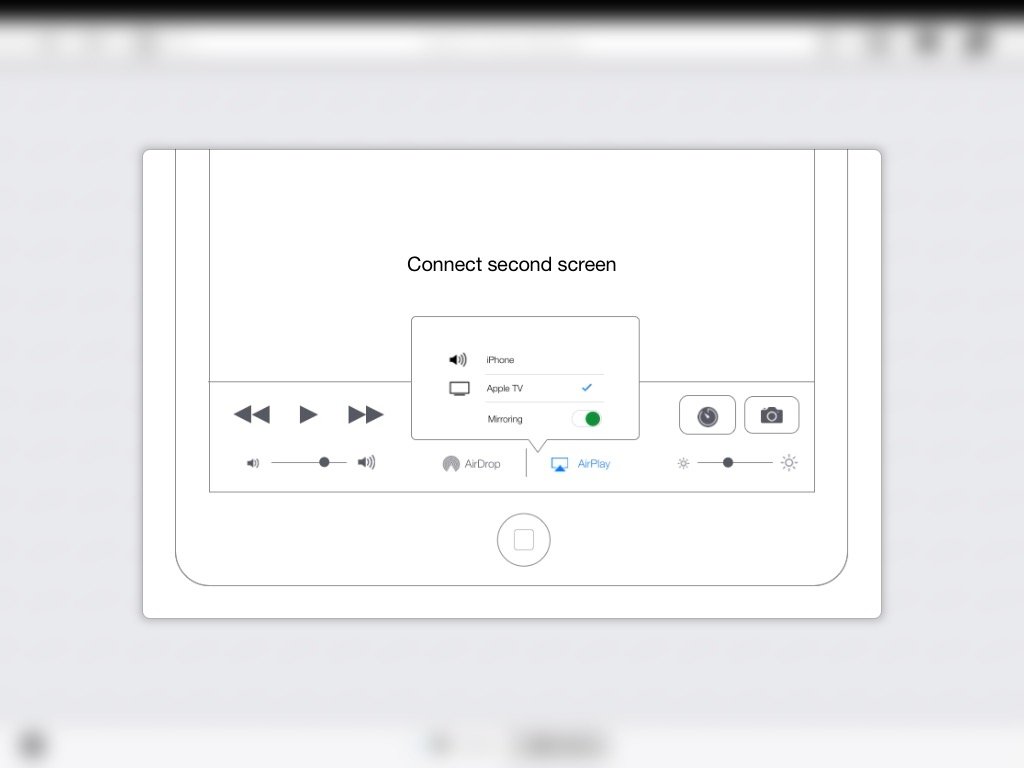 To be honest, I have never had any difficulties in connecting any AirPlay apps to Apple TV, and AirBrowser is no exception. Even if you're using AirPlay for the first time, there is an animated step-by-step guide which loads on start up and guides you through this (swipe up the Control Centre, tap AirPlay, select Apple TV and turn on Mirroring). Google loads up immediately on your Apple TV, while the iPhone or iPad is turned into a touchpad.
Browsing on Apple TV with AirBrowser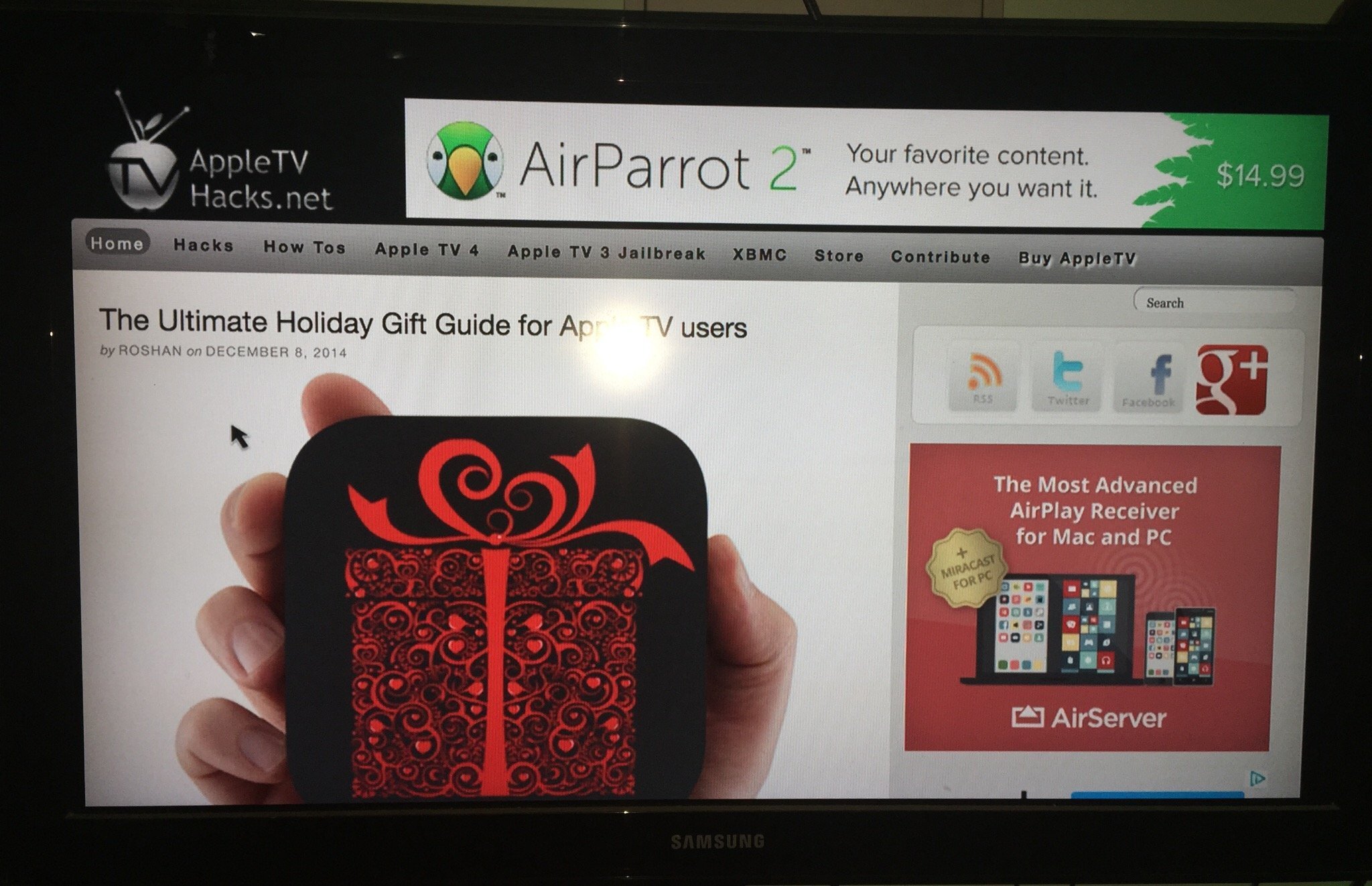 Not sure if it's because we've been serially downgrading our screen sizes from the 22-inch desktop monitors to 4-inch mobile screen, but thinking of browsing on an HDTV kind of scares us or at least seems like an overdo. But from my experience, after an awkward ten minutes or so, you just start enjoying the full screen browsing and you find it hard to go back. Apple.com has never looked more beautiful and watching 1080p YouTube videos on the 50 inch screen is mesmerizing.
Since you're seated on your couch much away from the television screen, things just feel normal and clearer, rather than overblown. AirBrowser really adds to the experience by its intuitive controls and if you're a Mac user, you'll instantly fall into the slot. Use single finger for moving the cursor, two for scrolling, pinch gestures for zooming and taps to open links. The best thing, whenever you tap on a text field, a virtual keyboard pops up on your iPhone/iPad and you can type on it just like with a physical wireless keyboard.
In our tests, the websites loaded quickly and the cursor movements didn't show any noticeable lag. The navigation is similar to Macs not only in terms of the gestures, but the capacitive touch screen of your iOS device works so fluidly, that its feel is comparable to the touch pads on MacBooks.
AirBrowser's custom features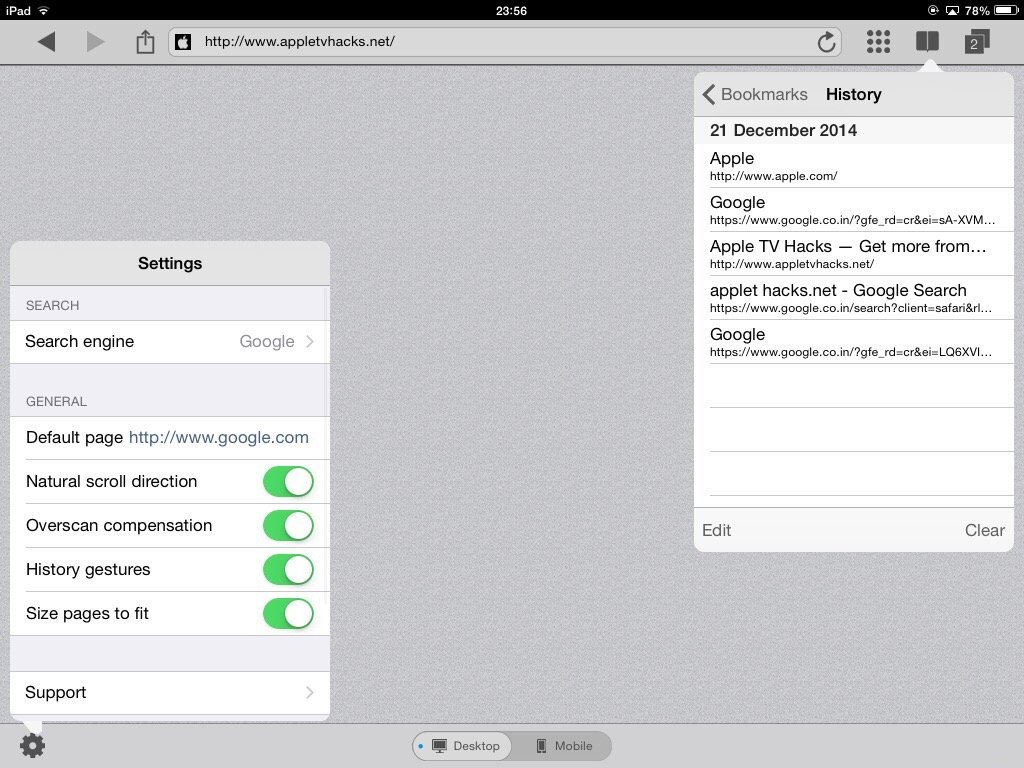 Besides the central mirroring ability, AirBrowser comes packed with a wide range of options which makes it as powerful as most browsers for iPhone.
Note: The first thing you need to do after setting up the app is go into the Settings tab and toggle the Size pages to fit'mode on. Else some websites will load 'boxed' instead of full screen and spoils the whole fun.
AirBrowser supports multitabs, meaning you can have many tabs open at the same time. Switching between tabs is as easy as a 'tap and swipe'.
There is a separate Bookmarks and History manager for the app. Also you can access the recently opened pages via the Grid icon in the app. This will show up as a tab on the TV screen and can be selected directly over there, instead of you looking down into your device every time.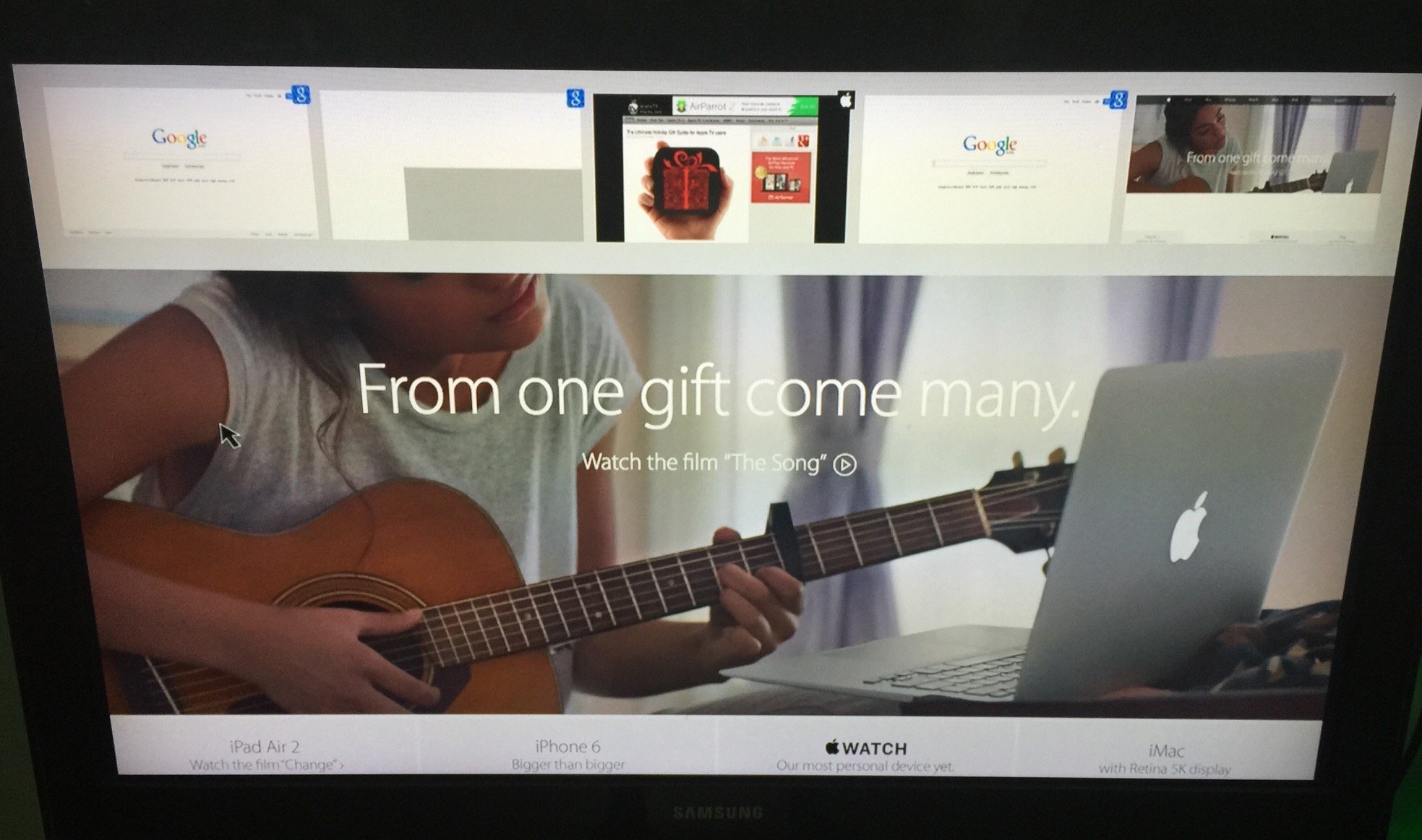 On the iPad/iPhone screen, you do have the options to load the desktop or mobile versions but I highly recommend keeping it to the former. Also, the webpages can easily be shared from here via AirDrop, Message, Mail and more.
Compatibility
AirBrowser is compatible with iPhone 4S and up, iPad 2 and up, and iPod Touch 5th gen. It can stream to Apple TV 2nd gen and Apple TV 3rd gen. If you have doubts as to how well your devices will work with the app, Airbrowser has a dedicated checker app for the same. You can get it here for free.
Verdict
I have used a couple of other AirPlay browsers as well as some normal iOS browsers over AirPlay. But, unlike others, AirBrowser seems to concentrate on just this one thing, to the point that there is no standalone browsing. And such a focus surely shows through in its execution, as AirBrowser is noticeably faster, powerful and more intuitive now, than what I saw back in July.
In short, AirBrowser is the most premium experience I've ever had with any AirPlay browsers. If your job involves showing off websites or articles or web pages over AirAplay, the 1080p output of AirBrowser is something you shouldn't miss. Even for normal home users who're holding out just because you think HDTV browsing is awkward, should try AirBrowser to realize it isn't.
Get AirBrowser from the App Store for $4.99
Be sure to follow Apple TV Hacks on Twitter, Facebook or Google+ for all the latest Apple TV-related news.