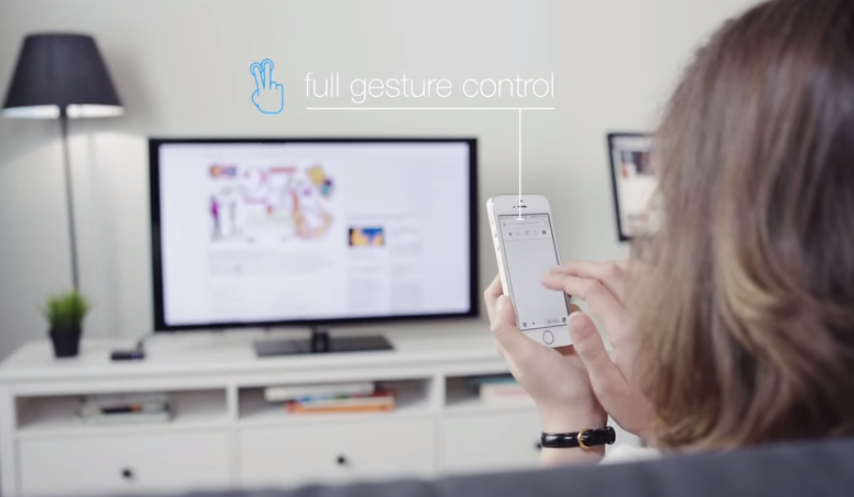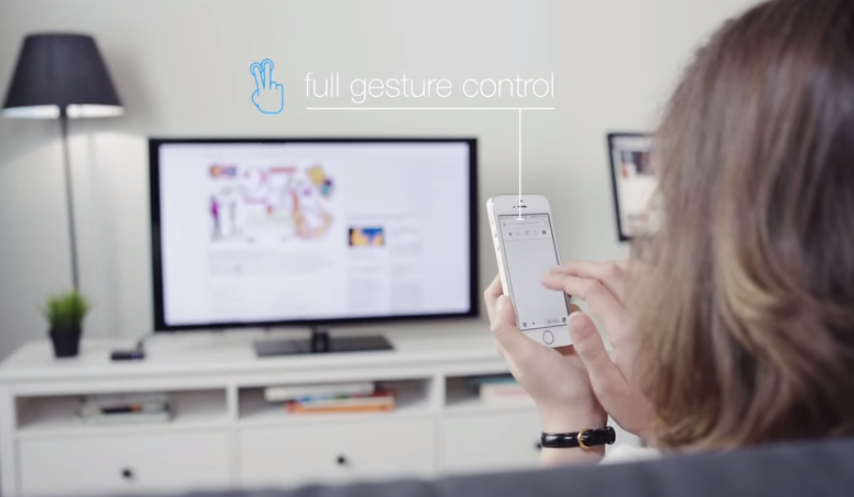 iOS users have long been using AirPlay Mirroring to broadcast their photos, songs, movies and even dual screen games to the HDTV via Apple TV. But now, a new app called AirBrowser claims to bring web browsing to your 50 incher, which can be royally enjoyed from the couch using your iPhone or iPad. Though we have seen AirWeb, a similar browser, before, AirBrowser pushes the experience still further.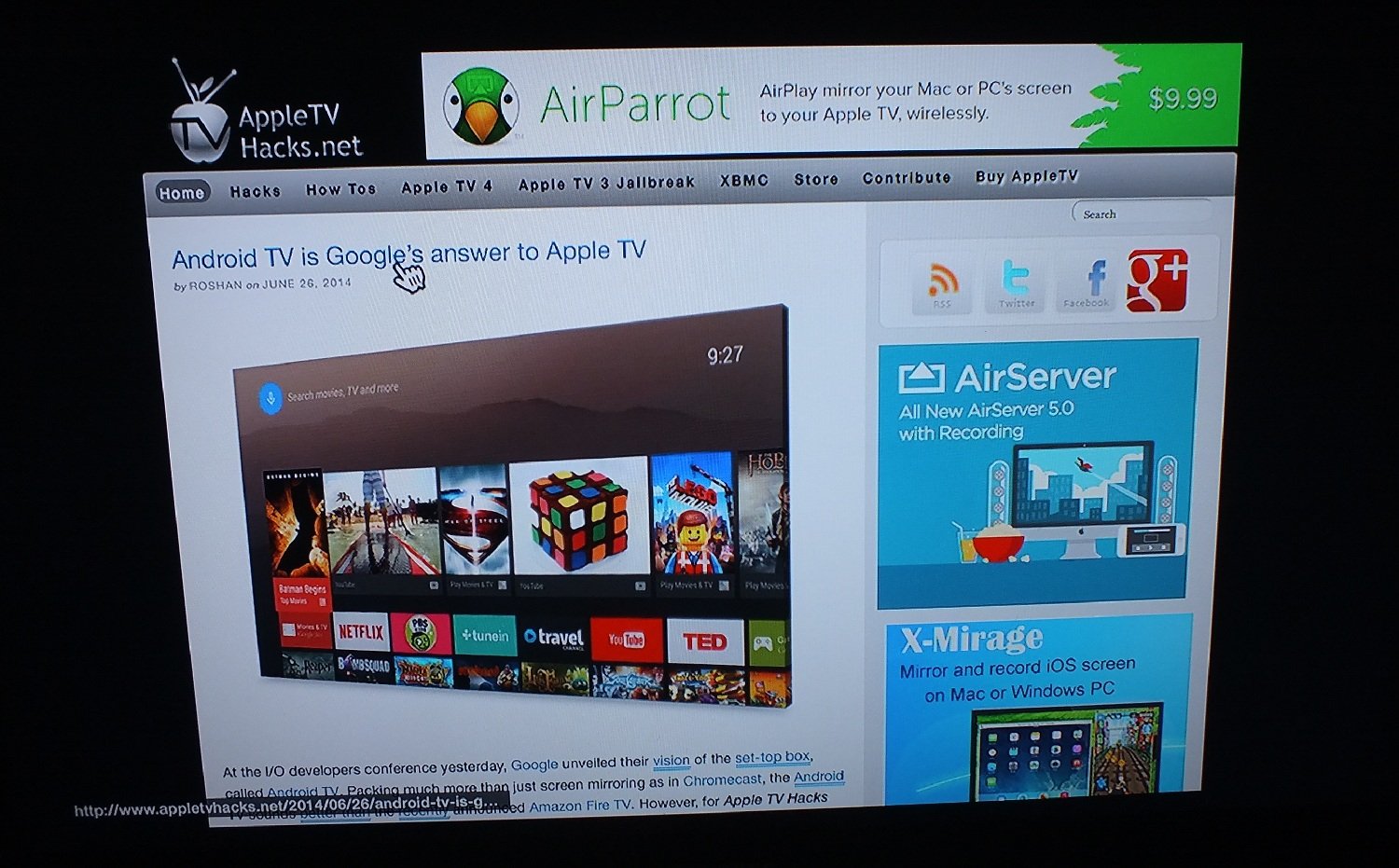 AirBrowser promises to use the native resolution of your television to stream websites, so that the pages are always shown in full screen – and that means, no black pillars of plain mirroring on the sides.
Another decent feature is that it automatically loads the desktop version of the site, instead of us requesting it every time, like on Chrome.
Once the site shows up on the television, your iPhone or iPad effectively turns into a control pad, where you can pan to move the cursor and use gestures to navigate the page. In addition to the routine omnibar and sharing options, multiple tabs, history and bookmarks can also be accessed from here.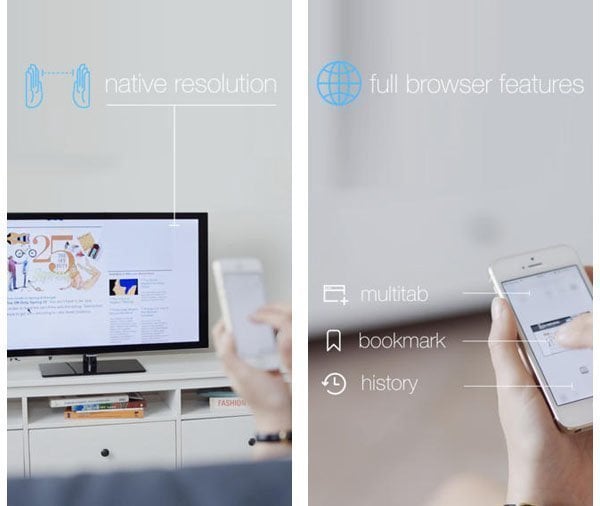 During our hands-on session, the visuals were crisp and the controls executed exactly as advertised by the developers.
However, many including me, are still not much into the habit of surfing on our HDTVs, other than for satisfying a few minutes of curiosity. But if you do like idea or your work requires you to show off websites on televisions or projectors, AirBrowser seems to be a good option to look into.
AirBrowser costs $4.99 and you can get it from the App Store here.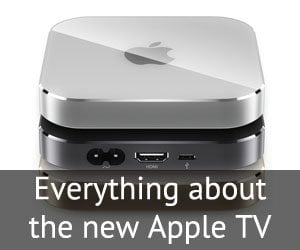 Be sure to follow Apple TV Hacks on Twitter, Facebook or Google+ for all the latest Apple TV-related news.