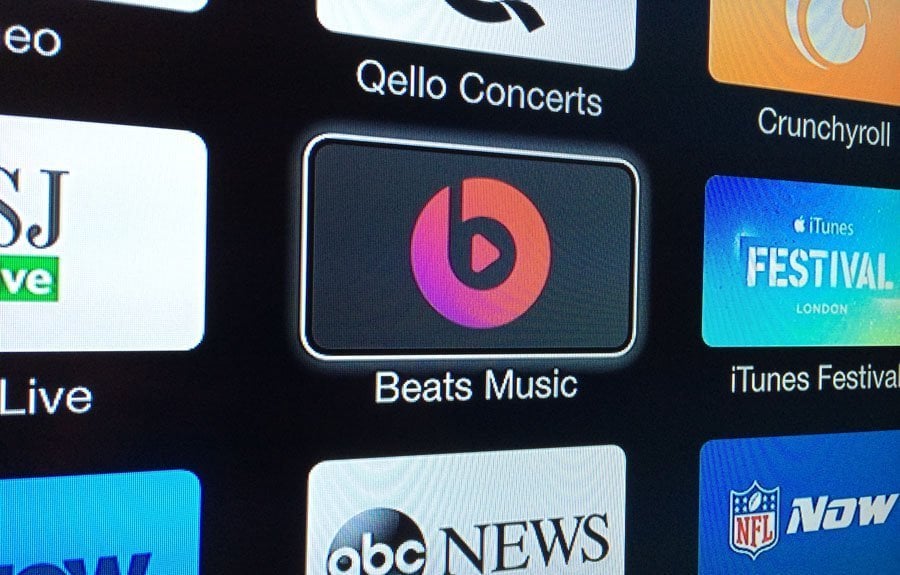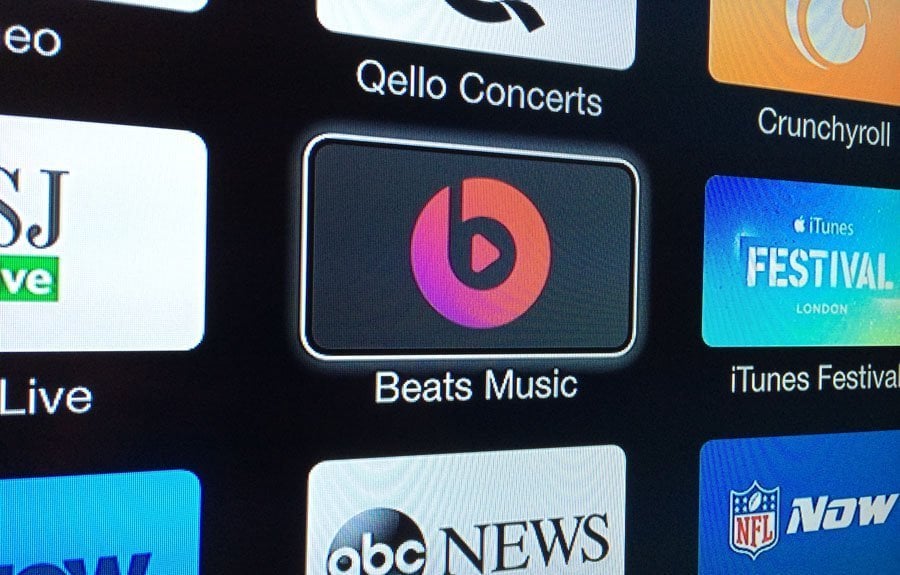 Apple is planning to get the most out of their 3 billion Beats acquisition by making its streaming service available to as many as possible. With the 7.0 software update, they've added a brand new Beats Music channel to Apple TV, which corresponds to the app of the same name on iOS.
The channel begins by inviting you to a 14-day free trial, unless you already have an account. After two weeks of streaming unlimited music, you can opt to subscribe for $10 a month or $100 per year, which will be charged directly to your iTunes account.
Beats Music channel is similar to its iOS app in almost all aspects, except that the former shows up in 1080p.
My Library is pretty much self explanatory while Just for You features a playlist curated especially for you based on your song habits and interested genres. You can Browse their catalog or Search for more songs based on Artist, Albums, genres or even by Awards and Events at the Highlights tab.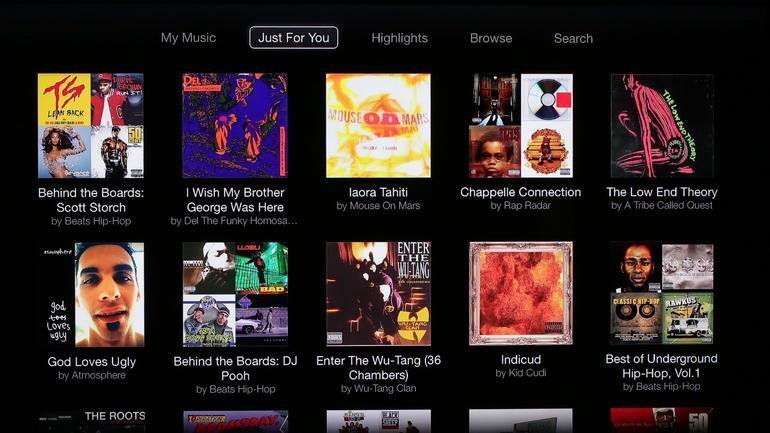 Stream unlimited, ad-free music anytime you want with Beats Music. Choose from over 20 million songs from nearly every genre imaginable. Not sure what to play? The Beats in-house curators can guide you.
However, a major left out in the Apple TV channel when compared to the Beats Music app is the feature called "The Sentence", where you can enter exactly what you are doing at a particular moment, and get a custom playlist right for the mood. That was a really cool feature and will surely be missed.
The app is a little pain to set up initially since there is a lot of typing involved. You might want to download the official Remote app, especially if you are Signing up for the first time. But once set up, the overall experience is pretty good with a minimal UI and unobtrusive streaming sessions.
So what's the take away? Beats Music does exactly what it is supposed do and the major decision lies in whether you prefer Beats Music over countless other services and whether you'll be comfortable streaming songs to your television.
If you already have a Beats Music subscription, it would be unwise not to setup your account on Apple TV too. Else, you might want to make use of that 14-day trial on your iOS device before jumping into a subscription on the big screen.
Be sure to follow Apple TV Hacks on Twitter, Facebook or Google+ for all the latest Apple TV-related news.