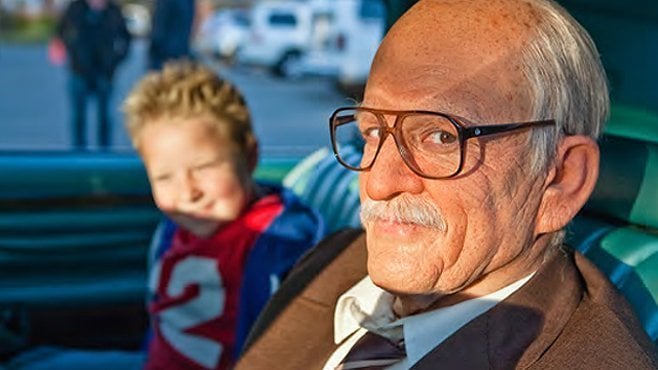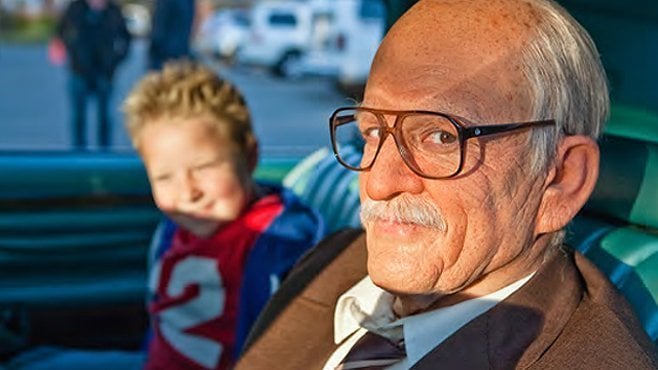 Ready to fire up those Apple TV's with this week's red hot Pix Picks? Well, we got 'em and we even threw in a couple of Valentines Day warning shots just to remind you that the ominous wave of commercial romance is already building and is absolutely heading your way. Your move.
One for the Kids– Landing on NF for the first time this week, check 2013's delightful DreamWorks animated adventure, "The Croods". A fast, fun, uplifting story of family loyalty and adventure and you get a genuinely moving coming-of-age (prehistoric version) tale for surly teens to boot. Great voice work from both Nicolas Cage as the perpetually terrified Cro-Magnon out to protect his Crood brood at all costs and Emma Stone as his curious teenage daughter who, to his great dismay, wants more than anything to explore that same big, bad world. Catherine Keener supplies the caring voice of the faithful, loving and ever hopeful matriarch and Ryan Reynolds's vocals more than fill the bill as the slightly more evolved (and super cute) Neanderthal-with-a-Plan. Don't be afraid to sit in and enjoy this one with the kids because you will laugh at least as much as they do. Just don't let them see you getting choked up at the end or they'll never let you forget it.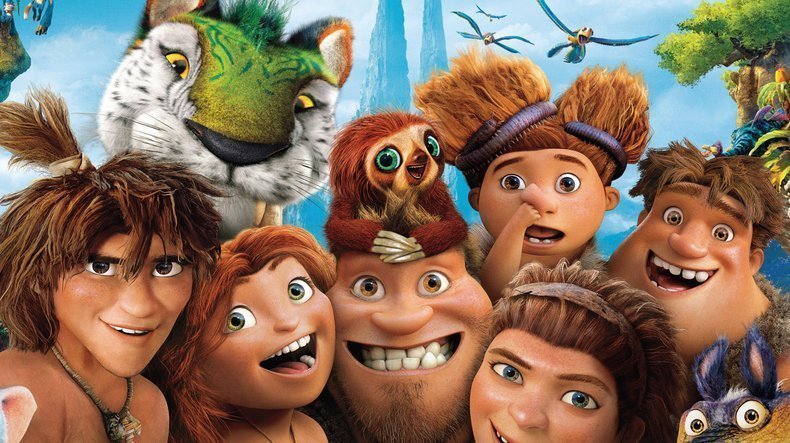 Buy "The Croods" on DVD from Amazon.
Classic Pick of the Week– Italian Master Sergio Leone's 1964 stroke of spaghetti western genius that stylistically spun the genre like a top, the gorgeously glorious, "A Fistful of Dollars", has landed at NF for your weekend enjoyment. Yes, a young, unknown American actor named Clint Eastwood dons the poncho and smokes the cigar for the very first time as the gunslinging "Man-with-No-Name" who is set against rival factions of hoods, carpetbaggers and gangster/soldiers locked in a blood feud all while desperately searching for the spoils of war. Ennio Morricone created the haunting and unforgettable soundtrack which heralded a trilogy of westerns that changed the genre forever and made Eastwood a star. And we still love the sound of those pistols!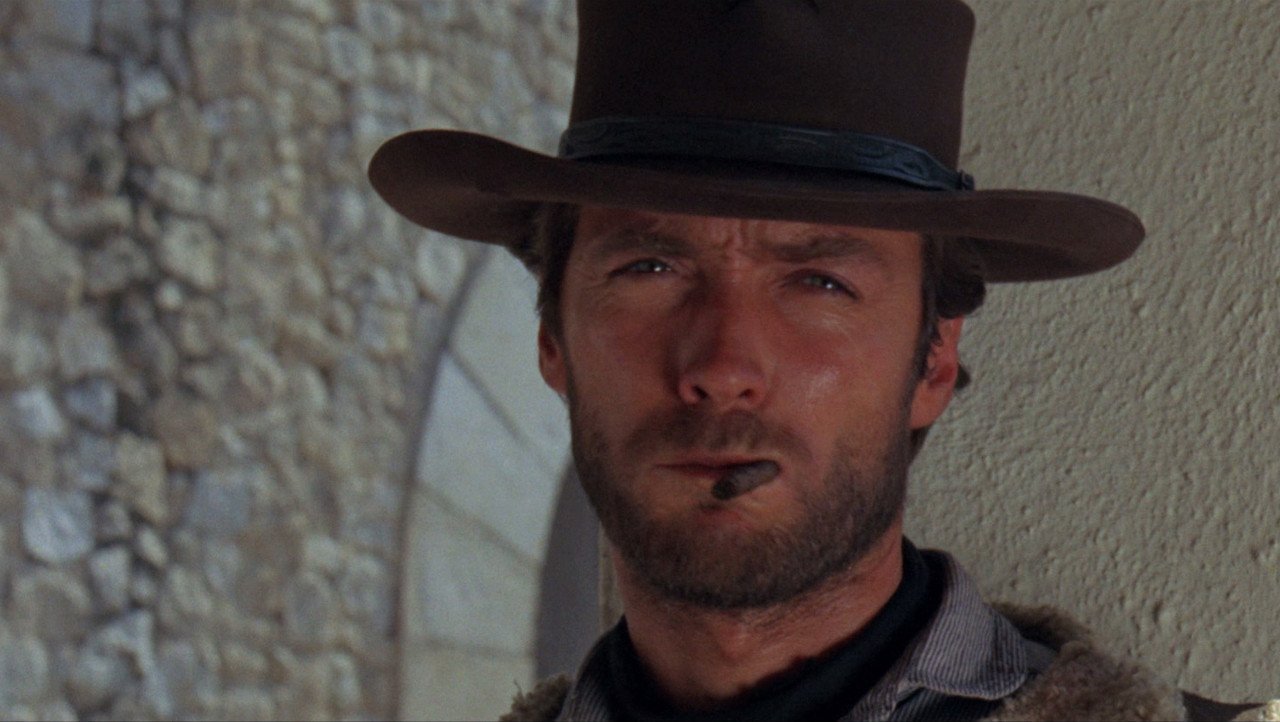 Buy "A Fistful of Dollars" on DVD from Amazon.
And one more classic (this time from the 80's) for anyone looking for some freaky fun filled with a zombified good time, load up 1985's, "Day of The Dead", by none other than the Man-Who-Gave-Birth-to-a-Genre, Director George Romero. A fantastic script and gory, gooey F/X from make-up Master Tom Savini highlight this slow burn, high tension horror epic that's passionately splattered with Romero's unique brand of dark humor and anchored by his verite' cult sensibilities. The capable cast is hunkered down once again (in an actual bunker no less) and the Zombie apocalypse is in full swing as the humans do their best (and worst) to cope with the onslaught. The walking dead provide not only the creeps this time out but timely comic relief (hey, Bub) and a very real threat in this Z-Classic that is a must-see for any true fan of the genre.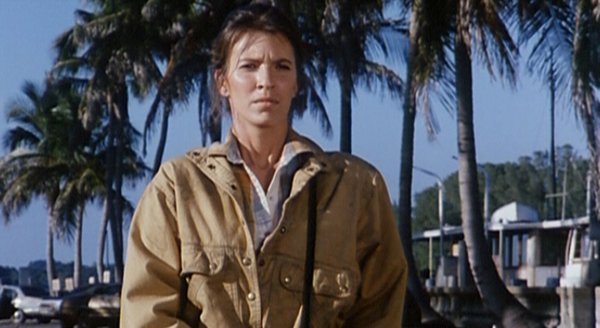 Buy "Day of The Dead" on DVD from Amazon.
Modern day film noir doesn't get much better or sharper than Director Bryan Singer's 1995 instant classic, "The Usual Suspects", available for your Apple TV cooking this week on HP. Bask in the deliciously deceptive plot once again with a cash money cast of characters (Gabriel Byrne as hardnosed gang leader Keaton, Stephen Baldwin and Kevin Pollack as wary ex-cons, Benicio Del Toro as the hilariously indecipherable Fenster and Kevin Spacey as the crippled and cowering hanger-on, "Verbal" Kint) as Chazz Palmintieri's no-nonsense Customs Investigator attempts to get to the bottom of a shipyard arson before he quickly dips into much more than he bargained for as he (and we) slip helplessly into the treacherous quicksand plot. The late, great Pete Postelthwaite adds an elegant air of refined menace and timeless mystery as the story spins into a twisted tale of the origin, identity and whereabouts of the legendary, terrifying criminal mastermind, "Keyser Soze". A real life gem and a modern noir to treasure.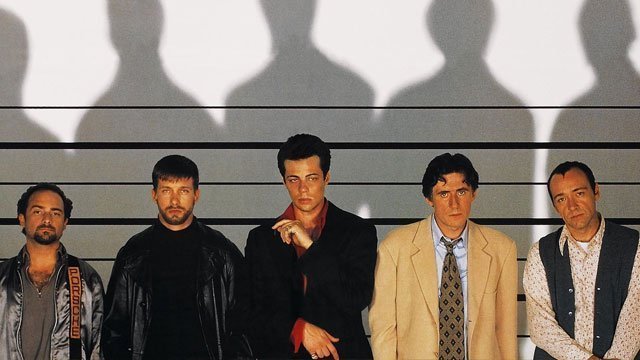 Buy "The Usual Suspects" on DVD from Amazon.
One for Your Mature Valentine– Yes, we romance veterans deserve to hear our voices every now and again and Writer/Director Nancy Meyers clever and engaging 2003 film concerning the daunting complications of love at a certain age, "Something's Gotta Give", capture it all in a heartbreaking comedy that cuts all ways. Jack Nicholson stars and scores effortlessly as a rapidly aging, unmarried mogul/lothario whose physical decline leads him to an unexpected and uncomfortable convalescence at the home of his girlfriend's mother, played by a radiant, sparkling and disarmingly soulful Diane Keaton. This untimely intrusion into the suddenly lonely divorcee's comfortably managed life of course leads to complications for both…and everybody else too. Meyer's really brings it with a thoughtful, real and revealing look at the twilight nights of the romance dance and all that this entails. A worthwhile date indeed.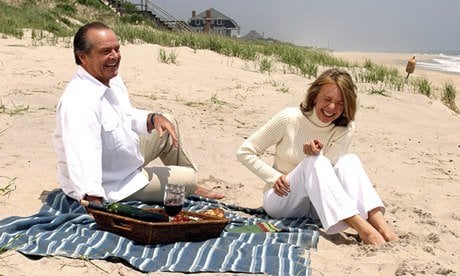 Buy "Something's Gotta Give" on DVD from Amazon.
Got a taste for a comedy/romance/thriller cult fave? Then check Director George Armitage's 1997's, "Grosse Pointe Blank". John Cusack is a hitman with a few personal issues who is halfway trying to get away from it all as he attempts to recover his mojo at his 10 year high school reunion. Minnie Driver is The-Girl-from-his-Past who he meets along the strange way to his epiphany. With fantastically sly performances from Dan Aykroyd as a fellow hitman with an agenda, Alan Arkin as Cusack's helpful therapist and Jeremy Piven as his usual obnoxious self, this dark comedy boldly makes its bones.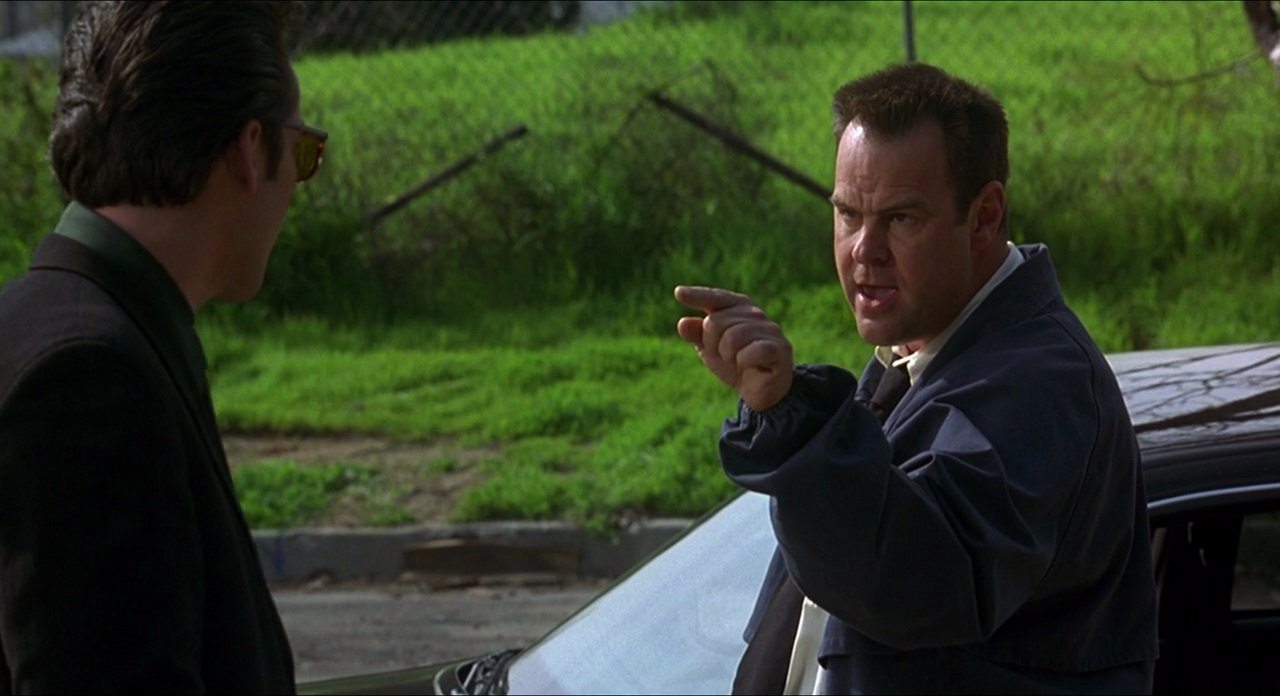 Buy "Grosse Pointe Blank" on DVD from Amazon.
OH YEA! An unfairly overlooked, fearless and bravura performance from none other than Jackass creator himself, Johnny Knoxville, is at the center of what we feel was one of the most absurdly hilarious and inventive films of 2013, "Bad Grandpa" (Unrated). You know what you're going to get from Director Jeff Tremaine and the Jackass Crew but what you may not be expecting is the sheer brilliance of many of the comic set-ups and then the committed, fearless follow-throughs from Knoxville (and Jackson Nicoll as the "Kid") as the Elder of the title. Howlingly hilarious intrusions into the heart of Middle America ensue and the laughs just keep on coming. Try it because you WILL LOVE IT! And we ain't sure what "unrated" includes this time but we can't wait to find out…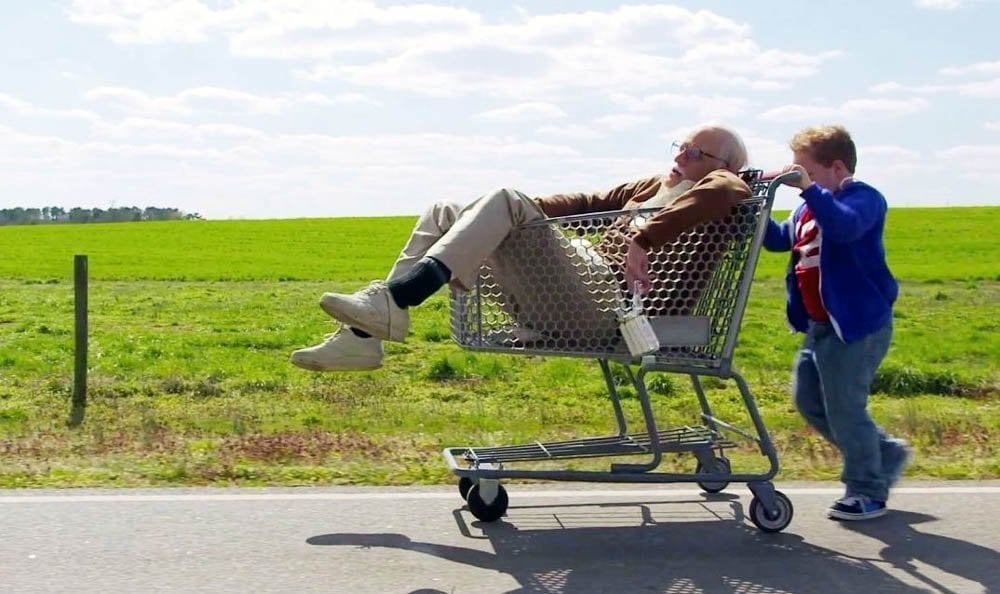 Buy "Bad Grandpa" on DVD from Amazon.
And now for something completely different…Writer/Director Woody Allen scores again, proving he's still got chops with 2013's, "Blue Jasmine". A dark comic look at class warfare amid the ruins of the global collapse through the hysterically skewed eyes of one of its most fragile, fractured blossoms. Kate Blanchett soars and sears as the deluded elitist forever at the center of her own storms whose life has been reduced to a grim blue collar rubble that she can't quite wrap her wandering mind around. Bobby Cannavale and Andrew Dice Clay (yes, the Diceman) score strongly and decisively as two sympathetic but level-headed men whose lives she infects with her noxious air and Peter Saarsgaard plays a lucky lifesaver Blanchett's Jasmine grabs hopefully. Harsh and abrasive at times, this painful dramedy may not be for everyone but everyone will definitely be able to see themselves or their loved ones somewhere in this fine effort from Woody.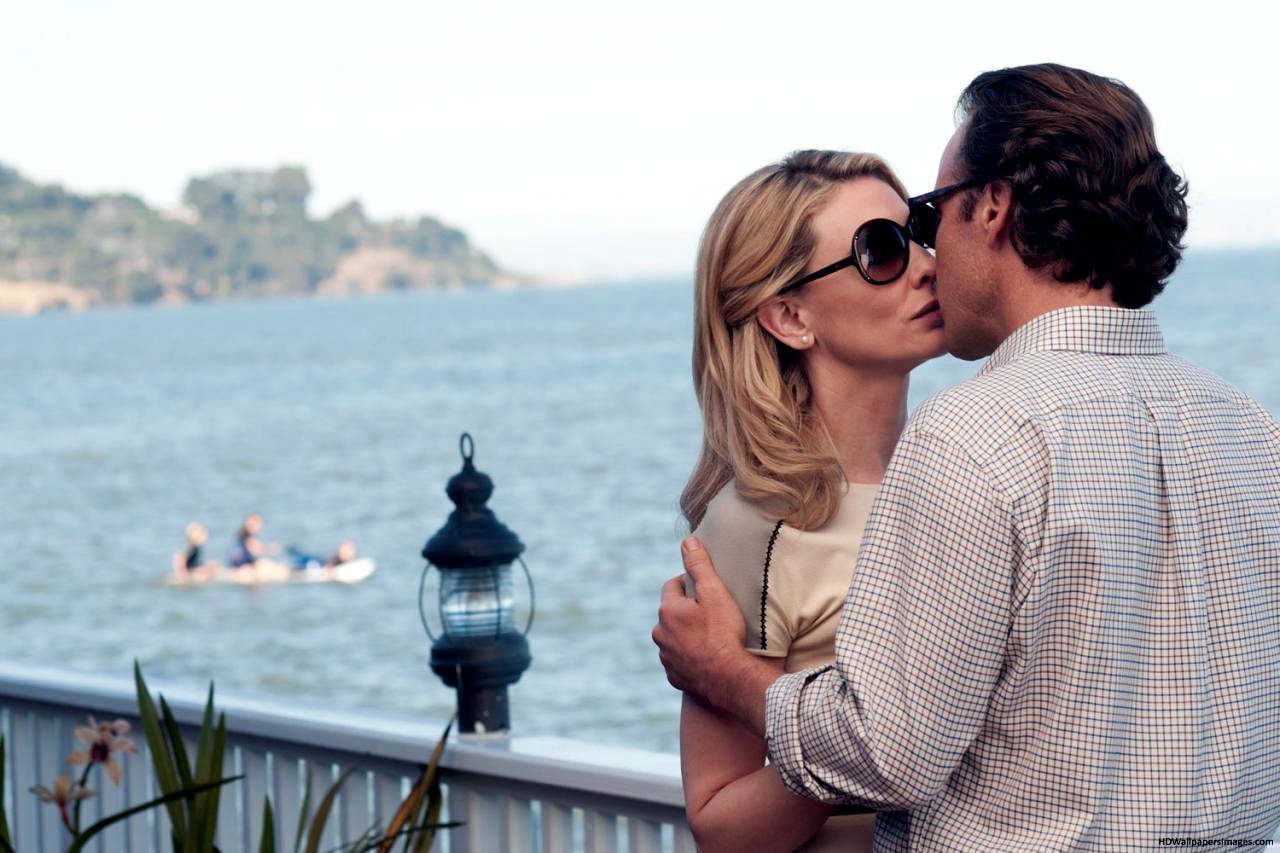 Buy "Blue Jasmine" on DVD from Amazon.
An Official Ode to Valentine's Day– Yes, the commercial contraption of VD is on the way so to throw a bone to this most manufactured of holidays iTunes is offering up 2013's absolutely charming, "About Time", from beloved romance Writer/Director Richard Curtis. Curtis knows his way around a romantic plot (see- "Love Actually") and he doesn't lose it in this frothy but satisfying tale of love…and time travel! Yes, this one did sink like a rock at the box office and gentlemen…we know what you're thinking but don't roll your eyes at us because this flick features that gorgeously ripe peach of a girl, Rachel MacAdams (which means we're IN), as well as the reliably surefooted work of Bill Nighy as the Father of "the Boy". The Boy? Who cares…we did say Rachel MacAdams, didn't we? Right, see you there.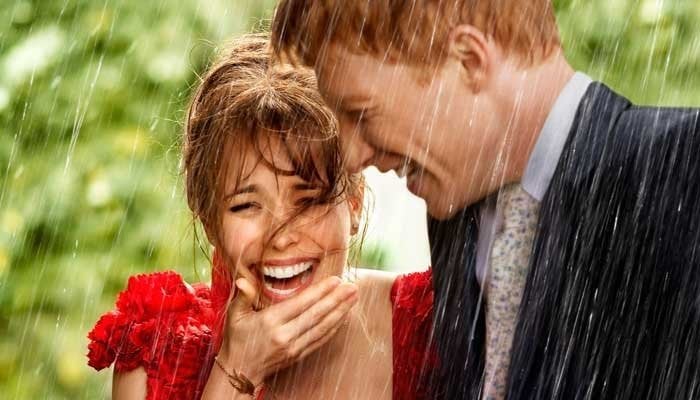 Buy "About Time" on DVD from Amazon.
That's all for this frosty week so reserve your chocolates and flowers right now or at least save us a spot in the line next week.