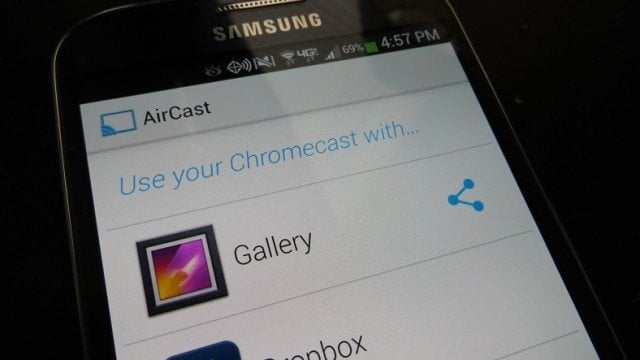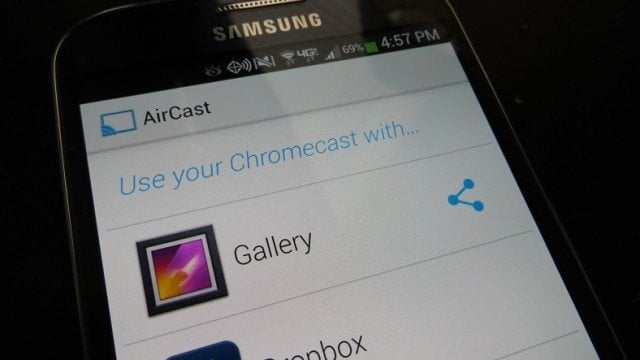 One of the main features that keeps my tied into the Apple ecosystem is AirPlay – the ability to stream your content to your Apple TV or AirPort Express, wirelessly. So when CyanogenMod developer Koushik Dutta released AllCast for Android, I was very interested.
This new Android app allows users to push their local content on their device to a variety of set-top streaming boxes, one of which is the Apple TV. In fact, the list of supported boxes includes Roku, Xbox, PS4, and any other DLNA devices.
One AllCast is installed, it's just a case of finding a video you want to play and tap the cast button in the upper right cornet and a menu will pop up asking where to beam the content to.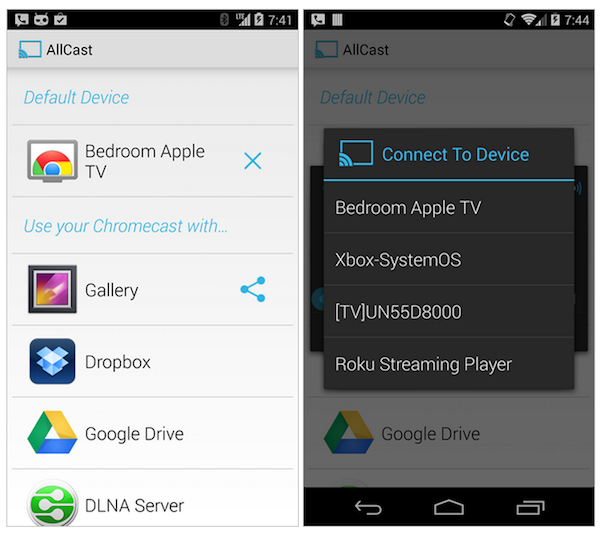 The downside is that AllCast only supports local content, and unfortunately does not support videos from streaming services.
AllCast is currently in beta. In order to download and test it, you will need to join the ClockworkMod Beta Testers Community, sign up to be a beta tester for AllCast, and then install the app from the Play Store.
Her's a video demo:
Be sure to follow Apple TV Hacks on Twitter, Facebook or Google+ for all the latest Apple TV-related news.