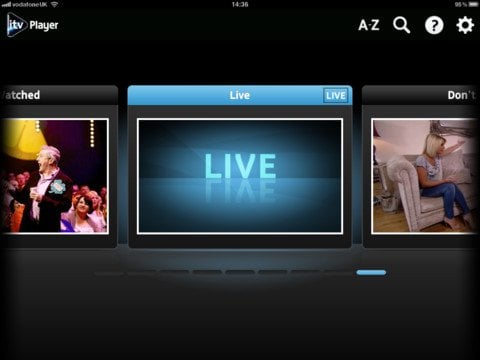 ITV has launched a new update of its ITV Player app for the iPhone and iPad, which will let users not only watch its stations live for the first time (ITV1 and ITV2 channels), it also has been updated to AirPlay directly to your Apple TV 2 or Apple TV 3.
Until now, the previous version of the ITV Player app only allowed viewers access to archive content or the ability to catch up on programmes after they were broadcast for seven days. So now being able to watch LIVE TV – over both Wifi and 3G – and also via AirPlay Mirroring, this has made this app brilliant.
There is a catch, though, not all devices support AirPlay Mirroring, only  iPhone 4S, iPad 2 and 3, and the app only works in the UK.
When I AirPlay mirrored this app to my 42" LED TV screen I was amazed at how brilliant it works. I was expecting maybe some drag or some interference from my iPad to my Apple TV, but there was none, it works seamlessly. For a free app to work so perfect on AirPlay, this is a must to download.
And since the ITV will be broadcasting EURO 2012 tournament, thanks to ITV Player app you will be able to watch EURO 2012 matches live on your Apple TV.
So have you tempted enough to go and download this app?  Well if you have, you can get it from here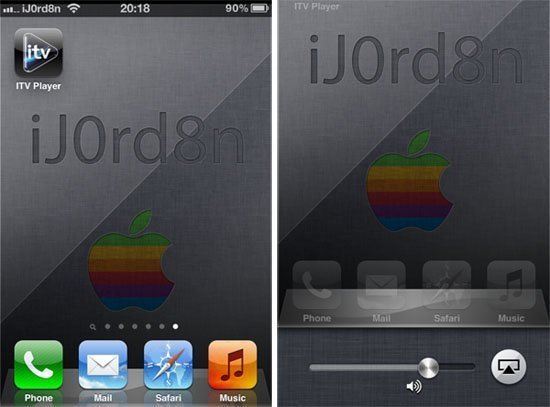 iJ0rd8n