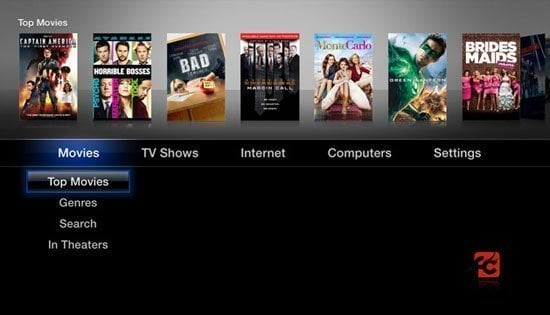 Two weeks after iOS hacker and Chronic Dev-Team member Pod2g announced an untethered jailbreak for Apple TV 2 running 4.4.3 (and 4.4.4), FireCore made this jailbreak publicly available by releasing an updated version of Seas0nPass that supports an untethered jailbreak of the latest 4.4.4 (iOS 5.0.1) Apple TV software. Obviously, the new Seas0nPass uses Pod2g's exploit.
All the most popular Apple TV 2 plugins, like NitoTV,  XBMC,  Plex (0.9.0 beta versions only), Remote HD,  Media Player,  Overflow, Couch Surfer, Last.fm, Rowmote, RSS Feeds and Weather are already supported on 4.4.4.
Here is a step by step tutorial on how to jailbreak Apple TV 4.4.4 untethered using Seas0nPass:
Note: If you're already running a tethered version of 4.4.4 you will need to re-jailbreak using Seas0nPass to take advantage of the new untethered version.
Pre-launch checklist
Download and install the latest version of iTunes (check for updates through Software Update located in Apple menu).
Download Seas0nPass for Mac [10.6 or later] or Windows [XP or later].
A micro USB cable will be required to complete the jailbreak.
Disconnect any iPods, iPhones, and iPads from your computer.
Jailbreaking
Step 1: Unzip the 'Seas0nPass.zip' file and launch Seas0nPass.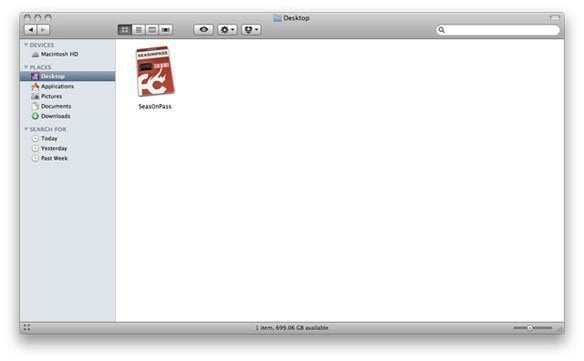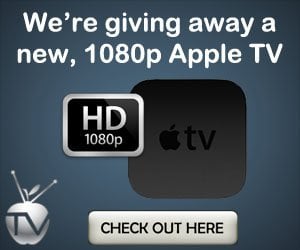 Step 2: Select the 'Create IPSW' button to start the jailbreak process.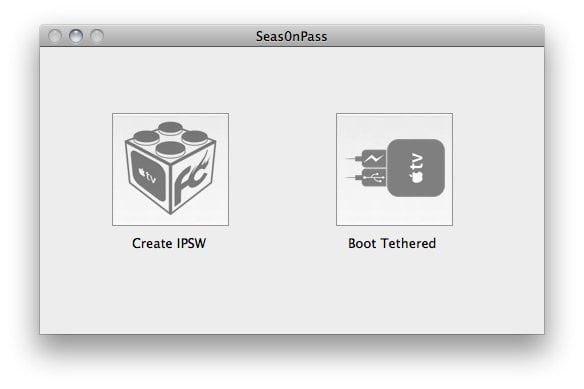 Step 3: The latest Apple TV software will be downloaded and used to create a custom 'jailbroken' software file.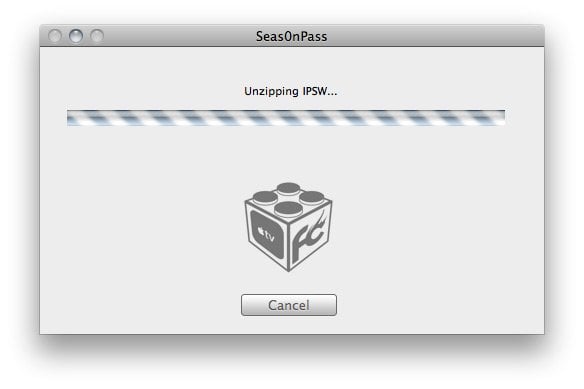 Step 4:When prompted, connect your Apple TV using a micro-USB cable (leave power disconnected).
Once the light on the front of the AppleTV begins to flash rapidly, point the remote at the AppleTV and hold both the MENU and PLAY/PAUSE buttons for 7 seven seconds.
Note: This step will require the silver (aluminum) AppleTV remote that was included with the ATV2. The older, white (plastic) remotes will not work.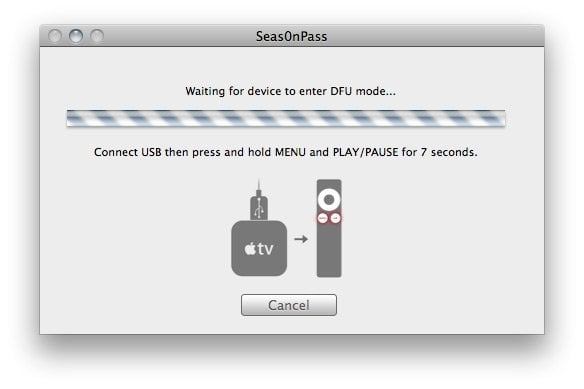 Step 5: iTunes will open automatically and start the restore process.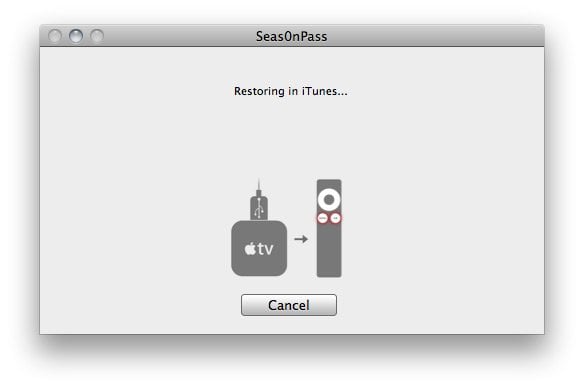 Step 6: iTunes will confirm the restore when complete – your Apple TV is now jailbroken. Please proceed to the 'tethered boot' section below.
Note: To confirm the jailbreak was successful a (temporary) red FC logo will appear in the lower right corner of the screen – as shown below.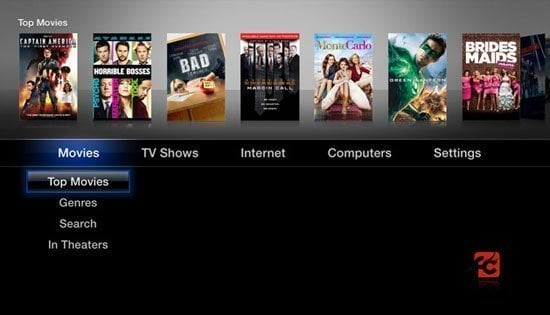 Done!

You may also want to read:
iOS apps running on Apple TV
How to Watch Hulu on Apple TV 2
FireCore releases aTV Flash (black) 1.0 to supercharge the Apple TV 2
How to install aTV Flash (black) 1.0 on Apple TV 2