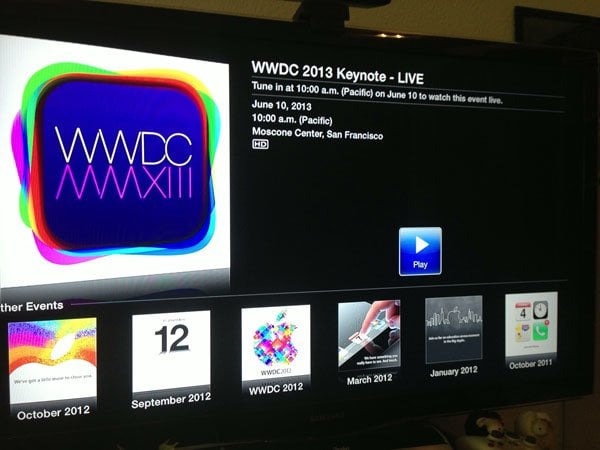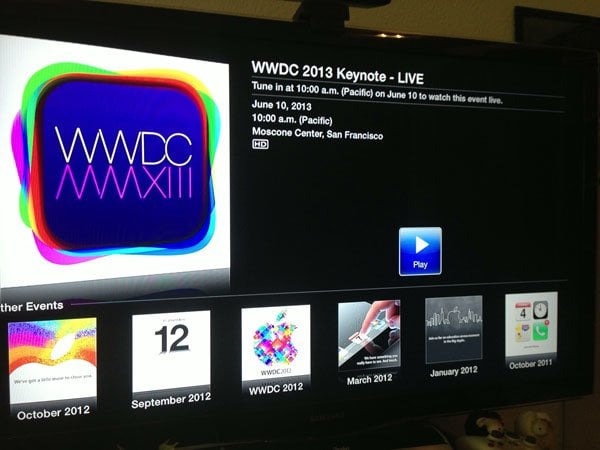 Apple has just added a new "Apple Events" channel to the Apple TV, indicating that it will be live streaming today's WWDC keynote to your little black box.
Tune in at 10.00 a.m. (Pacific) on June 10 to watch this event live.
For the second time in the history of Apple events, Apple TV users will be able to watch Apple keynote live on the Apple TV.
It's still unclear whether Apple will also make the live stream available on its website and on iOS devices. The live stream will also be available on Apple's website and iOS devices.