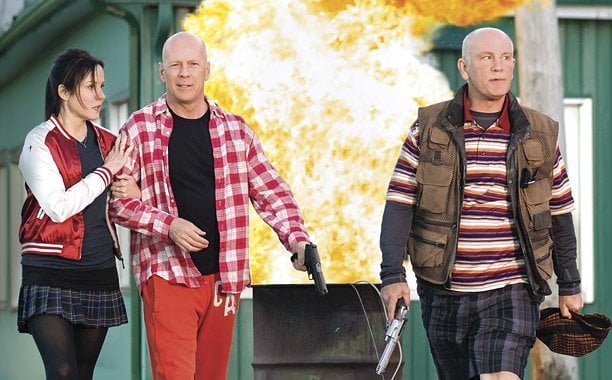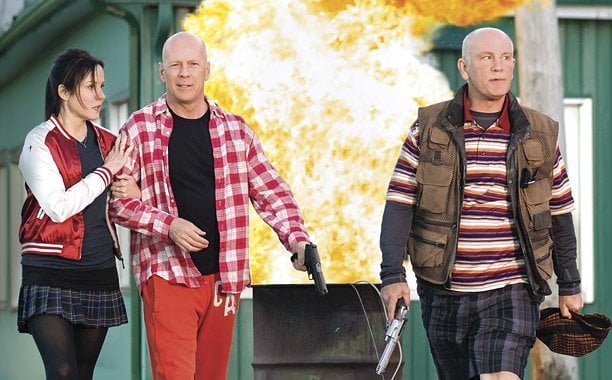 We're on official countdown to holiday season blast-off over here so even or especially while our launch pads are starting to shake and quake let's enjoy some laid back flix picks before we fire up all that rocket fuel.
And let's start the weekend off Black & White (or monochrome if you prefer) and silent all over with 2012's Academy Award Winning Best Picture, "The Artist", from Academy Award Winning Director Michael Hazanavicius. Yes, this silent film garnered a boatload of Oscars including Berenice Bejo snagging Best Supporting Actress as the ingénue ready for the big time and Best Actor Jean Dujardin as her erstwhile love interest on the downhill side of his career.  John Goodman also does his usual yeoman work with no Oscar bites and somehow the Academy also neglected one of the best performances in the film by none other than the most adorable mutt in the movies since…well…since forever actually.  Open a bottle of the red stuff and enjoy this big hearted, bittersweet and innovative throwback take on a classic Hollywood tale.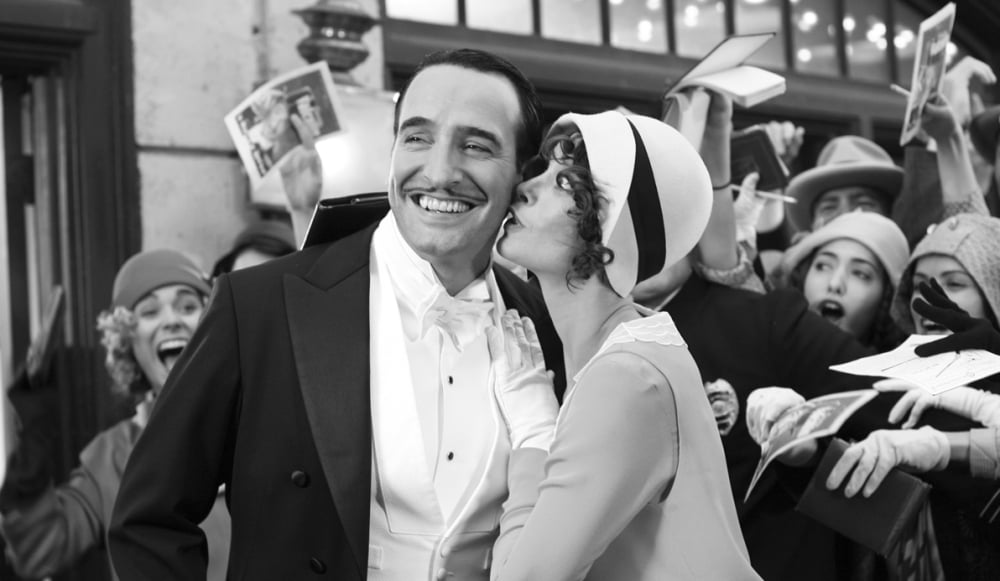 Buy "The Artist" on DVD from Amazon.
In the mood for a sly, wry, tender and touching look at one lively man's grudging retirement from the game? Then take your time and enjoy the subtle human touches of Director Jake Schreier's 2012, "Robot & Frank", with a winsome and wily Frank Langella as a retired Senior cleverly harboring a heart of larceny who gets by with a little help from his robot friend.  Susan Sarandon casts her soulful spell as a librarian who is much more than what you might see if you're in a hurry and the whole story is in no special rush to get anywhere because it's about the end of the road.  This is a relaxed film that takes its time introducing itself to you but bears gracious gifts of true love as the curtains fall.
Buy "Robot & Frank" on DVD from Amazon.
Alternative Pick of the Week– 2012's, "Frances Ha", from Director Noah Baumbach.  And we're back to B & W with the radiant Greta Gerwig as a struggling dreamer dancing with herself in a very real world.  This sometimes bumpy ride through young adulthood is filled with all the ups and downs that are a part of life in the big city and played to its own beat. If you're approaching those mid-20's take a look at what's ahead and if you've already rode through it safely then enjoy the look back to when life was wide open in front of your eager eyes.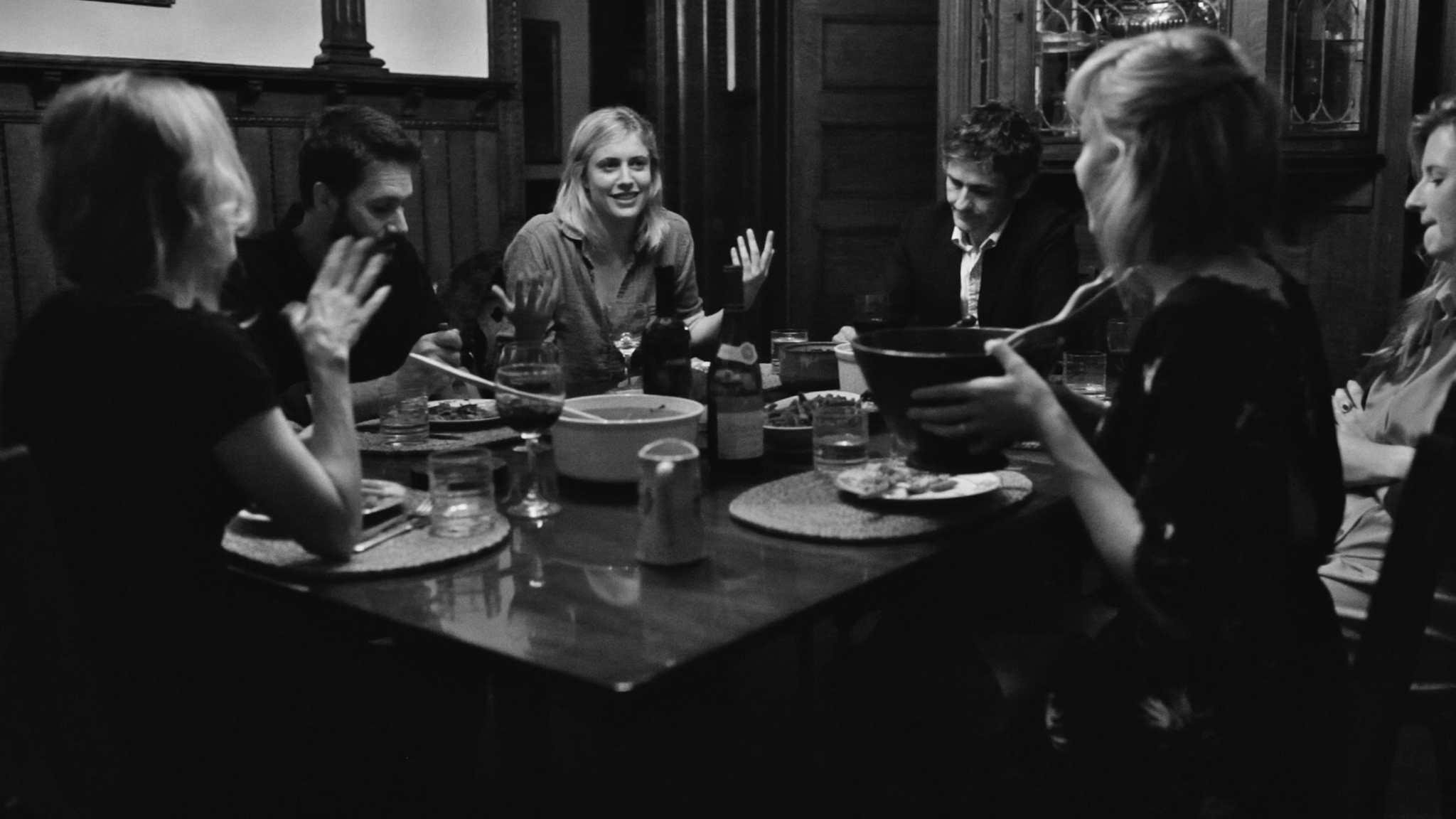 Buy "Frances Ha" on DVD from Amazon.
One for the Kids– 2013's, "My Little Pony: Equestria Girls". Let the little ones (especially your sugar & spice versions) enjoy rambunctious lessons about community and Girl Power from a fully committed crew of animation and voice pros who really give their all to the good cause of friendship and fun.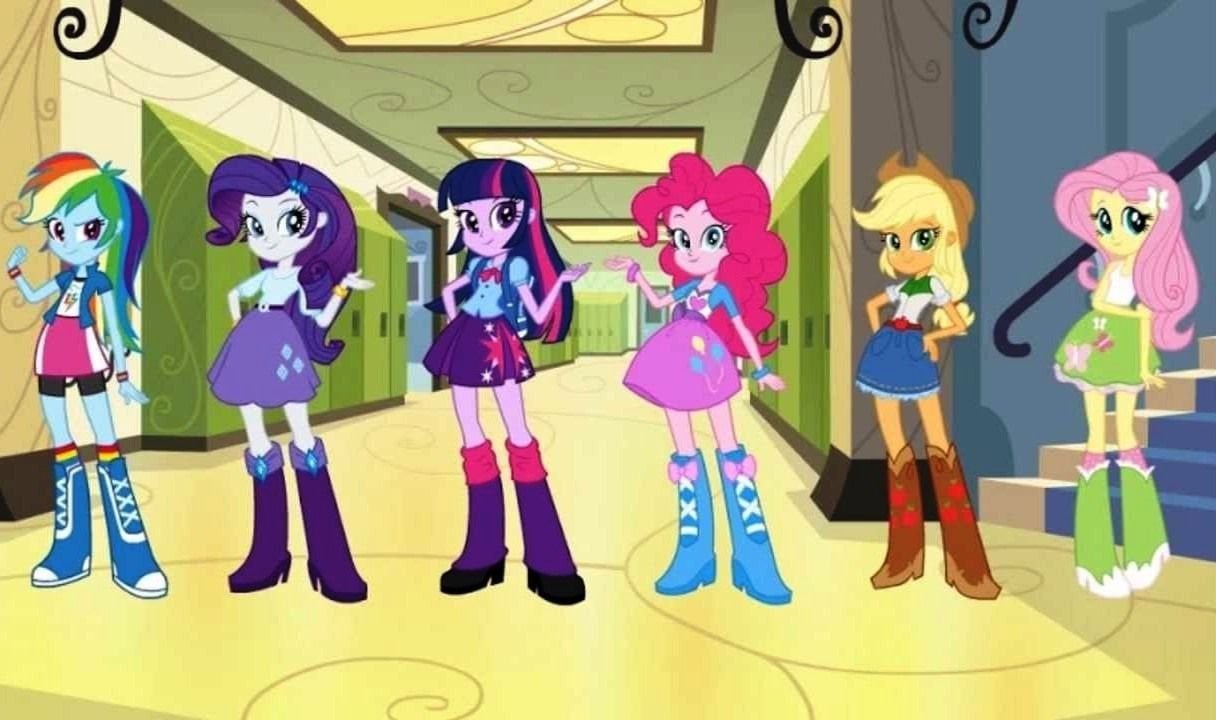 Buy "My Little Pony: Equestria Girls" on DVD from Amazon.
Ready for an unfairly overlooked take on the adventures of a couple of Little Red Riding Hoods?  Then take a bite out of 2000's, "Ginger Snaps", from Director John Fawcett.  A subversive little thriller involving two outcast sisters who have a little trouble with the Big Bad Wolf and learn a few life lessons that might excite the LRRH in the little girl in all of you.  My, what pretty teeth you have…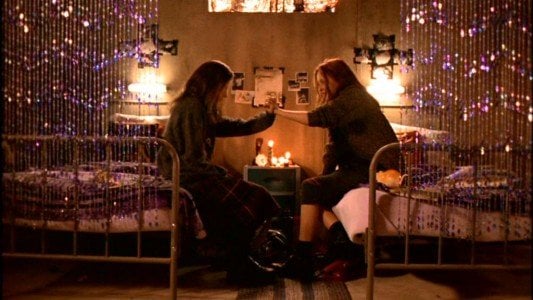 Buy "Ginger Snaps" on DVD from Amazon.
If you like playing with a sharp objects then check 2012's crafty mystery/thriller, "Helpless", from Korean Director Young-Joo Byun.  A jagged little thrill pill that will have you riveted to your seat and keep you guessing until the end. Who is that Girl?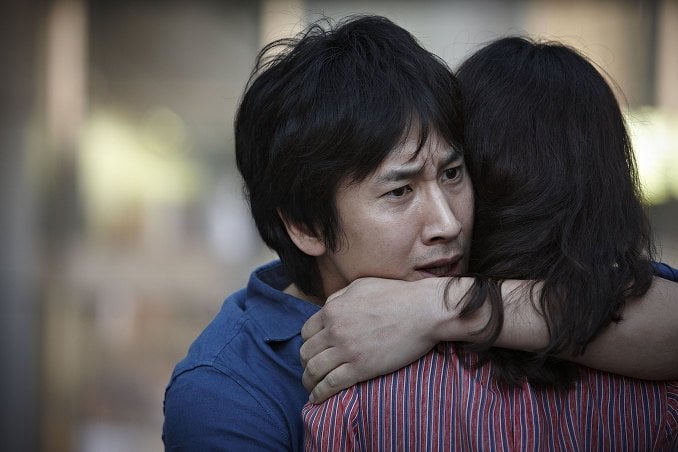 Buy "Helpless" on DVD from Amazon.
Alternative Pick of the Week– 1962's, "The Tale of Zatoichi", from Director Kenji Misumi.  The adventures of a blind samurai begin (in a long, long series most recently rebooted by Takeshi Kitano) and the brilliant Shintaro Katsu brings the sightless samurai to sly, startling and sumptuous life.  If you like laughter and shocking swordplay, not necessarily in that order, then you'll love this classic "Zatoichi".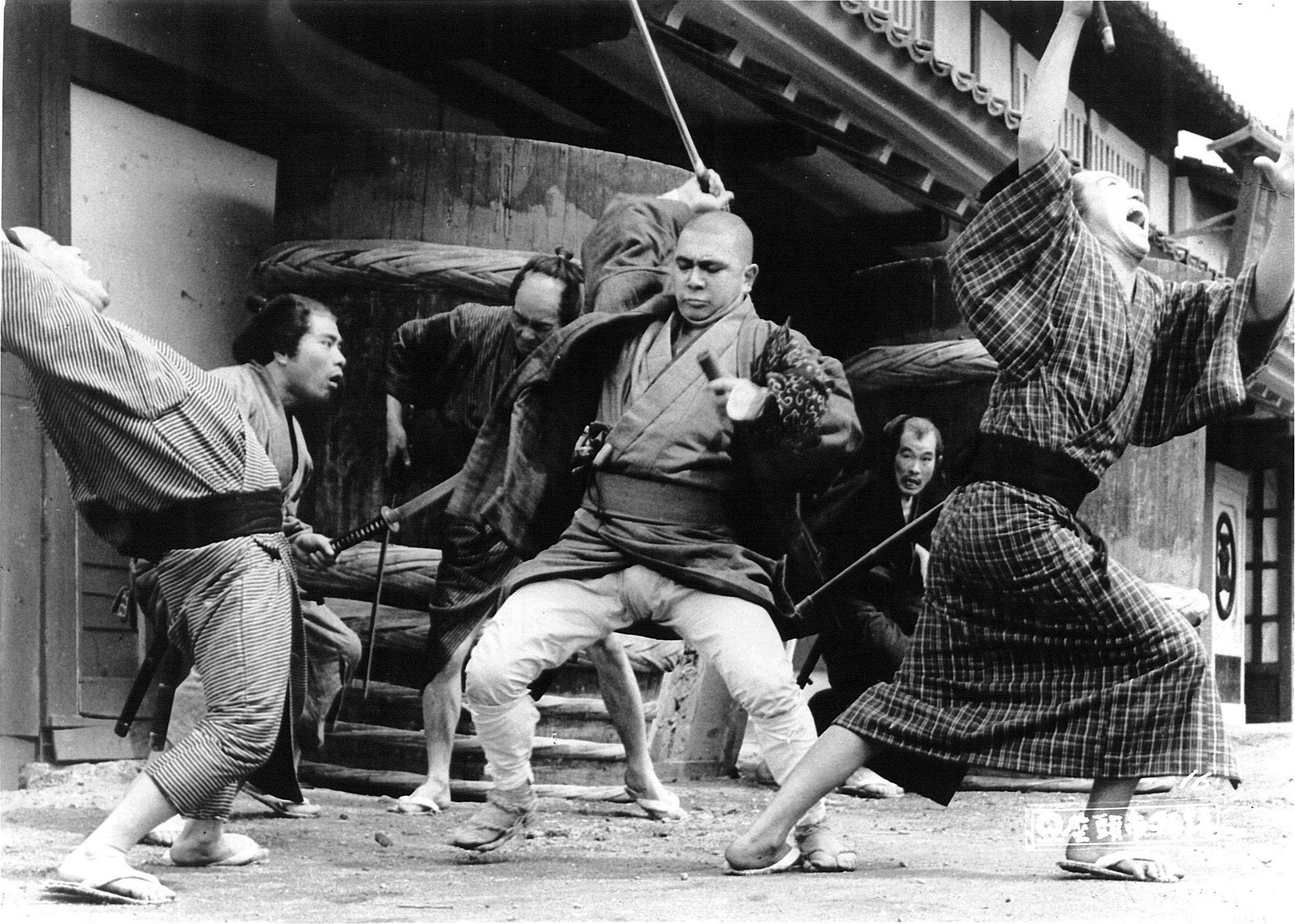 Buy "The Tale of Zatoichi" on DVD from Amazon.
Your favorite Kryptonian has landed in 2013's, "Man of Steel", from Director Zack Snyder. The latest version of the All-American Superhero saga has arrived and, yes friends, it's your turn to visit Metropolis and find out what's going on! With Brit Henry Cavill donning the blue tights this time around, gorgeous Amy Adams manning the desk at the Daily Planet and Big Baddie Michael Shannon wielding a kryptonite monkey wrench, watch out for a big budget Hollywood slugfest spectacle.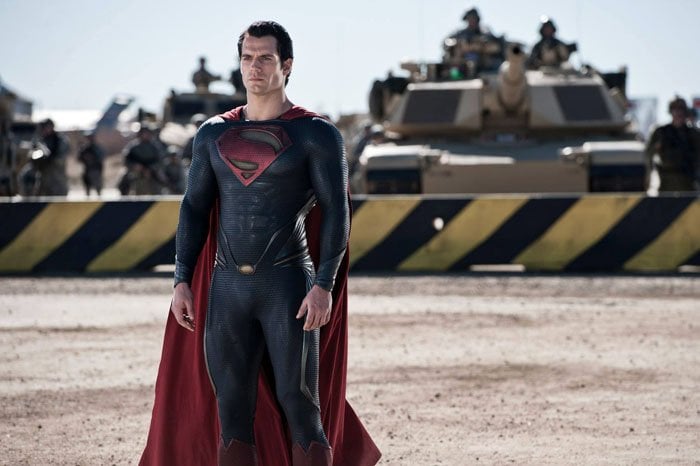 Buy "Man of Steel" on DVD from Amazon.
2013's, "Red 2", is also available this week with Bruce Willis, John Malkovich, Helen Mirren as the retired and extremely dangerous operatives out for another go at fun with Anthony Hopkins along for the ride.  And these cagey acting vets really know how to milk the fun out of this entertainingly innocuous action series so kick back and laugh while it all goes BOOM!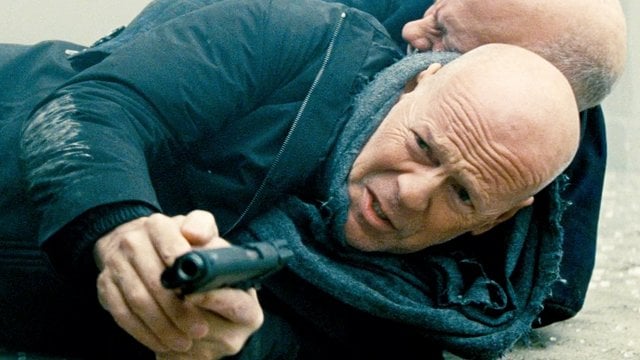 Buy "Red 2" on DVD from Amazon.
One for the Kids– 2011's Best Director Martin Scorsese's, "Hugo", with Chloe Grace Moretz, Asa Butterfield, Ben Kingsley and Sacha Baron Cohen in a thrilling adventure of discovery that will have your little guys gaga with wonder. There's a bustling Paris train station, Boy/Girl bonding, movie-making magic around every corner and lessons learned in Scorsese's surprisingly tender tale of a little boy lost yet determined to find some answers.  The adults may find themselves fighting for a spot on the couch.
Buy "Hugo" on DVD from Amazon.
That's all for this week so warm up your holiday shopping muscles and get ready to rumble.