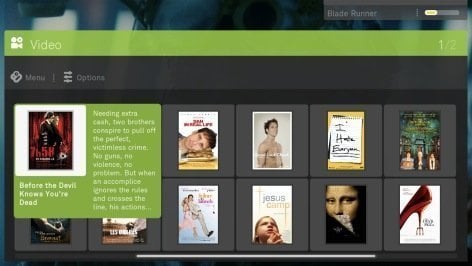 Have you tried out Boxee yet? If not, I encourage you to get on their alpha list. You might be able to get in and experience this remarkable social media software.
Based on XBMC, Boxee not only organizes and plays your local media flawlessly, it also has many web-centric features like streaming media from last.fm, blip.tv and other online services. Throw just about any media at it and it will play it; it is quite impressive, really.
But the most important aspect of Boxee is probably its social networking features. You can recommend media to your social network and also keep up with what people in your network are watching/listening to.
And that gorgeous user interface is a big plus, too.
So why am I writing about Boxee when it doesn't have anything to do with the Apple TV? Well, I just talked to the folks at Boxee and they're definitely interested in having the software ported to as many platforms as possible. Apple TV included, of course.
I am currently reviewing Boxee for an article in which I will post later this week. But I encourage you to check out Boxee and sign up as a developer. Who knows, with your help, we might have Boxee running on the Apple TV very soon.
Check out Boxee at https://boxee.tv