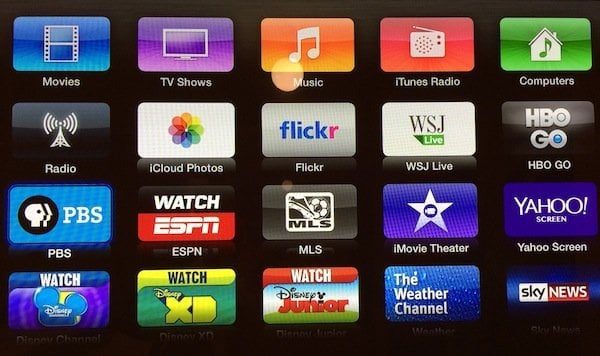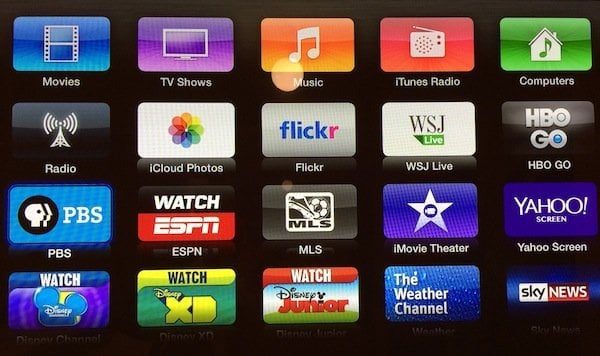 You may notice a few more icons on your Apple TV than you did before since Apple just deployed an update to the Apple TV to add a ton of new content.
You may not have heard of Yahoo Screen iOS app but it is a TV remote-like experience which allows browsing content from Yahoo and sending it your Apple TV via AirPlay. That's not longer necessary since the Yahoo Screen is now available directly on the Apple TV.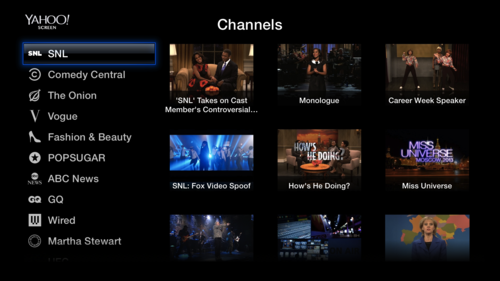 The App functions very much like its iOS counterpart allowing users to browse Yahoo's content catalogs of news, sports, food, and entertainment and stream it instantly to the Apple TV.
Yahoo Screen on Apple TV helps you quickly find all the great video Yahoo has to offer — Saturday Night Live, The Colbert Report, The Daily Show with Jon Stewart, live news and events, music and original Yahoo programs — so you can enjoy on your big screen.
You will also find content from The Onion, Vogue, Wired, ABC News, Martha Stewart, GQ, and more.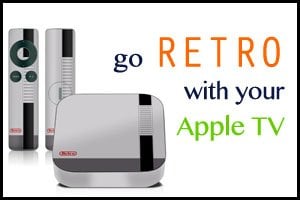 In addition, you'll notice a new PBS channel has been delivered to the Apple TV. Whilst it doesn't require users to have a TV subscription, the app does require users to sign in using Google+, Facebook, or the app's registration in order to access PBS content. You won't find live broadcasts, but the shows get added shortly after they have aired.
Apple has been busy updating the content offered by Apple TV over the last few months, and it looks set to only increase following the latest beta firmware being released to developers with relatively little disclosure of new features.
Be sure to follow Apple TV Hacks on Twitter, Facebook or Google+ for all the latest Apple TV-related news.