Yes, the signs are everywhere. The perennial deluge from the Holiday season flood of consumer flotsam is on its way already and we all know that there's no way to stop it. The best we can do is hunker down, tune in the tube and drink as much as we can in a gallant effort to drown out the white noise of the consumer culture wolves trying to blow our house down. So here's this week's pix picks to ease your seasonal transition and tickle that anti-holiday thirst.
Let's start off with a tough little family drama, 2011's "Wild Bill",  from British Director Dexter Fletcher. This is a gritty urban tale with a real heart, plenty of soul and a very decent soundtrack. Charlie Creed Miles plays the hangdog, sad-eyed ex-con of the title who's just been paroled back to his slum dwelling, dope dealing lifestyle where he is completely unexpected, almost completely unwelcome and very certainly unwanted. Will Poulter is raw and real as his wounded older son with a massive boulder on his shoulder that he is desperately and forthrightly trying to roll uphill. All while the seedy neighborhood cast of characters warily eyes his damaged father with equal parts disdain, suspicion and greed. This film bleeds humanity and heartfelt emotion until the end so if you're a father or a tough guy type…bring some tissues and don't be afraid to use 'em.
Buy "Wild Bill" on DVD from Amazon.
Now for a different type of family drama in a very different type of economic setting, NF brings you 2010's, "The Housemaid",  from Korean Director Sang-soo Im. Do-yeon Jeon shines as the painfully naïve poor girl from the wrong side of the tracks who falls into the manipulative clutches of an enormously wealthy family (and horny husband) then slowly, painfully discovers that she just doesn't possess the worldly armor to resist the charms of the bourgeois. Scorchingly sexual, steamy and adult, this castle keepers power struggle is emotionally wrenching all the way to the freaked out finish and filled with great performances all over this darkly colored canvas of wretched woe to the weak and splashy shocks to the system.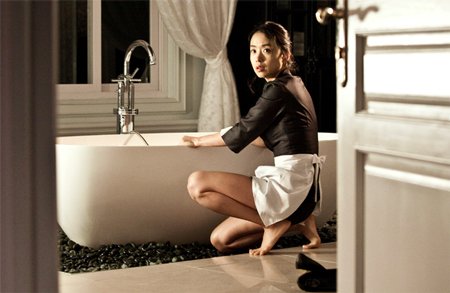 Buy "The Housemaid" on DVD from Amazon.
And let's keep the close knit vibe humming with an alternative brand of family unit in Director Jerry Schatzberg's 1971, "The Panic in Needle Park".  A beautiful, vulnerable, sensitive young girl (disarmingly loveable Kitty Winn) falls under the spell of a beautiful, sharp, charismatic young street kid (Al Pacino) and together they both discover the limits of their love as he leads her to a joyous dive into addiction in 70's era NYC. It doesn't get much grittier or grimier as the tender couple tries to stitch together a life amid the random chaos of their lifestyle and performances don't get much more compelling than this hauntingly elegiac tale of love and loss. Based on the novel from Joan Didion, this is an absolute Must-See for Pacino fans.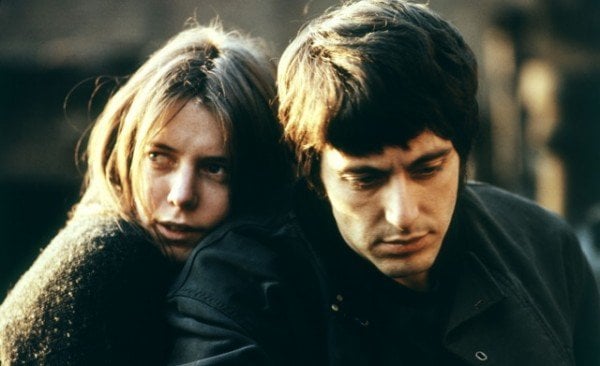 Buy "The Panic in Needle Park" on DVD from Amazon.
Alternative Pick of the Week– You've heard about it and now it's finally here…yes, it's the One we've all been waiting for, 2013's "Sharknado"!  Featuring overripe Party Girl Tara Reid, John Heard (WTF?) and 90210's least-likely-to-ever-get-nominated-for-anything, Ian Zeiring, in a sci-fi tale of terror that includes hurricanes, flying sharks, sketchy CGI and a title that says it all! Drinking games are HIGHLY recommended for your fullest appreciation of this cinematic treasure.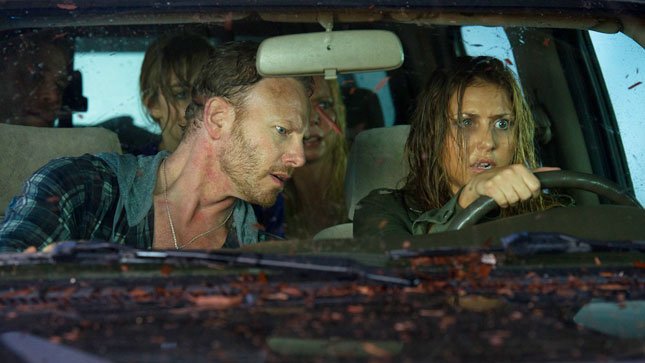 Buy "Sharknado" on DVD from Amazon.
TV Pick of the Week– 35 episodes (29 mins each) of brilliance and convulsive hilarity from slightly over-the-hill and completely round-the-bend Party Girls Edina Monsoon (Jennifer Saunders) and Patsy Stone (we love you Joanna Lumley and we always, always will) in "Absolutely Fabulous".  Side-splitting adult hijinks erupt as the Girls try desperately to have a smashing good time, keep up to speed and somehow, despite heroic amounts of drugs/alcohol, sort it all out somewhere along the way. And it is, indeed, AbFab because too much of Edina and Patsy can never be enough!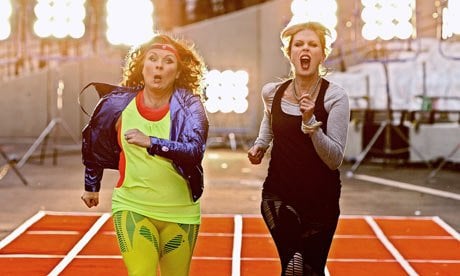 Buy "Absolutely Fabulous" on DVD from Amazon.
Let's keep the laughs rolling with 1988's, "A Fish Called Wanda"  from Directors Charles Crichton and John Cleese. One of the wackiest comedies from the 80's (and undoubtedly the funniest Brit/US comedy cast combo of all time) joyfully follows a crack team of idiot crooks as they plot a heist that absolutely must go all wrong. With Jamie Lee Curtis as the Femme Fatale (and at her Boom-Boom best), Kevin Kline as her moronic partner-in-crime/inamorato, the masterful Cleese himself as the perfectly preposterous straight man/love interest and fellow Pythoner Michael Palin thrown into the nutty mix with everything stirred and shaken well. Load it up and laugh your asses off once again!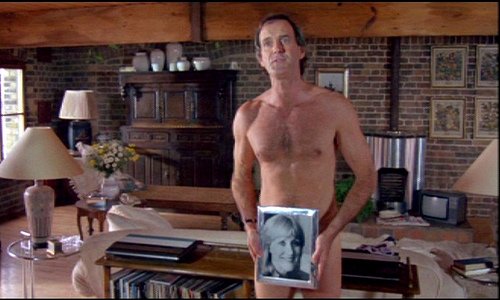 Buy "A Fish Called Wanda" on DVD from Amazon.
Switch gears and lean in with 2003's mostly unknown but always engrossing documentary, "Lost in La Mancha".  You become the fascinated fly on the wall as visual genius/director Terry Gilliam veers all over the globe in search of his unironically quixotic, "Don Quixote" dreams. Johnny Depp doggedly trails behind the Mad Genius as we all learn a whole lot more about the realities of dream making and the steep cost (in time, energy and money) of trying to fulfill an artist's unique vision.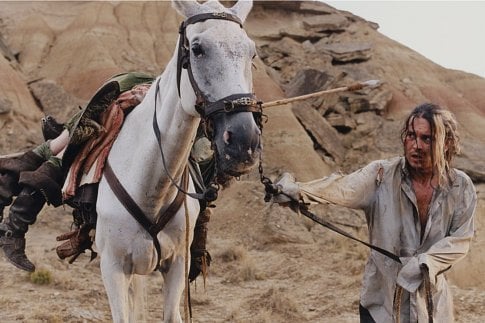 Buy "Lost in La Mancha" on DVD from Amazon.
2013's, "The Internship" is available with comic brothers-in-arms, Owen Wilson and Vince Vaughn as over-the-hill hipsters trying to roll back the years and get in the game. This is the "Un-Rated" version and that means…eXXXtra fun!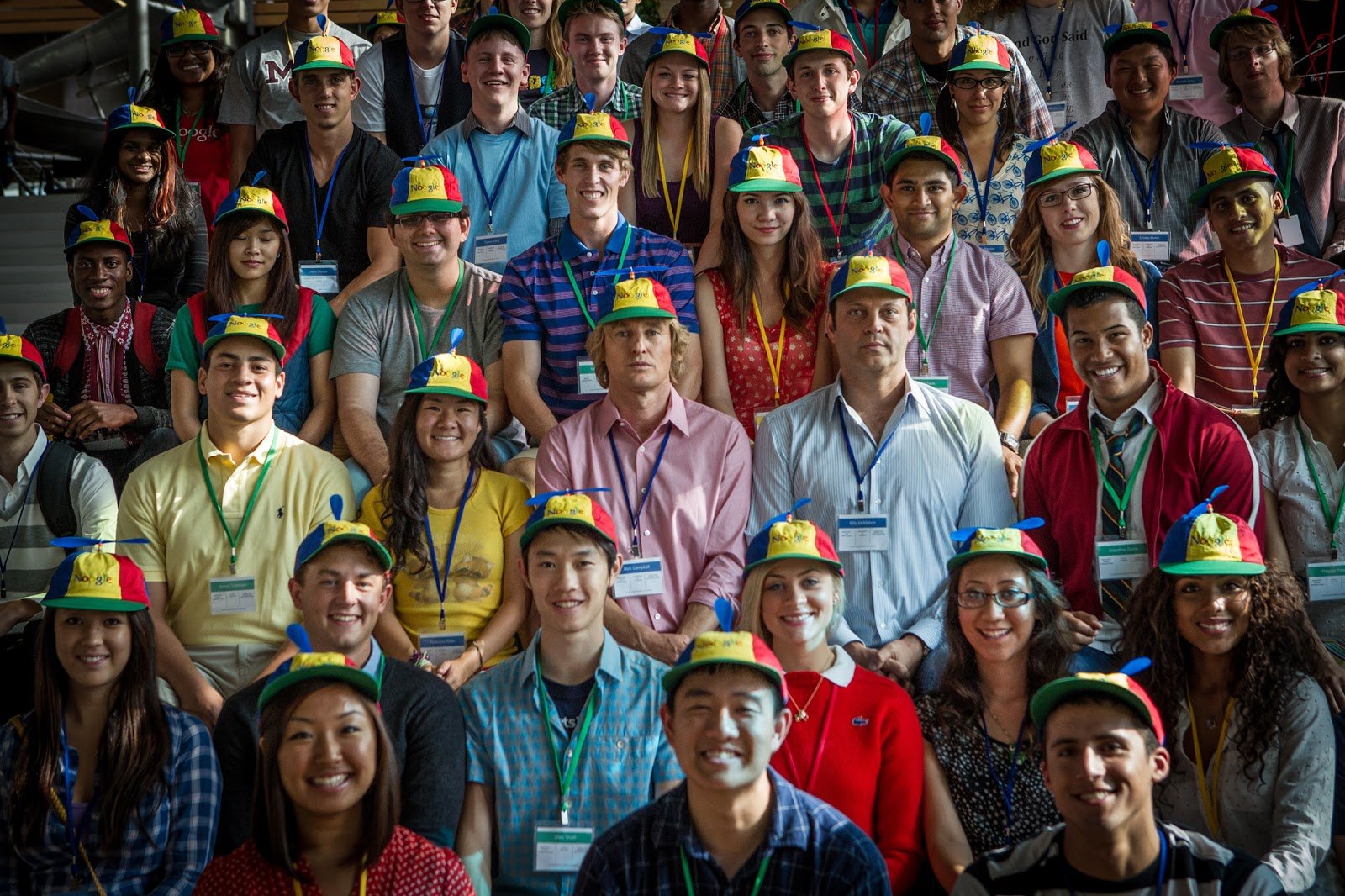 Buy "The Internship" on DVD from Amazon.
One for The Kids– If the adults in your household need a 104 minute break from the madness then you can't go wrong with 2013's, "Monsters University" from Disney-Pixar. All the great voices are back, and more, as Mike and Sully attempt to matriculate even as they have your little ones howling all the way until graduation day!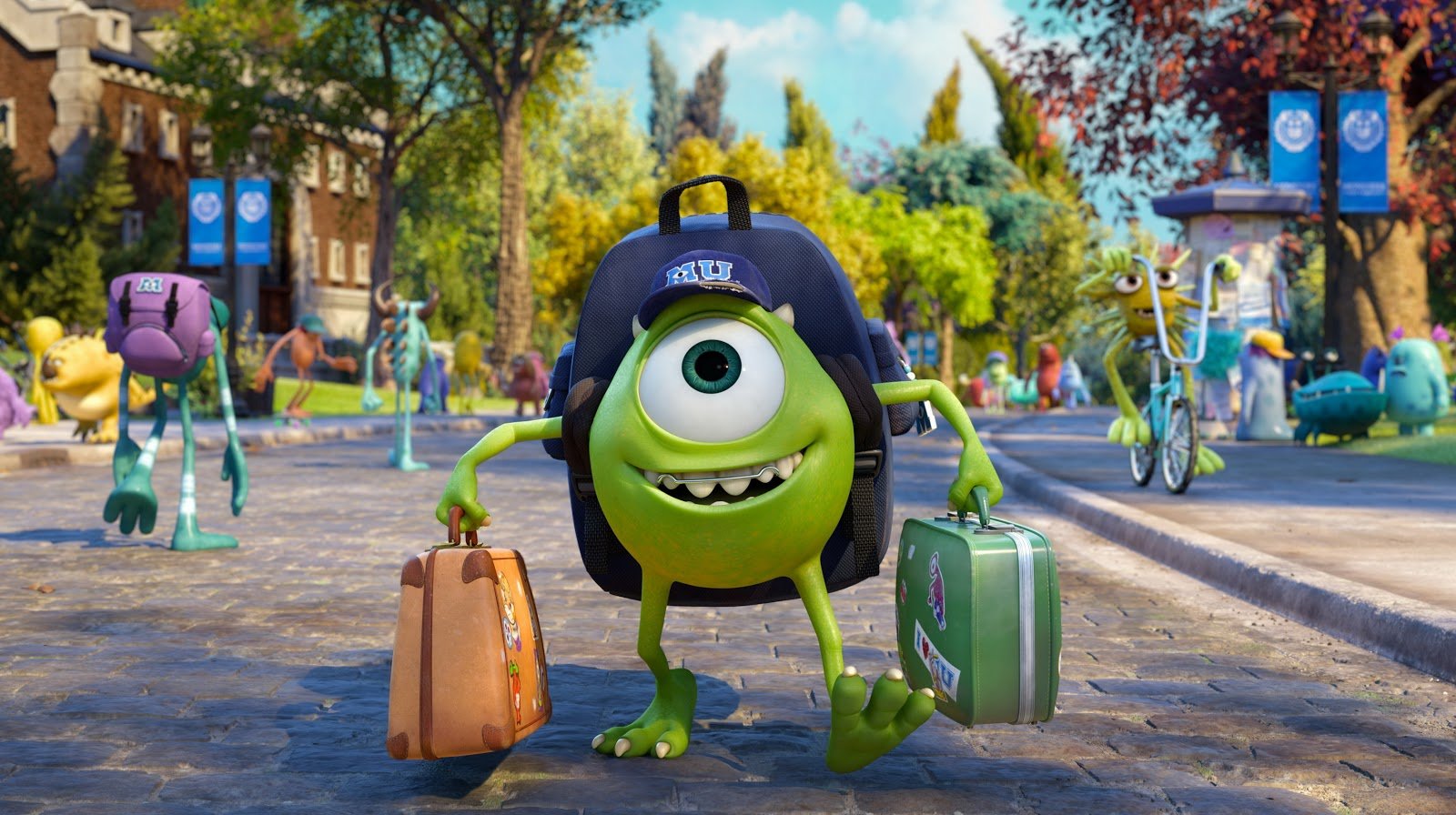 Buy "Monsters University" on DVD from Amazon.
In the mood for some mindless action? Then it won't get much more mindless than 2013's, "White House Down" from Director Roland Emmerich. With Channing Tatum (grubby, skintight tank top, bad-ass) and Jamie Foxx (soiled suit and tie, POTUS) fighting their way to…come on…you know what's going to happen (Spoiler Alert- the Good Guys win) but this one delivers all the Bang-Bang BOOM that you came for so…enjoy the 'Splodey Stuff. 'Cuz it blows up real good!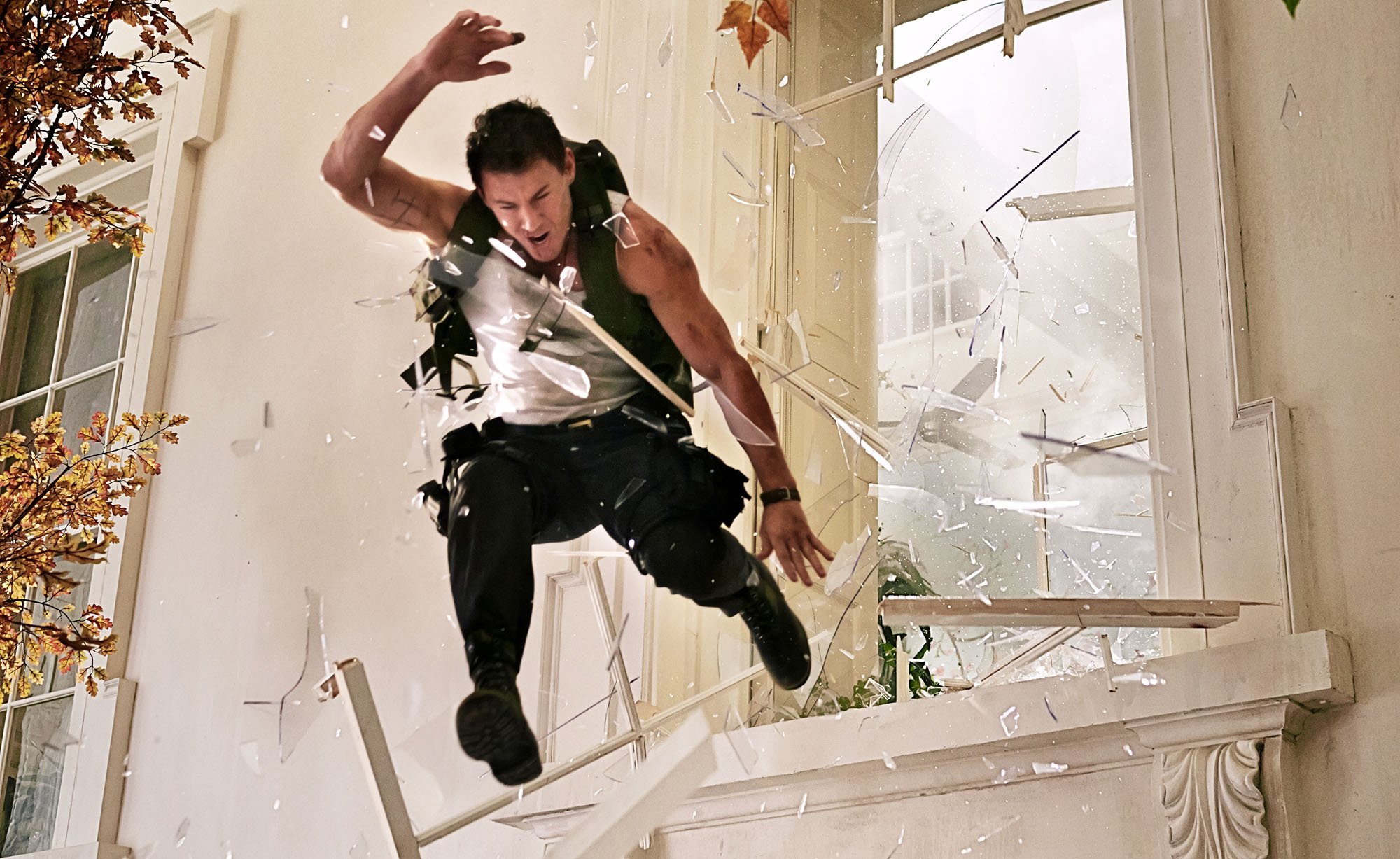 Buy "White House Down" on DVD from Amazon.
That's all for this week so bundle up and bust out those boots!