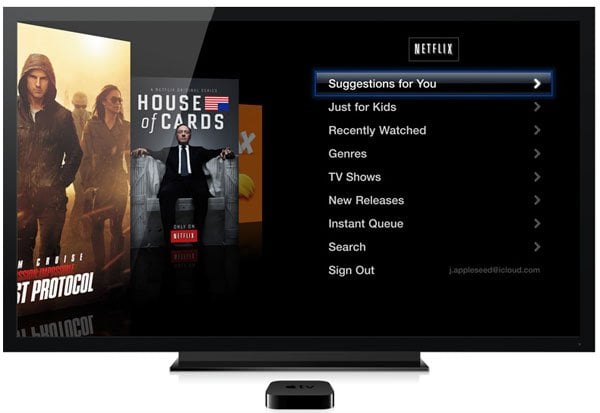 This week kicks off with some smoking hot TV news over at Netflix so let's get right to our TV/Movie Pix picks to clickety click:
The much anticipated return of the TV show that so many, many devoted fans have been blogging about since practically the moment of its departure is finally here as a Netflix Original Series. Yes Bluthers, the second stage of the "Arrested Development" rocket will fire at last! The 2003 series that left AD fanatics clamoring for more after its brief but brilliant 3 season run is now back with the original cast and creative team to answer the demands for the continued adventures of the Bluth Family. And you can now watch all the previous 3 seasons as well. A comedy grandslam!
 If you're in need of further chuckles this weekend then check 2012's "Hit and Run", an unpretentious road/chase/comedy from writer/director/star Dax Shepard that features the lovely Kristen Bell, a dreadlocked Bradley Cooper and a wickedly hilarious Kristin Chenoweth cameo. A very likable film with modest ambitions, this surprisingly sweet confection will however definitely fill your 90 minutes with some good laughs and is worth a one-time visit.
Feeling existential?  Wanna wallow in it? Then click over to Director Sean Penn's melancholy 2007 drama, "Into the Wild". Based on the Jon Krakauer book of the same name this dramatic tale of modern ennui is guaranteed to feature exactly zero laughs as our protagonist seeks solace in solitude and is determined to get away from it all.  All the way away from it all.
Alternative Pick of the Week– Director Robert Altman's brilliant, dreamy take on film noir, 1973's "The Long Goodbye" featuring Elliot Gould as a modern update of private eye, Philip Marlowe.  A must-see for fans of Altman, Marlowe or noir!
Moving over to Hulu Plus:
Top suggestions for this TV week- Why not catch up on all the Final Episodes of your favorite TV series'?  The spring television season is now officially over and Hulu Plus is the best bet to catch up on all the finales of all your faves so you join the debate about the directions of your beloved characters and story arcs while you wait 'till next year!
And since this is Hulu Plus we'd also like to suggest that you give their excellent collection of Red Band Movie Trailers (try "Rapture-Palooza" for starters) a whirl so you can get geeked up on all the foul-mouthed slurs, sex and violence that's about to blow across your summer movie screens in the months to come!  And yes…there will be nudity.
Speaking of foul-mouthed slurs- Isn't it time to revisit director Kevin Smith's 2001 grand finale to the Jay and Silent Bob saga, "Jay and Silent Bob Strike Back". We thought so too. Loaded with cameos (Chris Rock, Ben Affleck, Jason Lee, Shannon Elisabeth and more) this one will have you roaring in all the wrong places as you're high-fiving everything in sight.
Feeling Zombified? Why not go with the classic that started it all, Director George Romero's 1968 Original "Night of The Living Dead". It's black & white and creepy all over so if you dig old school, DIY filmmaking at its finest, you came to the right place. Our advice? Save the pizza for after the movie.
And if you need a break from the Young-Uns this weekend then just queue up Director Robert Rodriguez'2002 cinematic sugar buzz for the shorties, "Spy Kids 2- Island of Lost Dreams". We can safely guarantee that your spy kids will be glued to the screen for all 100 minutes of this candy-coated thrill ride while you do your voodoo!
Now let's head over to those iTunes that make your world-go-round-
Available this week for the 1st time is the Wachowski sibling's 2012 time-bending, mind-blowing visual extravaganza, "Cloud Atlas". Featuring Tom Hanks, Halle Berry and an International cast in a host of roles, this ambitious film may be worth a second or even a third look if only to soak up all the spectacular visuals and state-of-the-art F/X.
Did somebody say they're searching for a combo Zombie/Comedy/Love Story?  No, I didn't think so either but take a gander at Director Jonathon Levine's 2013 sleeper "Warm Bodies" and you may change your mind. Teresa Palmer is the Girl and Brit heartthrob Nicolous Hoult is the Zombie in this ZombieBoy-meets-Girl twist on teen angst and love gone right.
And while we're on the subject of odd couples- Check out Seth McFarlane's 2012 box office winner "Ted".  This time the absolutely gorgeous Mila Kunis is the Girl, Mark Wahlberg is the somewhat clueless Boy and Ted is…the teddy bear that the Peter Pan complexed Wahlberg just can't bring himself to part with. Fans of McFarlane's brand of raunchy, in-your-face humor will NOT be disappointed. With Patrick Warburton at his deadpan best and a couple of hilarious cameos, keep your eyes peeled for Jessica Barth's gut busting take as "Tami-Lynn", Ted's very real girlyfriend who ain't about to take no S**T.  Stash the kids and the prudes, break out the beer and the bongs and then be prepared to laugh 'till it hurts!
Free App of the Week– "Star Trek Rivals" by Elephant Mouse LLC.  A collection game for both serious and not-so-serious Trekkies, this one has got great reviews and if you can get great reviews from Trekkies then you must be doing something right Sci-Fi Geeks!
That's all for now so enjoy that couch and we'll keep our weather eyes on the Apple Network forecast!