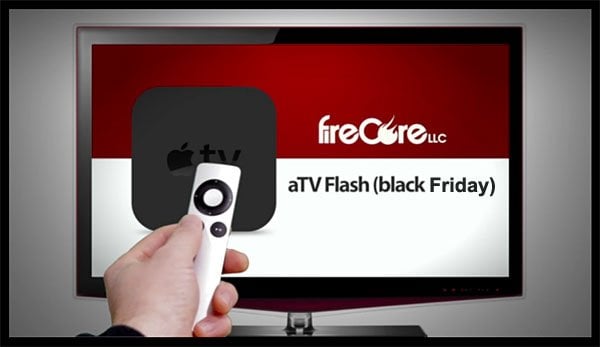 If you have already checked out our list of Black Friday 2012 deals for your Apple TV, here comes another deal for your little black box: FireCore is offering a 25% discount on aTV flash (black) for Apple TV 2 and the rest of its products. The coupon code is "BLACKFRIDAY" and it's good for 25% off starting today through midnight on Monday.
aTV Flash (black) is a collection of software that supercharges your Apple TV 2 turning it into a powerhouse of entertainment. It features a Media Player, web browser, last.fm integration, RSS reader, weather widget and lets you install XBMC, nitoTV, Remote HD and Plex client with just one click.
Note that once the Apple TV 3 jailbreak is available your aTV Flash (black) license will cover both Apple TV 2 and Apple TV 3.
More Black Friday 2012 deals:
Black Friday 2012 Best Deals For Apple TV
Best Black Friday Deals on iOS Apps
Black Friday 2012: Deals on iPhone, iPad and iPod Accessories!