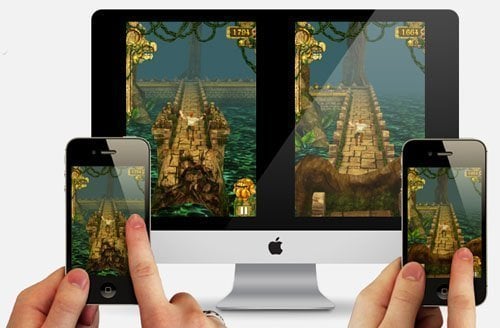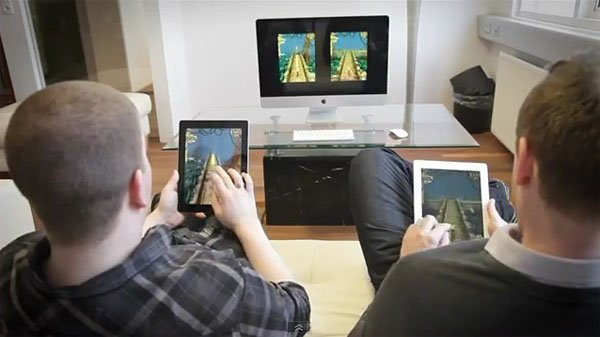 Looking for the ability to use that nifty AirPlay Mirroring feature on your iPhone, iPad, or iPod Touch but do not own an Apple TV? Well, today may be the best day of your life thus far because AirServer is here! Affectionately known, by their team, as "the game console for Mac/PC" this piece of software is much, much more! Now, in case some of you missed what I just said: iOS AirPlay Mirroring is now on Windows machines! Did you catch that? Because there will be a test at the end of this review.
AirPlay Mirroring for PC is here!
Let's Start with Windows. This release is in its early stages, which is good news. The team is committed to rolling out FREE updates to its Windows version as they continue to work increasing its stability and its features. It is not, currently, up to snuff against its Mac counterpart but it is mirroring on Windows, and it does work! According to the team over at AirServer:
That's right. AirServer is the first and only software that can Mirror your iPhone/iPad to your Windows PC. This is a pre-release version and doesn't yet have sound or some of the eye candy features of full-blown AirServer. But it does have Mirroring. And Mirroring will enable you to take your iPhone 4S and display the screen pixel perfect on your PC. Over the coming weeks we'll be adding free updates to the PC version to bring it up to speed with the Mac version. Exciting times ahead.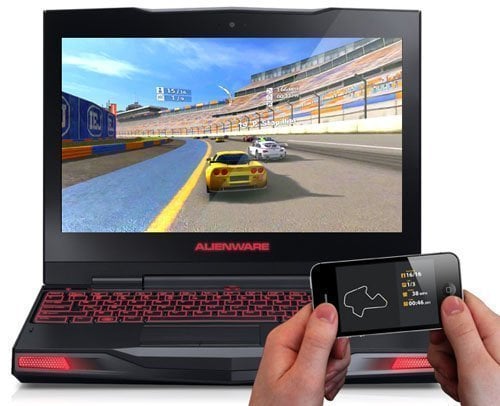 The game console for MAC has arrived!
Now let's talk Mac! The functionality of this software is exceedingly impressive and it has come a long way! According to their team, "in this release, AirServer for Mac has been enhanced specifically for gaming. The picture is crisper, the aspect ratio can be changed to suit your taste." Upon installation you are give the ability, via the preferences option, to mirror your iOS device directly to your Mac. This alone is cool, but not the impressive part. AirServer comes with the ability to:
Audio
Allow AirPlay to control your Mac's volume
Adjust the Audio Buffer Size
Select what device you want to use for audio output
Video
Choose what display you would like to use for mirroring
Edit the quality of the image (sharpness, contrast, etc.)
Adjust the aspect ratio for your comfort (Full Screen for example)
Mirroring
Optimize for differing resolutions and/or devices
Optimize for slow networks
Optimize for FaceTime HD Camera (any Mac Mini users out there?)
All these features alone add up to be an amazing software release that is well worth your time, money, and attention.  BUT WAIT! There's more. How about split screen mode for some competitive game play? Oh yes they did! I was shocked to find that I was able to connect multiple devices at once to my Mac. Regarding he split screen feature, the AirServer team says:
You can now Mirror multiple iOS devices simultaneously in multiplayer split-screen mode. This means that if you have two iPhones in the room running Temple Run you can turn this into temple race on the big screen. A classroom full of Fruit Ninjas becomes that Bruce Lee fight scene in The Fist of Fury. And with over 30,000 iOS games running on tens of millions devices the possibilities with AirServer are endless.
With every connection, the screen simply self adjusts to give the best view possible. I was able to play against my friends in Tiny Wings, Temple Run, and Angry Birds! It is an amazing little extra to have! I would buy this software for that feature alone. I kid you not.
More Than a Console
Though they have titled this product as a "game console", I have found it to be far more. The mirroring functionality opens up a world of possibilities that does not end at games.  I found that I was able to use my iOS devices as a digital white board… PowerPoint/Keynote presenter (wireless), iBook reader, web-surfer, and so much more! The possibilities here are somewhat endless. The question is how creative can you get?
The Bad?
The title of this section is a bit misleading. In the end, I found nothing bad with this release, however, I had three "hick-ups" that I would be remiss to exclude them. In a total of three hours of use, on the Mac version, I had the following issues:
2 connection drop outs when playing First-Person-Shooter games, such as Modern Combat 3 & Archetype.
Lagging audio every time I played First-Person-Shooter games, such as Modern Combat 3 & Archetype.
Problem playing embedded videos over AirPlay in Full-Screen.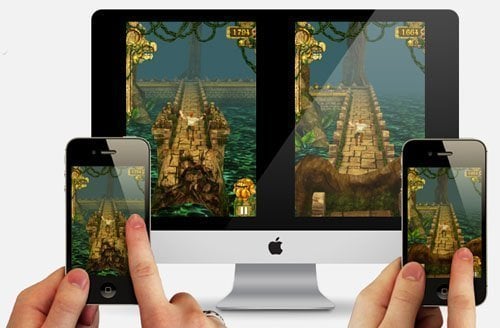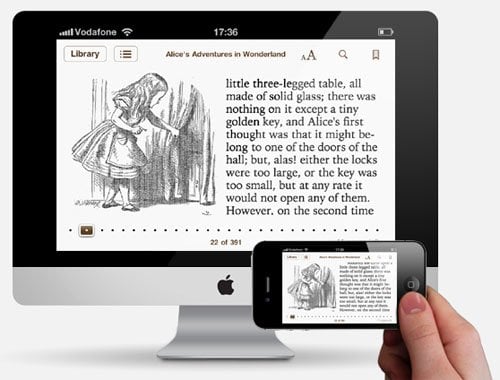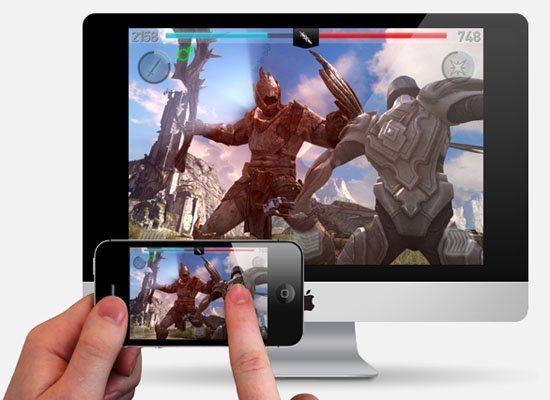 AirServer is sold at $14.99 for Mac version or $7.99 for Windows version (there is also free 7 day trial) and you can get it from here.
umOuch (Andrew Brasher)
You may also want to read:
Source unveils design and features of Apple HDTV
How to control your Apple TV with any third-party remote control
FireCore: Work is underway on Apple TV 3 jailbreak and Apple TV 2 5.0 untethered jailbreak
How to install IceFilms on your jailbroken Apple TV