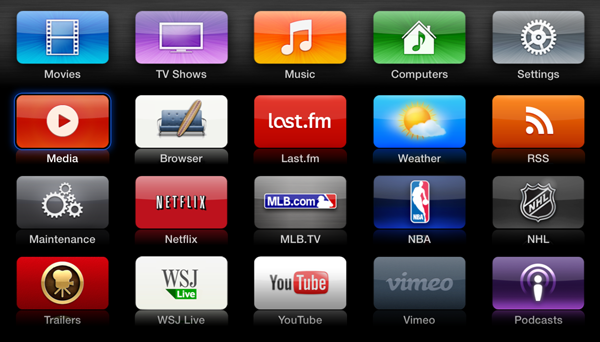 FireCore, the company behind Seas0nPass jailbreaking tool for Apple TV, said on its blog that the work on the jailbreak for Apple TV 3 and the untethered jailbreak for Apple TV 2 5.0 is still underway:
We've had some encouraging reports come in over the past few days. However, it's still too early to give any kind of ETA but we hope to have more news soon.
Back in March, Apple TV hacker and developer nitoTV shared some of his thoughts on the Apple TV 3 jailbreak. According to him, without an A5 bootrom exploit being found, an Apple TV 3 jailbreak "will be an uphill battle." That's mainly because the "attack surface" on Apple TV is much smaller. He wasn't expecting the jailbreak to come anytime soon.
According to MuscleNerd, the new 1080p Apple TV will likely be the most secure of the Apple's latest devices. That's because geohot's limera1n bootrom exploit, used to jailbreak Apple TV 2, doesn't apply to ATV3.
Be sure to follow us on Facebook, Twitter or Google+ for the latest updates on Apple TV 3 jailbreak status.
You may also want to read:
aTV Flash (black) 1.5 for Apple TV 2 is live
How to install IceFilms on your jailbroken Apple TV
XBMC 11.0 Eden for Apple TV 2 5.0 (iOS 5.1) released (+how to install tutorial)
How to jailbreak Apple TV 2 5.0 (iOS 5.1) with Seas0nPass (tethered)