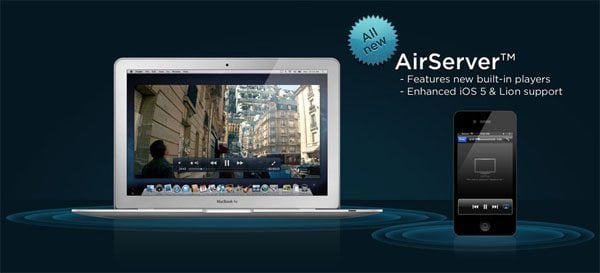 AirServer, an advanced AirPlay/AirTunes receiver that lets you seamlessly stream audio, videos, photos, and photo slideshows to your Mac or iOS device, has been updated to version 4.2. The new AirServer, optimized for the iPad 3, comes with improved frame rate (70+ FPS) and is said to provide no lags: according to the developers, "you can now actually play a game while looking at the big screen".
AirServer 4.2 also ads something totally new, which has been long overdue from Apple: on-the-fly video post processing. Now, the entire post processing happens in the GPU of the Mac and there is no loss in frame-rates. Picture quality setting are now customizable and give you control over the sharpening, brightness, contrast, saturation and hue.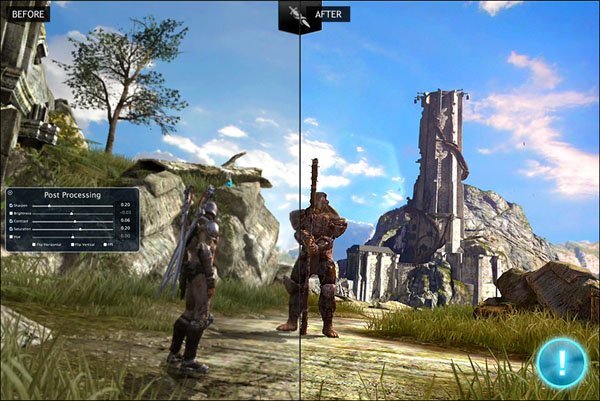 AirServer also fully supports AirPlay mirroring. This means you can wirelessly stream whatever's on your iPad 2, iPad 3 or iPhone 4S to your Mac running AirServer with mirroring feature enabled.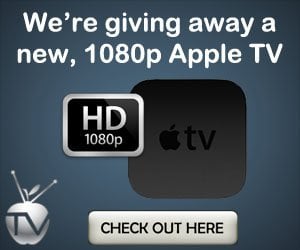 Below is full list of AirServer 4.2 improvements:
Optimized for the new iPad.
Apple TV 3 Full-HD support added.
Added Mirroring post-processing settings.
Improved gaming performance (FPS) over Mirroring.
Fixed random disconnects during Mirroring.
Fixed Growl notifications.
Fixed audio related issues.
Reduced memory usage.
The new AirServer costs $14.99 and can be purchased from here.
You may also want to read:
AirServer 3.0 brings AirPlay to your Mac
aTV Flash (black) 1.4 for Apple TV 2 released
Apple TV software update 5.0 (9B179b) now available worldwide
Giveaway: Win the new, third-generation Apple TV