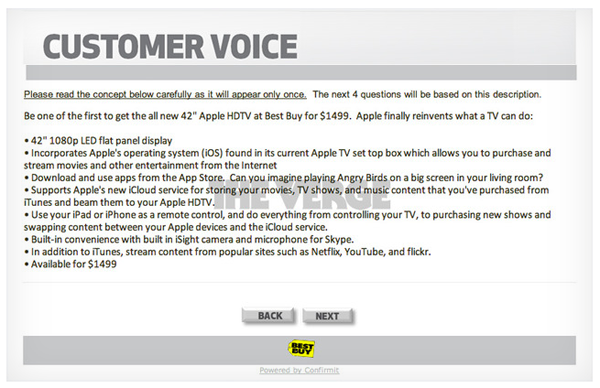 At times, Best Buy sends surveys to customers asking for feedback on potential new products and services; in the latest survey electrical retail giant is asking about a potential clients' interest in 42-inch Apple HDTV! "Be one of the first to get the all new 42" Apple HDTV at Best Buy for $1499. Apple finally reinvents what a TV can do," the survey reads.
Best Buy survey suggests that the Apple HDTV will feature 42-inch 1080p LED flash panel display, built in iSight camera and microphone for Skype, will run iOS, will have access to the App Store (!), Netflix, YouTube and Flickr, support for iCloud, will be controllable from an iPhone or iPad and will cost $1499.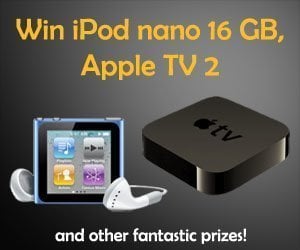 The big question is: does Best Buy really have some reliable information on the upcoming Apple product or they know just what we know and are just identifying clients' interest in long-rumored Apple TV set?
UPDATE: The survey was 'hypothetical'.
[via The Verge]
You may also want to read:
How to install Plex 0.10 on Apple TV 2 (tutorial)
IceFilms XBMC add-on for Apple TV is back, now supports RapidShare links
AppleTVHacks Best of 2011
How to jailbreak Apple TV 4.4.4 using Seas0nPass – untethered (tutorial)
How to Watch Hulu on Apple TV 2