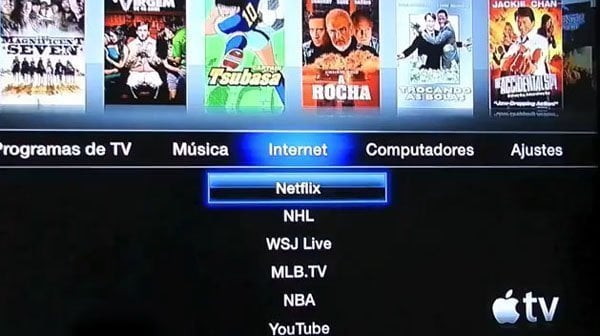 Apple has released Apple TV software update 4.4.3 (build 9A4051). The official release note says this minor update "ads support for Netflix in Mexico and addresses an issue in which audio may not play through the optical port when the TV is turned off."
Users are reporting that the update has also made Netflix available in Brazil and Colombia (and maybe in other South American countries; anyone?). Some users that went from 4.4.2 to the new update report they have lost their settings. Also, after iTunes Match is turned on the Music menu just has one entry entitled "iCloud".
As usual, keep away from the update if you don't want to lose the jailbreak. nitoTV has already managed to jailbreak 4.4.3, so it won't be long until the FireCore's Seas0nPass is updated to tethered jailbreak 4.4.3. Stay tuned!

You may also want to read:
FireCore releases aTV Flash (black) 1.0 to supercharge the Apple TV 2
How to install aTV Flash (black) 1.0 on Apple TV 2
How to Jailbreak Apple TV 2 on iOS 5 (Apple TV 4.4) Using Seas0nPass – Tethered
How to Jailbreak Apple TV 2 on iOS 4.3 with Seas0nPass (untethered)