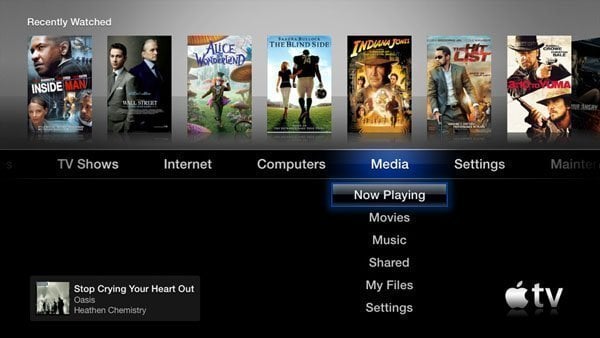 aTV Flash (black) for Apple TV 2 is no longer in beta: FireCore has finally released version 1.0 of its flagship product – a suite of applications to enhance the 2nd generation Apple TV. aTV Flash (black) features all-new Media Player, WebKit based browser, Last.fm radio, Weather, RSS feeds and gives you fast access to plugins like nitoTV, Remote HD, XBMC and Plex client. All new features are installed alongside the normal Apple TV features, so things like movie rentals, Netflix, and AirPlay will remain unchanged.
Media Player
The new Media Player included with aTV Flash (black) can access files directly from a Mac, PC or NAS drive without having to use iTunes. It downloads and organizes metadata and covert art automatically and will present media in your choice of a list or grid view. Supported file formats include AVI, FLAC, ISO, M2TS, MKV, MP3, MP4, MPEG, VOB, WAV and many others. Support for AC3/DTS sound, subtitles, DVD menus, playlists and photo slideshows are also included.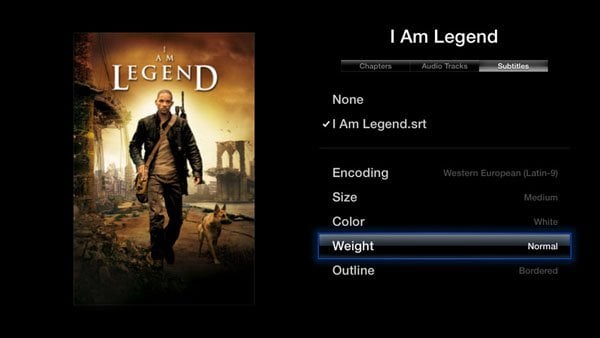 Native web browser
Also included is Couch Surfer Pro; a fully featured web browser that includes support for HTML5 streaming music and video as well as easy to use bookmarks and history. The browser can be controlled using the standard Apple TV remote, or the free iPhone/iPad Remote app.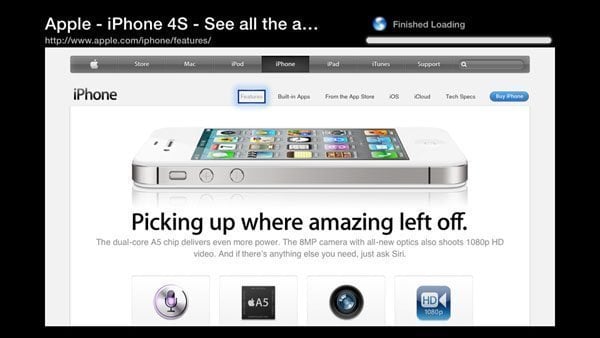 Last.fm
Rounding out the offering is an interactive Last.fm feature that provides access to Last.fm streaming radio. While streaming Last.fm radio (or playing your own music) you'll have access to artist bios, and a seemingly endless amount of artist photos.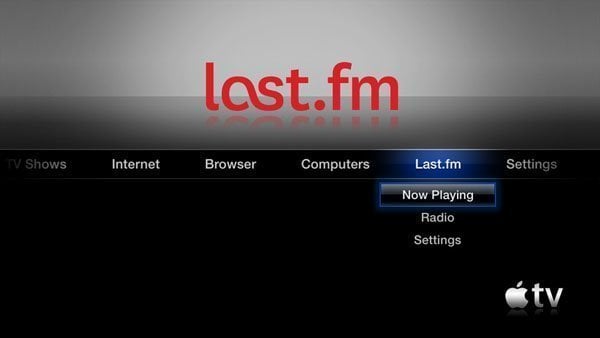 Weather, RSS feeds
RSS news feed and iIntuitive weather forecast options are also included. Your current weather location will be detected automatically, and other locations can be easily added as well.
aTV Flash (black)1.0 is available now for $29.95, which includes updates for one year. You can download it from here.
Those who pre-ordered the beta can download the new 1.0 version through the Downloads tab in their account. Note: Those wishing to update from an early version will need to run the 1.0 installer from a Mac or PC.
aTV Flash (black) 1.0 can be installed on AppleTV 4.2 and later. Before installing, the AppleTV will need to be jailbroken. Read How to Jailbreak Apple TV 2 on iOS 5 (Apple TV 4.4) Using Seas0nPass – Tethered or How to Jailbreak Apple TV 2 on iOS 4.3 with Seas0nPass (untethered).
MacUpdate has aTV Flash (black) 1.0 for the sale price of $19.99 today only.
You may also want to read:
Apple TV 2 price drops suggest Apple TV 3 is coming soon
aTV Flash 4.4 for original Apple TV now available
How to Watch Hulu on Apple TV 2
Apple TV 4.4 Software Released