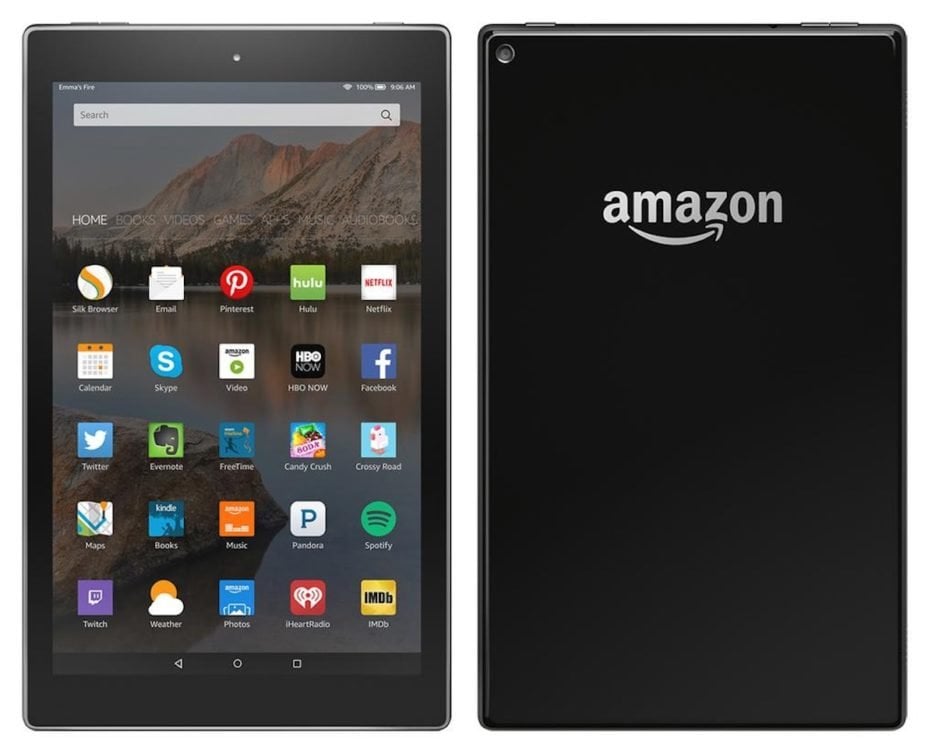 Ever since the Kindle Fire became available, a lot of apps have been released for it. Whether you have the amazon fire or the amazon fire HD, your tablet is basically as useful as the apps you install on it. That's why today we decided to make a list of the some of the best and most useful apps you can install on your tablet.
We also want to mention that some of the applications in our list focus on music, books, and media in general, while others focus on task management and collaboration. While some of them are great for accessing personal documents, others are great for the entire family.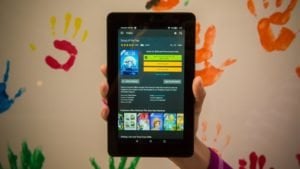 In verifying and testing the applications below, we've used the amazon fire HD 8. Depending on your device, your experience using these applications may very well vary. Before we begin taking a look at each one, we also encourage you to let us know in the comments box of any app that you think should be included on our list. Here we go!
Duolingo
Let's be honest about one thing: if you want to learn a new language, then this is probably going to take you quite a long time. If you're an adult, then the learning process can be even more time consuming and difficult. Luckily, with Duolingo, you can easily get started with learning a new language. Even more, the app is free and it offers you the chance to learn more than 10 languages. Learning your preferred language can be done at your own pace and the tests and lessons all scale nicely in terms of difficulty. As a result, the app will certainly keep you engaged during your learning process.
VLC for Fire
Do you have one or more movies or videos that you'd like to view on your tablet? Well then, you certainly need to download VLC. This is an open source and free application that supports a wide range of video formats. While it doesn't look great, it does its job well and you can easily watch your favorite videos using it.
Comics by Comixology
Are you a fan of reading comics? If the answer is yes, then Comics is one of the best platforms you can use in order to read tens of thousands of comics. With a library of more than 75 thousand comics, you're never going to run out of comics you can read while commuting to work or taking a lunch break. You can take advantage of multiple sales in order to stock up on some pretty amazing books, too!
ES Mobile File Explorer
If you're the kind of user that wants to use his amazon fire for a lot more than streaming media, games, and applications, then you should get your hands on ES Mobile Fire Explorer. Using it, you can access your amazon fire's file system in order to remove unwanted files and easily manage content. If you bring a lot of documents or local media onto your tablet, then you'll find this application very useful.
SoundCloud
While many of us use Spotify in order to listen to our favorite artists, if you want something different, then you definitely need to check out SoundCloud. This is a community of collaborators and creators that share their remixes, demos, and many other aural masterpieces. Using the SoundCloud app, you can tap into a large database of free music offerings and listen to artists that you'd otherwise not know of.
Photo Editor by Aviary
The amazon fire is quite affordable if you are to compare it with some of the top tablets on the market. Because of its low cost, it's understandable that its cameras aren't that great. However, if you still want to edit your photos and make them look better, now you can do that thanks to the Aviary Photo Editor.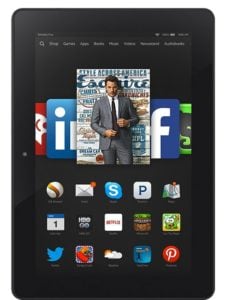 This is a free tool that allows you to make all sorts of tucks and nips to your photographs. You can add frames, filters, but also make a wide range of fine edits so that your photos look perfect. Using this app is very simple and you could realistically edit photos sometimes in less than 10 seconds.
Pocket
No one denies that tablets aren't great reading devices, but there are times when you just don't have the time to read a lengthy, but interesting article. In this case, all you need to do is download Pocket and save that article for offline reading. So the next time you have some free time on your hands, you can pull up the article from Pocket and read it. How great is that?
These are some of the amazon fire tv apps you can install on your tablet. There are definitely a lot more though, so let us know in the comments section about your favorite ones!