AirServer for Mac, one of our favourite AirPlay receivers, has been just updated to version 5.0 that features long-awaited HD recording with post processing filters. New AirServer has been optimized for iPhone 5s and its 64-bit processor. The update is free for existing users.
With the latest version release you can now record whatever is happening on your iPad or iPhone with the push of a button. AirServer even allows you to save a copy of the streamed photos and videos to your computer.
Here is the full list of changes:
All new Recording feature with Post Processing.
Added sharing/saving feature when streaming videos and photos to AirServer, requires ML+.
Enhanced support for iTunes multi-room audio synchronization.
AirServer preferences now located within the app.
Added activation management.
Added various iOS 7 specific tweaks.
Fixed Mirroring compatibility with Virtual Machines.
Fixed various OS specific bugs all the way back to Snow Leopard.
Check out this explanatory video to learn more about the new AirServer:
AirServer, an AirPlay receiver for Mac and PC, allows your computer to receive and display AirPlay streams from your iOS device, or mirroring-enabled computer. Using AirServer, you can wirelessly share your iPad or iPhone display to your computer, and from there, to your projector, smartboard or HDTV.
Check out our full review of AirServer here.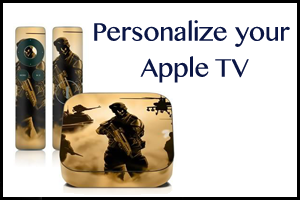 AirServer 5.0 is an update for the Mac version only. A PC update is coming "in the near future." The current PC build is 1.9.4.
AirServer is sold at $14.99 for both Mac and Windows versions (there is also free 7 day trial) and you can get it from here.
Be sure to follow Apple TV Hacks on Twitter, Facebook or Google+ for all the latest Apple TV-related news.