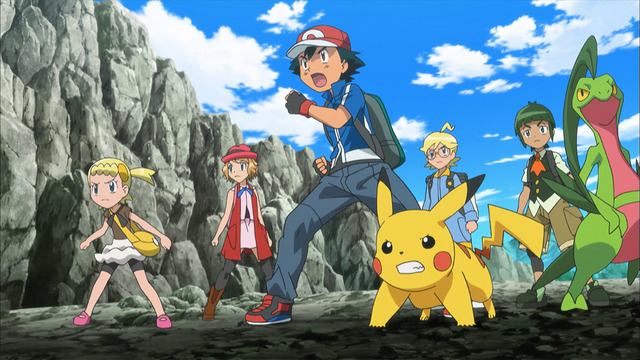 Earlier this month, the Pokemon Company made the Pokemon TV App available on the Apple TV. Fans can watch episodes of the show using the free app.
In the beginning, the Pokemon TV App was only available on iOS devices, Kindle Fire and Android devices. Now, you can install the app on the Apple TV as well.
One thing to note, is that not all the episodes and movies are available on the app. The app will usually cycle episodes and add new ones to a season. You don't get to stream all the episodes at once. Same goes with the movies.
Now that the Pokemon GO mobile app is out, it would be nice to brush up on some Pokemon knowledge using this app. Who wouldn't want to stream Pokemon episodes for free and watch Ash and the others catch and train Pokemon.
The My Channel feature will allow you to continue watching an episode on another device. So you can pause on your Apple TV and resume from the same point on your iPhone or iPad. Once you've finished watching an episode, the app will mark it as watched. This way you'll know where you stopped in the season.
You can also watch the episodes offline. Simply mark an episode or movie and the app will download the video to your device for later viewing. The video will be deleted automatically after a week.
Whenever a new episode or movie is added, you will be notified of the same. The app also lets users rate Pokemon episodes after watching it.
You will need an internet connection to be able to watch available Pokemon TV shows without any interruption. For any Pokemon fan with an Apple TV, this app is worth the download. Pokemon TV app for Apple TV is available for free in the App Store.