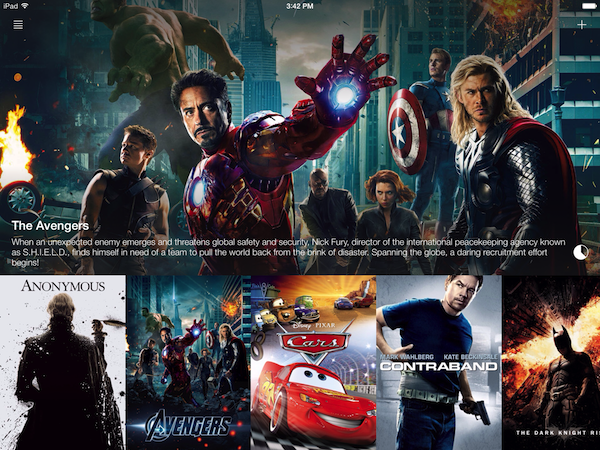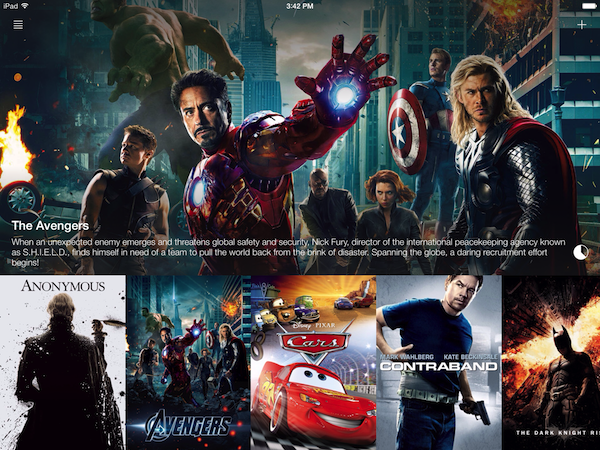 FireCore, the maker of aTV Flash (black) and Seas0nPass, has just released Infuse 2, a significantly updated version of its popular video player app for iPhone and iPad. Infuse 2 lets you watch videos in as many as 14 formats on your iOS device and is optimized for iOS 7 and Retina displays, with AirPlay and subtitle support as well as trakt.tv integration baked right in.
Infuse 2 builds upon our vision of being 'the beautiful way to watch videos' by featuring a fresh, new, content-first design for iOS 7 that makes enjoying movies and TV shows on an iPhone or iPad better than ever.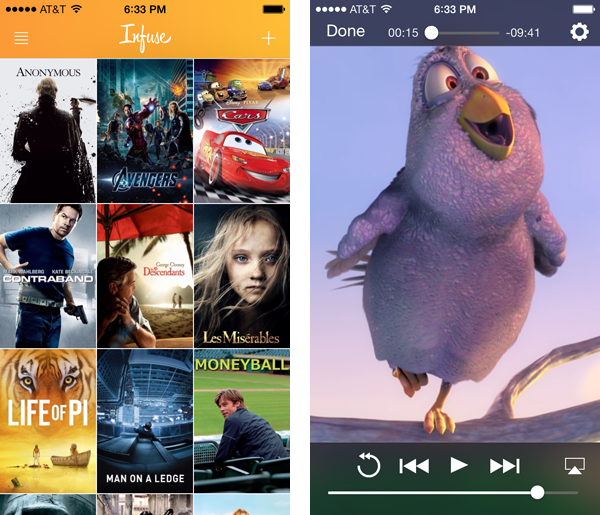 We've previously reviewed Infuse as the best video player we've ever used and now Infuse 2 is set to only increase the greatness of the application.
Other features:
Automatically download and display cover art and other metadata from TheMovieDB and TheTVDB.
Connect with trakt to scrobble plays back to your account, submit ratings and post shouts.
Use a standard web browser to easily transfer videos. No iTunes syncing required.
Add subtitles in seconds with one-tap downloads from OpenSubtitles.org.
Easily post what you're watching to Facebook, Twitter and trakt…all optional of course.
Localized in 31 different languages with native support for multiple audio tracks and subtitles.
Infuse 2 is available from the App Store as a free app and comes with a new premium in-app purchase called Infuse Pro, which is said to empower you to play additional media formats, stream videos from other devices (such as a Mac, PC or network drive), send a wider variety of video types over AirPlay, and enjoy full Dolby Digital Mobile Surround.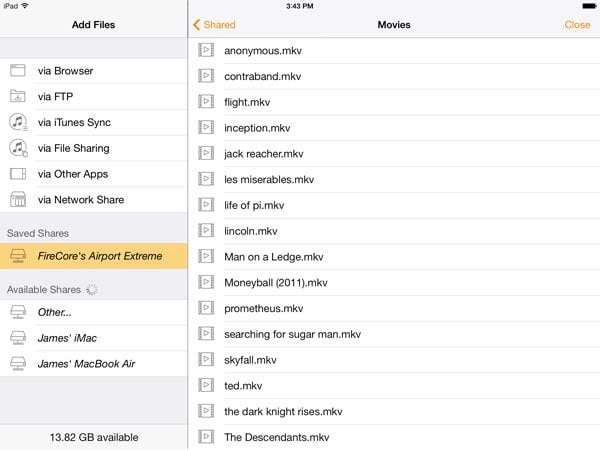 The Infuse Pro in-app purchase is available at an introductory price of $4.99, but it's a free update for all current Infuse users (note: current Infuse users should tap the 'Restore' button instead of 'Upgrade Now' on the Infuse Pro upgrade prompt).
Infuse 2 requires iOS 7 or later.
Be sure to also check out a great review of Infuse by our friends at What's On iPhone.
Be sure to follow Apple TV Hacks on Facebook, Twitter and Google+.