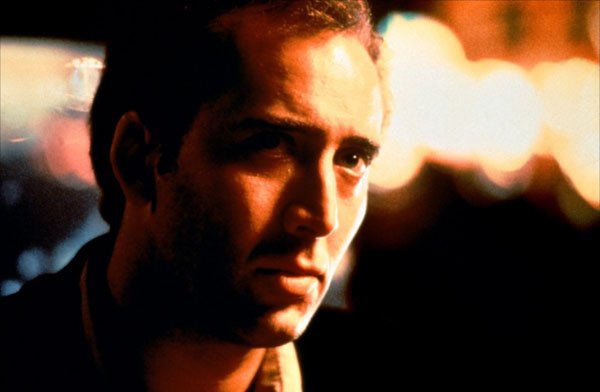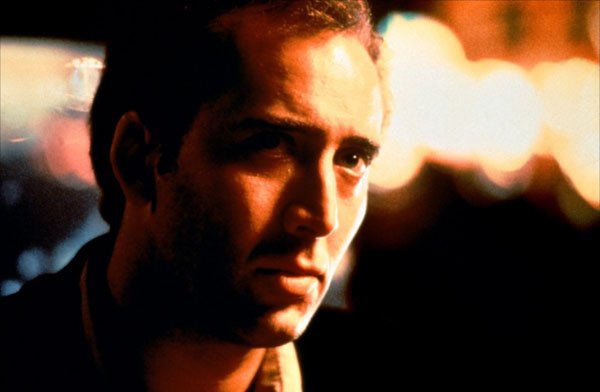 This week we're damn near overwhelmed by the wealth of choices streaming our way so let's jump right into the incoming tide and pull out some winners before they get away.
Howzabout a light, fluffy slice (albeit on the raunchy side) of rom-com pie for starters? Writer/Director Kevin Smith's 2008, "Zack and Miri Make a Porno" is up this weekend and we can assure you that it was lovingly baked with all the ribald banter you've come to expect from Smith and loaded with all the good-humored smarm you expect from funnyman Seth Rogen as the down-on-his-luck, would-be pornographer. What you may not expect is the brilliant comic turn from co-star Elisabeth Banks as Rogen's prospective Partner-in-Porn or the surprisingly sweet, decidedly standard helping of romance that drives the plot. With Craig Robinson delivering zesty side dishes of achingly funny humor (and Jason Mewes looking like he really needs a paycheck) this comedy dessert goes down easy even if you might forget about it a half hour later.
And on the other side of the scale…In the mood for a cocktail shaker of despair mixed with equal parts depression, self-destruction, self-loathing and chased with a shot of slow suicide? Then check Director Mike Figgis' bulls-eye 1995 effort, "Leaving Las Vegas", based on the gripping John O'Brien novel of the same name. What you absolutely won't get is a feel-good party of a movie but what you will get is a brilliantly dialed-in performance from Nicolas Cage as a dedicated drunk on a non-stop flight to oblivion and a deeply effective turn from Elisabeth Shue as the damaged hooker-with-a-heart who somehow cares for him. Searing performances all around make this a memorably sobering film that will have your heart bleeding and your head hurting like the morning after.
So if you want to recover from that devastating downer just click on Oscar Winning Director James Cameron's 1997 epic blockbuster of ill-fated romance, "Titanic".  With young Leo DiCaprio and the ravishing Kate Winslet as the doomed lovers sailing into each other's arms you can't go wrong. And, yes, we know you know the story already so don't try to fight it; just man the lifeboats, bust out the Kleenex and hold each other tight!
TV Pick of the Week– the 5th season (8 new, 45 min episodes) of "Breaking Bad" just dropped so now is the time to catch up with everybody's favorite entrepreneur Walter White and all the twists and turns of his plot boiling meth empire as one of the best made-for-TV dramas ever rockets towards its final season.
Let's get straight to the funny with Kevin Hart's 2009 concert film, "I'm a Grown Little Man". The diminutive stand-up fireball delivers the goods as only he can and you're invited as he shares his hyper comic insights into life as he sees it from down there.
Speaking of concert films, 2008's, "The Beatles Explosion", is here so click on this little-known gem for loads of footage that even the dedicated fan may not have seen before and you'll be delighted with your discovery. Focusing on the early Years of the Fab Five this is a guaranteed crowd pleaser for any music fan and as music wanders further and further into the digital age…can you ever really get enough Beatles music?
Wanna get the old heart hammering?  Then click on 1953's classic "The Wages of Fear" by French Director Henri-Georges Clouzot for 2 hours plus of gut wrenching suspense as four desperate shady characters attempt to navigate a truckload of nitro through the Amazonian jungle to the big payday of their dreams. Sounds simple and it is…or is it?
2013's "Oblivion" is available for download and while the Tom Cruise Sci-Fi vehicle didn't exactly crush at the box office it got generally solid reviews that promise a cool visual spectacle, Morgan Freeman's voice and the warm form of Olga Kurylenko. In other words…your money's worth!
But if you still crave a little more bang for your buck then click on 2006's smash hit, "Wedding Crashers: (Uncorked Edition)".  The "uncorked" translates as "unrated" and that means a good deal more funky fun than the version you saw in theaters. With Owen Wilson and Vince Vaughn as the scheming buddies-with-a-plan, the delicious Rachel McAdams as the love interest, heartthrob Bradley Cooper as a hilariously overgrown frat boy and a cameo by none other than the one and only Christopher Walken…yes, this one is all that…and a Big Bag of chips!
Alternative Pick of the Week– 2009's very underrated, "Adventureland", with then unknowns, Kristen Stewart, Ryan Reynolds and Bill Hader in a surprisingly effective coming-of-age tale that aims true and mostly shoots straight. Worthwhile.
Free App of the Week– "Skype for iPhone".  Simply the best FREE phone and vid-conferencing service that you'll currently find…anywhere!
That's all for this week so save us a seat!