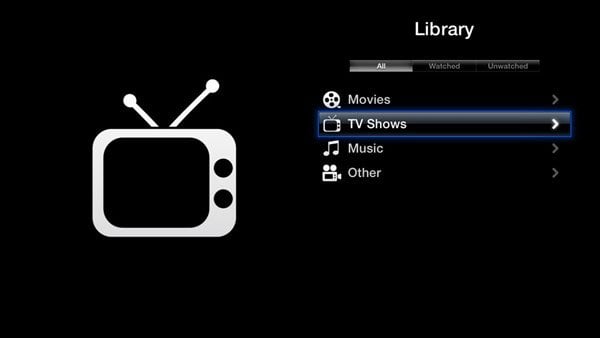 FireCore released aTV Flash (black) 2.0 for the 2nd generation Apple TV. Version 2.0 adds a ton of new features "that make browsing and watching media on the Apple TV more enjoyable than ever." aTV Flash (black) 2.0 adds new Library View, fully integrated search, trakt.tv syncing, Last.fm scrobbling and much more. Version 2.0 is a free update for all current aTV Flash (black) users.
Library View
The new Library View now indexes all your media (even if stored on multiple devices) and automatically organizes movies, TV shows and music into easy to use categories. TV shows will also be group by series/season automatically. The original file/folder based browsing will remain intact and working as an alternative option.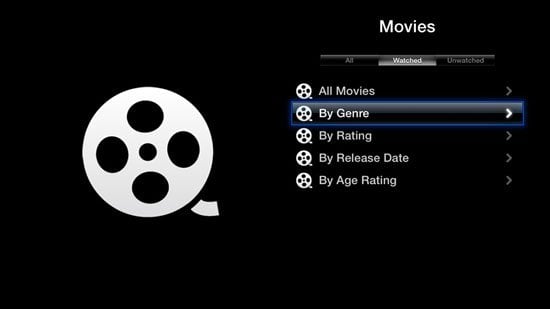 Fully integrated search
The new integrated search tool allows you to search by movie, TV series/episode, song, artist, album or filename. Just start typing and the results will start being displayed instantly.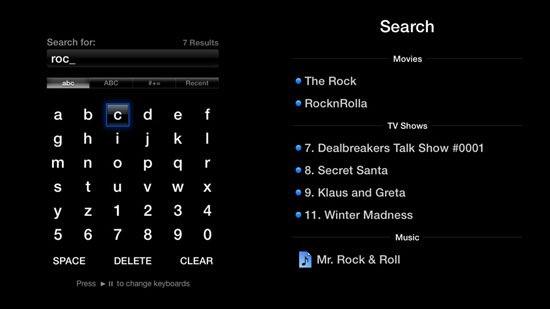 Trakt.tv syncing
This is a great feature if you're trying to keep multiple Apple TVs in sync, as if you watch a movie on the first device it will also appear as watched on the 2nd. Additionally, if you manually mark a movie or show as watched on trakt.tv, it will automatically get marked as watched on the Apple TV.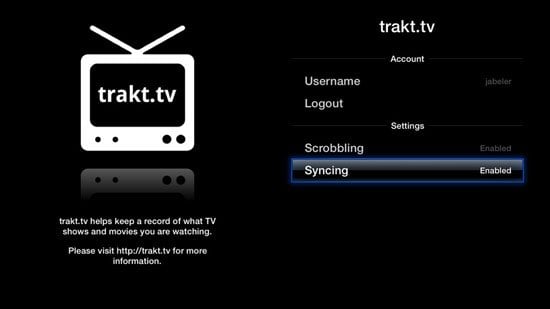 Last.fm scrobbling
Last.fm scrobbling allows you track music plays in your Last.fm profile.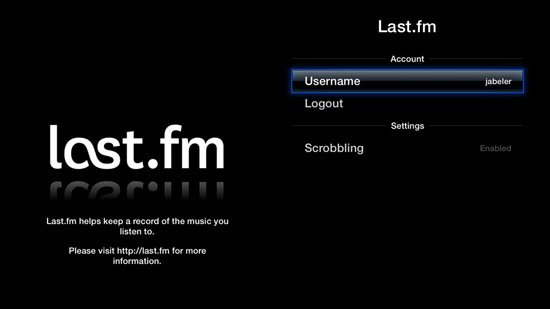 Here is a full changelog for aTV Flash (black) 2.0:
Added all-new Library View
Added integrated media search
Added trakt.tv 2-way syncing
Added Last.fm scrobbling
Added genre/artist based playlists
Added Recently Added display option
Improved handling of WTV files
Improved handling of DVD audio tracks
Improved AFP connections
Improved filename recognition
Improved subtitle handling
Resolved various navigation issues
Resolved rare DVD playback issues
Resolved rare subtitles positioning issue
Many other minor improvements and fixes
aTV Flash 2.0 doesn't work on the 3rd gen Apple TV. According to FireCore and according to what we reported back in August, work is still ongoing on the Apple TV 3 jailbreak.
If you're already running a version of aTV Flash (black), the new 2.0 version can be installed through the Maintenance –> Manage Extras menu. Links for the new version can also be found in your FireCore account under the Downloads tab.
If you're not yet using aTV Flash (black) you can get started here.
Here is a tutorial on how to install aTV Flash (black) on your jailbroken Apple TV 2.
IMPORTANT: Once the Apple TV 3 jailbreak is available your aTV Flash (black) license will cover both Apple TV 2 and Apple TV 3.