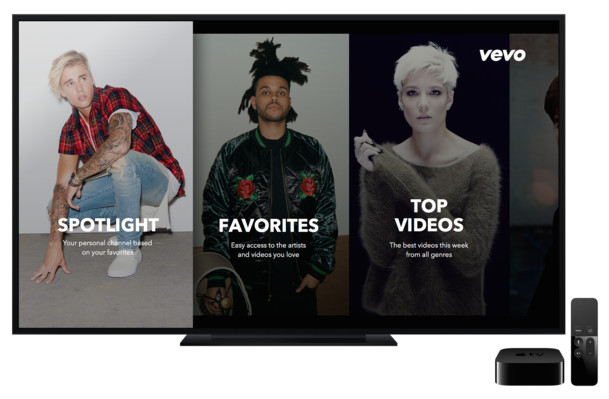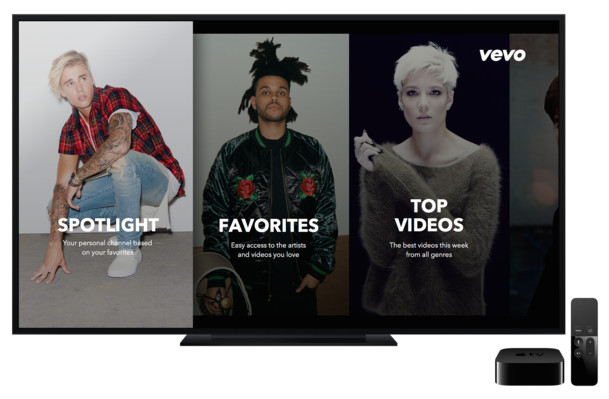 Vevo today announced its new app for Apple TV 4. The app was re-written from the ground up and it brings instant access to over 160,000 HD videos and "exclusive original programming."
You can now easily navigate through the Vevo app to see top videos by genre; search for individual artists and videos; and select new favorite artists. Playlists and favorites will sync seamlessly among devices.
You can also add or remove artists from your favorites list on your Apple TV. These changes are then instantly updated across platforms.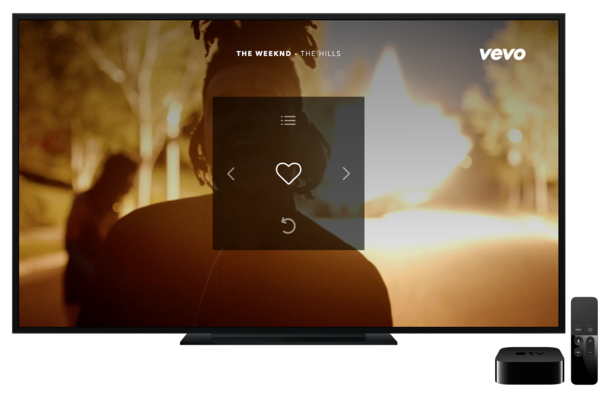 In an interview with VentureBeat, Vevo product manager Mark Hall said that with the new tvOS app, the goal is to give users a choice between a more interactive experience or a more passive one: the Spotlight section autoplays "so that a user can put down the remote and instantly enjoy a stream of music videos curated to their individual tastes."
The new app is now available to download on the Apple TV App Store.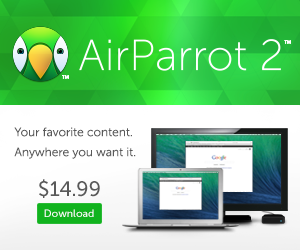 Be sure to follow Apple TV Hacks on Twitter, Facebook or Google+ for all the latest Apple TV-related news.